Renting a car is cheaper than buying one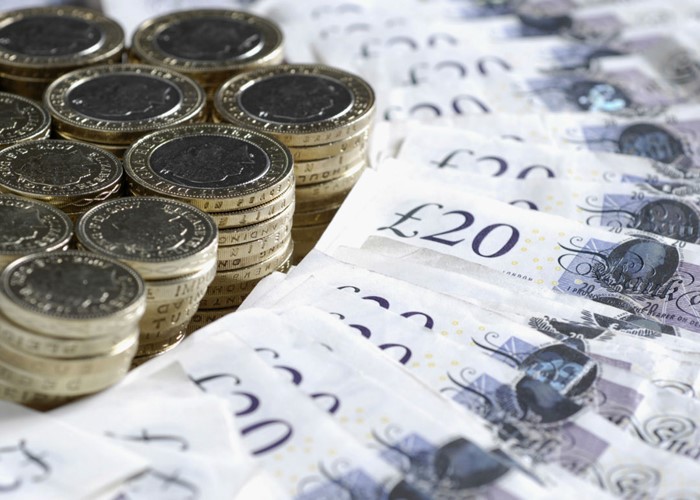 When you add up all the costs, it can be miles cheaper to lease a car!
John Paul Getty, the oil tycoon said to be the richest man in history, once remarked:
"If it appreciates, buy it. If it depreciates, lease it."
In other words, the billionaire strongly recommended buying assets that increase in value (such as shares and property), while renting assets whose worth tends to fall over time.
Getting behind the wheel
Taking Getty's advice, I've never bought a new car (although I once used my bargaining skills to buy my wife a new car at a big discount to the list price). This is because the biggest cost of owning a car is depreciation: the financial loss due to a vehicle's value falling as it ages.
Although depreciation varies greatly across makes and models, a typical car will lose approximately two-fifths (40%) of its value in the first year. After three years, the average vehicle will have lost around three-fifths (60%) of its list price.
For this reason, my family tends to buy nearly new cars, allowing the previous owner to take the biggest to hit to depreciation in the first year or two.
Renting your road
However, there is another easy way to avoid depreciation and manage the risk of big repair bills. This route involves renting or hiring a car for two or three years through what's known as personal leasing.
In effect, a lease is a long-term rental deal, through which you drive a car for an agreed period at a fixed monthly cost. Leasing cars is very popular in the USA, where drivers worry more about being seen in the latest model than they do about owning the metal! Nevertheless, British motorists are becoming keener on this 'renting route to the road'.
How leasing works
With a leasing contract, you do not end up owning the vehicle at the end of the contract.
Instead, you pay a fixed monthly amount during the contract's term, which can include servicing, repairs and MoT costs. However, when the contract ends, you must return the car in good condition. Thus, when your lease runs out, you'll need sign a new lease in order to get into your next vehicle.
If you cover a lot of miles, then leasing can work out cheaper than buying a car. However, if you exceed a certain mileage (say, 10,000 miles a year), then the owner -- the leasing company -- will charge you a per-mile penalty for exceeding this limit. In addition, you must pay for any damage you cause to the car, which must be returned in good condition.
Before you can drive away, leasing companies demand an upfront deposit, usually three monthly payments. This initial deposit is not refundable.
In short, with leasing, you dodge depreciation and hand over the 'resale value' risk to the leasing company. What's more, it's up to the leasing company to sell the car to its next owner, taking away further hassle.
Renting versus leasing
The monthly repayments to lease a car are usually much lower than those needed to buy it. In some cases, they can be less than half the repayments for a loan. However, over two or three years, the total cost can be higher, because you don't have a car to sell on when your contract expires.
What's more, it's normally cheaper to buy cars which hold their value well and have strong resale values. On the other hand, it's usually better to lease vehicles which depreciate rapidly.
By the way, it's important to watch out for VAT (Value Added Tax), which adds 20% to the monthly rentals paid by private motorists. Also, you'll need to add on the cost of car insurance.
In its last survey, consumer magazine Which? reviewed 12 cars to find out which are cheaper to buy than to lease. Here's the magazine's advice:
| | |
| --- | --- |
| Make and model | Buy or lease? |
| Audi A4 Avant 2.0 TDI 143 SE | Buy |
| Audi TT 2.0 TDI Quattro | Buy |
| Citroen C4 Grand Picasso 1.6 HDi SX | Buy |
| Honda Jazz 1.2 i-VTEC S | Buy |
| Jaguar XF 3.0D V6 | Buy |
| Mazda 2 1.3 TS2 5-dr | Buy |
| Renault Modus 1.5 dCi 86 Dynamique | Buy |
| VW Golf 2.0 TDI 110 SE 5-dr | Buy |
| VW Scirocco 2.0 TSI GT (DSG) | Buy |
| Honda CR-V 2.2 i-CTDi SE | Either |
| Nissan Qashqai 1.5 dCi Acenta 2WD | Either |
| Ford Mondeo 2.0 TDCi Zetec | Lease |
Notes
1. Based on three years and 36,000 miles.
2. Loan interest charged at 8.9% APR.
3. Costs exclude fuel, servicing, Vehicle Excise Duty ('road tax') and car insurance.
As you can see, Which? recommends buying nine of these 12 cars, as most are family or upmarket cars which hold their values well. Of the remaining three, only the Ford Mondeo is best leased, but it's a close call for the Honda CR-V and Nissan Qashqai.
In general, mass-market models which are popular with company fleets usually work out much cheaper to lease than buy. Conversely, vehicles which hold their value well (including upmarket German cars from the likes of Audi, BMW and Mercedes-Benz) usually work out cheaper to buy.
In summary
If you don't have a big deposit to put down to buy a car, or you want to bring down your monthly repayments by between a third (33%) and half (50%), then personal leasing may be just up your street.
Likewise, leasing allows you to get behind the wheel of a nicer car, without worrying about the risks of ownership, particularly depreciation. In effect, leasing can mean fixed-price motoring -- driving a new car every two to three years with complete peace of mind!
More: Get quality quotes for car insurance | Four reasons why fuel prices will rise | Brits work longer hours than Europeans
Be the first to comment
Do you want to comment on this article? You need to be signed in for this feature