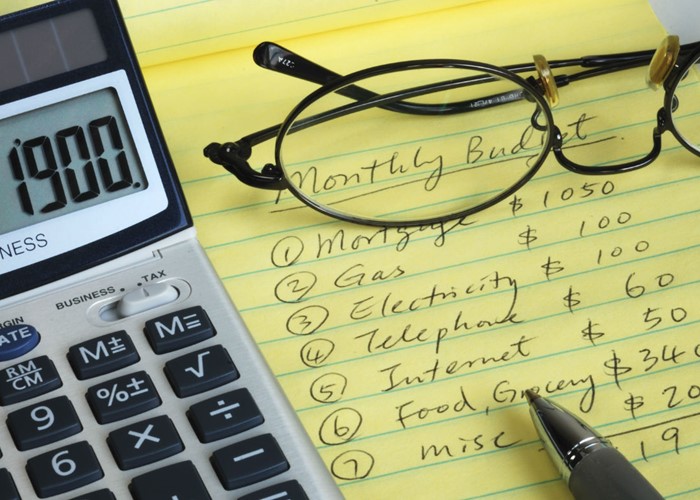 Forget about hired goons and sawn-off shotguns -- here are ten simple ways to grab a few thousand from your bank's vaults.
Earlier today, I used search engine Google to find out how many times I could find the phrase "bank robbery" on UK-based websites. The answer was a whopping 107,000 -- which surprised me, as I was expecting far fewer mentions.
As I understand it, in this age of hi-tech crime, many career criminals and organised gangs have turned away from armed robberies, in favour of card fraud and other scams. Ironically, this leaves the banks themselves as the UK's biggest robbers, because they help themselves to tens of billions of pounds of our hard-earned cash every year!
So, instead of pulling a balaclava over your face and grabbing a shooter, how about indulging in a bit of legal bank robbery? Here are eight ways to grab a few handfuls of cash from your bank's vault, without having to risk a stretch in Wormwood Scrubs!
1.Dynamite your debts
Banks prefer borrowers to savers, because banks charge borrowers far higher rates of interest than they pay to savers, plus borrowers are easier to fleece, because they're usually worse at managing their money. Fortunately for the banks, Britain has been on a massive borrowing binge, putting an extra £700 billion on the slate in the past nine years alone.
So, despite the Bank of England's base rate being low in historical terms, the interest bill on our debts has hit an all-time high. What's more, bad debts, property repossessions, bankruptcies and insolvencies are all soaring as our "live today, pay tomorrow" chickens come home to roost.
If you'd like to begin bashing your borrowing, try these Ten Steps To Defeat Your Debts.
2.Clobber your credit-card bill
We Brits certainly love our plastic: with over £66 billion owed across 74 million credit cards, we're the most plastic-happy shoppers in Europe! Alas, a typical credit card charges an annual interest rate of around 15½% a year, which causes your debt to double every five years thanks to interest alone. Ouch!
Nevertheless, if you play your cards right, you can stop the clock on your credit-card interest by shifting your debts to 0% credit cards. By using 0% balance transfers, you can enjoy a break from interest lasting up to a year. Be warned: most 0% balance transfers lasting more than six months come with a transfer fee, typically 2% of the value of each transfer, but this is a small price to pay for a one-year breather from paying interest.
Check out these brilliant 0% balance transfers!
3. Murder your mortgage
For most of us, our dream home comes with a hefty home loan attached. Indeed, British homeowners owe more than a trillion pounds to mortgage lenders (£1,016 billion, to be precise). This means that the average mortgage in the UK is now close to £88,000. With the average mortgage rate being around 5.5% a year, a typical homeowner now pays over £400 a month in interest.
Then again, by shopping around for a better deal, you could see your interest rate fall by, say, 1½ percentage points -- or even more if you pay your lender's standard variable rate (the rate paid by all borrowers who don't have a special-rate deal). By the way, rather than sifting through over 8,500 different home loans yourself, get an award-winning, no-fee mortgage broker to do the hard work for you!
4.Lighten your loan
In a typical year, British borrowers arrange something like 6½ million personal loans, but most choose the wrong deal and pay too much interest as a result. The first big mistake is to visit your local bank branch, instead of shopping around for Best Buy loans. The second big mistake is to buy rip-off payment protection insurance, which can increase the cost of a loan by a quarter. To avoid making these and other howlers, check out these twelve steps to choosing a personal loan.
Find your perfect personal loan via the Fool!
5.Snatch a superior savings account
It amazes me how many people slave away to earn their working wage and then allow their money to gather dust in inferior savings accounts. Frankly, there's no point in working like a dog if your money isn't working flat out, too! The basic rule is this: if your nest egg or emergency fund isn't earning at least 5% a year before tax, then you're missing a trick. To become a master saver, learn about the saver's ten greatest enemies and move your pile to a Best Buy savings account.
6.Prune back your premiums
For most of us, our insurance premiums come at a premium price. In the UK, we spend about £30 billion a year on general insurance (non-life insurance), which includes car insurance, home insurance, travel insurance and the dreaded payment protection insurance mentioned above. Shopping around for your everyday protection need can slash your premiums by a third, so don't renew your policies without price-checking them first!
Get quality quotes and lower premiums in our new-fangled Insurance centre!
7.Blag a better bank account
One of the most satisfying ways to rob your bank is to switch your allegiance to one of its rivals. Why put up with before-tax interest of 0.1% a year on your spare cash, when you can earn 5% (fifty times as much!) with a Best Buy current account? In addition, why pay up to 33% interest for accidentally slipping overdrawn without permission, when you can have an agreed interest-free overdraft of up to £2,500 for a year?
Take a look at these cracking current accounts!
8.Reclaim rip-off bank and credit-card charges
As I mentioned above, banks charge incredibly high interest rates to borrowers who go overdrawn without prior approval or exceed their overdraft limits. Even worse, banks levy fines for each and every automated payment which increases an unauthorised overdraft, and for every bounced cheque, standing order and direct debit. If things get out of hand, these fees can add up to hundreds of pounds a month, as I warned in The Shocking Cost Of Seeing Red.
Similar charges are applied when you exceed your credit-card limit, miss a payment or don't pay on time. The good news is that these punitive penalty charges have been ruled unfair by the Office of Fair Trading, which means that you can reclaim present and past charges from your bank. This article explains how to get your own back!
So, the best way to rob your bank is to ditch its poor-value products and switch to superior alternatives. Go the whole hog and you could help yourself to an extra £3,000+ a year from your bank's safe!
More: Use to Fool to compare compare credit cards, compare personal loans, compare mortgages and compare savings accounts!
Be the first to comment
Do you want to comment on this article? You need to be signed in for this feature