The worst summer holiday rip-offs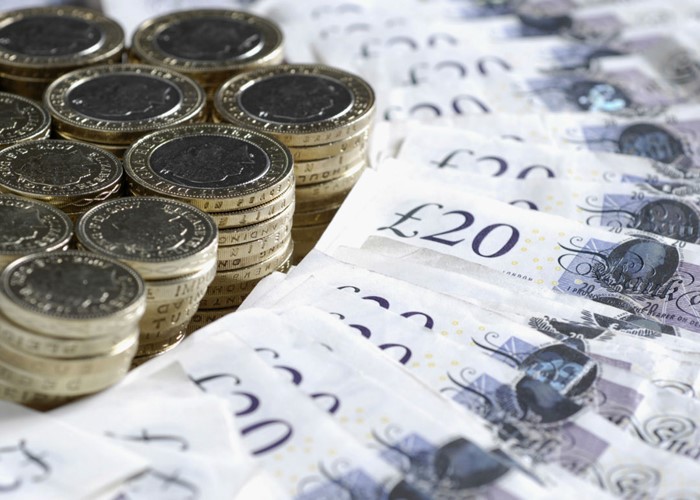 We highlight quick and easy ways to avoid the rip-offs and slash the cost of your summer break.
Summer holidays can be expensive, particularly if you're going during the schools' summer break. So make sure you don't pay more than you need to on top.
Here are seven of the worst holiday rip-offs – and how to avoid them!
1. Rip-off foreign currency
We all know we shouldn't get foreign currency at the airport as exchange rates are terrible. We've found the likes of ICE (branches across London), Moneycorp, ASDA and Travelex (its website only, not bureaux de change) offer decent rates.
If you don't want to carry a lot of cash, there are a couple of bank accounts that provide debit cards, from Metro Bank and Norwich & Peterborough Building Society respectively, without any foreign usage fees.
If you prefer a credit card and the added protection that brings, the following all offer no or low fees:
Issuer/Card

Cash fee/

Min. charge

Foreign use

charges (EU/World)

Halifax Clarity Credit Card MasterCard

0%/£0

0%/0%

2%/£2

0%/0%

2.5%/£3

0%/0%

3%/£3

0%/0%
There are also a host of prepaid cards that you can load money onto and use to withdraw money from ATMs and make purchases as you would with a debit card. Caxton FX has a good reputation for strong exchange rates and doesn't charge fees for its cards for use in the eurozone and US. The AA also has no fees for overseas withdrawals and transactions on its cards (although you will be charged ATM fees if you withdraw cash below a certain limit), and it's the same story with Travelex's Cash Passport cards, which are available in six currencies.
Be aware of other fees with prepaid cards. These can include activation fees, inactivity fees and loading fees.
The Timedial website has a useful calculator for comparing exchange rates on prepaid cards.
2. Rip-off foreign mobile charges
Your mobile operator is likely to charge you an arm and a leg for making calls while you're overseas unless you have a specific bundle.
There are several things you can do to dodge this rip-off – like texting rather than phoning, and switching off your voicemail and data roaming facilities. You could also invest in a local SIM.
BT and Virgin both offer smartphone apps that use your home phone's calling plan. However, if you're not using them via Wi-Fi you could incur heavy data charges.
Arguably one of the easiest and cheapest ways of staying in touch is to visit a local internet cafe and use Skype there.
3. Rip-off car hire
When you're a tourist abroad, it's that bit more difficult to find good deals. You're in an unfamiliar environment – and possibly dealing with a language barrier – so it's generally a good idea to sort anything pricy before you go.
If you're planning to hire a car while on holiday, check out the Holiday Autos website while still in the UK. It allows you to compare the deals offered by a range of car hire firms, all over the world.
And you might also want to cover your excess before you go.
4. Rip-off duty free 'bargains'
When you reach the airport, don't automatically assume you'll be able to pick up 'great bargains' at duty free.
In fact, many of the items sold there can be found much cheaper elsewhere – for example, on discount websites and sometimes even on the high street.
Use the World Duty Free website to check out the price of items before you travel. Then see whether you can get them for less, using a price comparison website like Kelkoo or PriceRunner.
5. Rip-off luggage charges
We've all come across the sky pirates who hit you with ridiculously high penalties if your luggage is milligram too heavy, or a millimetre too large.
Check your luggage limits carefully, and if you're in the slightest doubt, weigh and measure your bags before you leave the house.
It might also be a good idea to wear as many clothes as possible – and your heaviest shoes – on the day you travel!
6. Rip-off airline fees
In a similar vein, make sure you print off your boarding pass and any other documentation you need to fly. If you don't, you could end up paying an extra £70 per person, or even more.
And if you're travelling with another person, it's a good idea to both take copies.
7. Rip-off toiletries
When it comes to packing, try to avoid buying toiletry miniatures. They may look cute and make you feel all summery – but you're paying a heck of a lot for not very much.
Instead, buy some cheap empty containers (99p Stores sell packs) and decant some of the toiletries you already have.
Look out for sun cream and other holiday essentials on buy one get one free or three-for-two offers in the likes of Boots and Superdrug. And don't forget to check the likes of Vouchercodes.co.uk and Top Cashback to see if you can save on your purchases.
And using this section of MySupermarket, you can also check out the best sun cream deals on offer at Tesco, Sainsbury's, Asda, Waitrose and Ocado.
Bon voyage!
Make sure you have travel insurance before you set off – compare policies here
This is a classic lovemoney article

> Fancy winning £50? We've got five £50 prizes in a draw for anyone who answers one of our Lovemoney surveys.
More on travel
Be the first to comment
Do you want to comment on this article? You need to be signed in for this feature