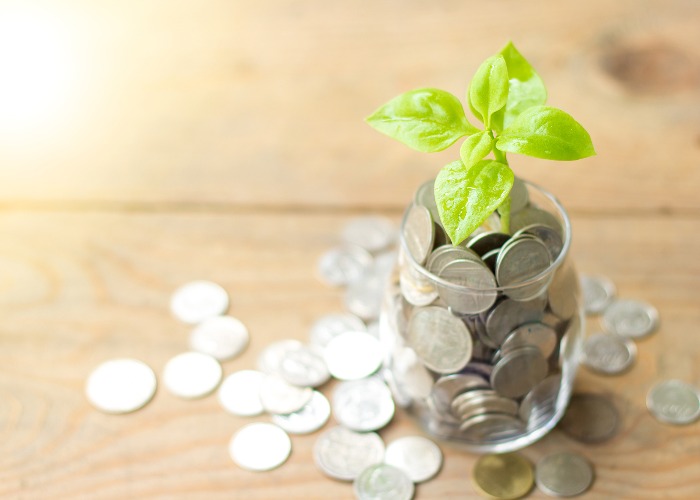 Income drawdown allows you to keep your money invested for longer – but is that a smart thing to do with your pension?
The advantages of income drawdown
Some pensioners may not want to buy an annuity and may consider income drawdown (sometimes known as flexi-access drawdown), which allows retirees to keep their pot invested in the hope that it will grow over time.
As income and capital gains build up in your pot, you can dip into it for income.
Since pension freedoms were introduced in 2015, there is no limit on how much income you can withdraw via drawdown, and you can also choose to get an annuity.
Alternatively, you could leave your pension pot untouched, withdraw small lump sums or the whole pot as cash.
Capped drawdown, which limited the amount of income you can take out, has not been available to new applicants since 6 April 2015.
There are four main advantages of income drawdown:
You aren't forced to buy a lifetime income when annuity rates are low and permanently surrender your fund to an insurance company.
You choose how much income to withdraw.
Your pension may continue to grow in value, boosted by tax-free income and capital gains.
You can pass on pension funds when you die by gifting a lump sum or income to your dependants.
You can withdraw up to 25% of your pot as a tax-free lump sum, but if you decide to move your pension into drawdown in stages, you'll get your tax-free cash in stages too.
If you only take your tax-free cash and don't enter drawdown, you won't trigger the Money Purchase Annual Allowance, so you can still contribute up to £40,000 per year into your pension.
Everything you need to know about pensions
The danger of a shrinking pot and market volatility
Plunging stock markets and falling asset prices can reduce the value of pension pots, which is why income drawdown is much riskier than buying an annuity.
It's a good idea to think about how much you should withdraw every year, so you don't deplete your funds too quickly and put your future income at risk.
The Money Advice Service says a good rule of thumb is to take a maximum 4% of your pension pot as income in the first year and increase this amount by inflation each year.
But even this might be too much. The Association of British Insurers (ABI) recently revealed withdrawing 3.5% from a pension pot each year means you have a 95% chance of not running out of money in retirement.
Unfortunately, around 40% of pensions that were accessed last year was at an annual rate of 8% or more.
It's also worth considering this is the first bear market since 2015 (at the time of writing) due to the impact of the coronavirus pandemic, so retirees should take financial advice.
"People relying on their pension fund to produce an income in retirement are perhaps the most affected by such sudden market falls," warns Tom Selby, senior analyst at AJ Bell.
"Anyone making a withdrawal from their pension while also suffering a hit on their underlying investments will struggle to make the money back, meaning they may have to reduce their income now or face the prospect of running out of money sooner than expected."
Tom McPhail, head of policy at Hargreaves Lansdown, warns against cashing in investments at the time of publication unless retirees can afford it.
"We've seen 30% market falls (at the time of writing), however with a following wind, the economy could be recovering by later this year, so selling now could mean crystallising heavy losses," says McPhail.
"If you go into drawdown then a good starting point is to draw the natural yield from the underlying investments. This means taking the dividends from shares and the interest from cash and bonds.
"This income will drop this year due to companies suspending dividend payments and interest rate cuts, but this self-correcting mechanism means by reducing your income withdrawals, you'll also avoid running down your retirement fund."
So, if you're interested in income drawdown, it's best to play it safe. Don't withdraw too much in any given year and be prepared to accept a lower income if your pot shrinks.
If you're thinking of drawdown, you should seek independent financial advice first.
Pension strategies: is guided drawdown a good way to stretch cash?
Is income drawdown worth considering?
Income drawdown is best suited to long-term investors who are willing to take some risk with their pension pots in return for a potentially higher income in the future.
For pots worth £100,000 or more, income drawdown is well worth considering, despite the extra fees, higher risk and increased complexity.
On the other hand, if your pension pot is valued at under £50,000, then an annuity may be the best option for you, although it's best to get independent financial advice.
It's also a good idea to shop around for drawdown products and the best annuity rates.
The information included in this article does not constitute regulated financial advice. You should seek out independent, professional financial advice before making any investment decision.
Be the first to comment
Do you want to comment on this article? You need to be signed in for this feature