Apple Pay: paying with your mobile at Tesco could mean you lose Clubcard points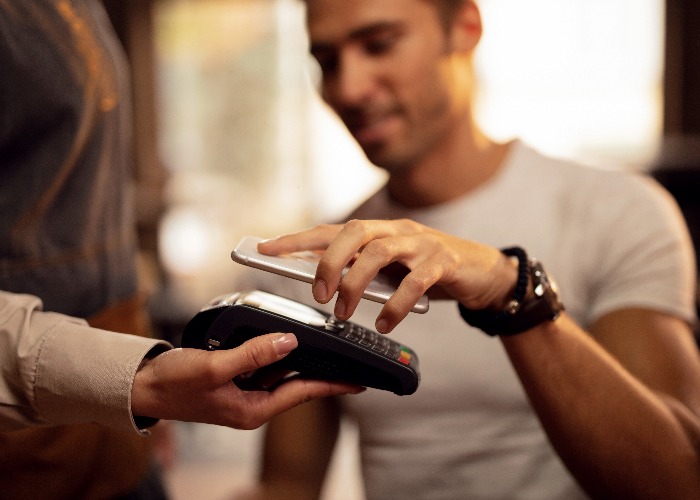 You could miss out on Tesco Clubcard points should you choose to pay in the wrong way.
The Clubcard loyalty scheme is one of the most popular loyalty programmes in the UK, with around 19 million users across the country.
That's an awful lot of people who are able to build up points when they shop with Tesco, and then cash those points in for money off at the till or discounts with partner retailers.
However, it's now emerged that the way we choose to pay at the Tesco till could leave shoppers with fewer Clubcard points than expected.
Get rewarded every time you shop with these top credit cards
Earning on my spending
A popular method of paying for your shopping at Tesco is with one of the store's own credit cards.
One of the benefits of having a Tesco Credit Card is that you earn points on all of your shopping, no matter where you spend your money. I know this first hand, as I've had a Tesco credit card for a decade now.
However, the main place that you will earn Clubcard points is when shopping with Tesco itself. For every £4 you spend with Tesco, including on fuel, you'll collect five points.
By contrast, you get one point for every £8 you spend outside of Tesco.
Another nifty thing about the Tesco credit cards is that they double as a Clubcard itself. In other words, you don't need to have both a Clubcard and a credit card ‒ the credit card does the job for you.
This is important, not just because it means you save a bit of space in your wallet or purse, but because of the supermarket's special Clubcard Prices promotion which it launched last year.
The scheme is designed to reward Clubcard holders with lower prices on specific items than you'd pay if you were just a regular shopper without a loyalty card.
Going wrong with Apple Pay
The issue arises when people don't spend with their physical credit card, using their mobile phone to pay with Apple Pay instead.
Apple Pay allows you to have a digital wallet, with specific credit and debit cards connected to it. You can then use your phone to pay at the till, with the money coming from those connected cards.
However, while shoppers can spend with their Tesco credit card using Apple Pay, the app doesn't recognise the fact that you're using a Clubcard.
As a result, you may not earn the additional points for your spending, nor benefit from the lower prices charged on certain items through Clubcard Prices.
In other words, paying with Apple Pay means you might have to pay more, and get less back in the form of loyalty points to boot, which is a pretty naff double whammy.
What can I do about it?
Tesco is well aware of this issue and has told The Sun that it is planning to put a fix in place, though there are no timescales for how long that will take.
There are some workarounds that shoppers can employ though.
The first is obviously not to use Apple Pay, and rely instead on their physical Tesco credit card. This is clearly a pain though for people who prefer to rely on their digital wallet.
Another option is to ensure that you have a physical Clubcard ‒ distinct from a Tesco credit card ‒ with you which you can scan at the till when making your payment.
That way you benefit from both the smaller prices and still pick up the Clubcard points you should get for your shopping.
Finally, if you forget to tap your Clubcard before you pay, you can take your receipt and Clubcard to the customer service desk, so that your points can be added.
There's no question that all of these options are a faff and will involve shoppers having to jump through additional hoops in order to get what they are entitled to.
But until Tesco manages to update its systems so that shoppers using Apple Pay are recognised as Clubcard members then there is little choice.
Otherwise, shoppers will have to make peace with the risk of higher prices and fewer rewards points.
Tesco regular: top tips for savings every time you shop
Be the first to comment
Do you want to comment on this article? You need to be signed in for this feature