Tesco has added hundreds of new items to its ongoing Clubcard Prices promotion.
The supermarket giant says shoppers can save up to 50% on "barbecue essentials, mid-week dinners and summer holiday snacks".
As the name implies, the deals will only be available to Clubcard holders as it bids to push more people to sign up for its loyalty scheme.
The discounts will be automatically applied at the till or checkout so there's no need to do anything. Keep an eye out for the icon below to help you identify cheaper items.


Sign up to Quidco & bag discounts & earn vouchers when you shop at Tesco
What's included in the Clubcard Prices promotions?
You can view the full list of discounted items on this Tesco page, but we've picked out a few of the headline deals for you below:
Youngs Gastro 2 Tempura Battered Fish Fillets, now £2.50, down from £4;
Youngs Gastro 2 Crispy Lemon Basa Fillets 310G now £3, down from £4;
McCain Skin On Fries 800G now £2.50, down from £3.30;
18 cans of Fosters Lager Beer now £11, down from £13.99;
Tesco Finest Ultimate brisket & chuck burgers £2.50, down from £3;
Cathedral City mature cheddar £5.25, down from £4.45;
Philadelphia Original soft cheese £1, down from £1.95;
McVities 10 Jaffa Cake bars, now £1.40, down from £2.50;
Haagen-Dazs salted caramel ice cream and Haagen-Dazs Mini Cups ice creams in fruit and caramel all £2.95, down from £4.50.
Have you got a Clubcard?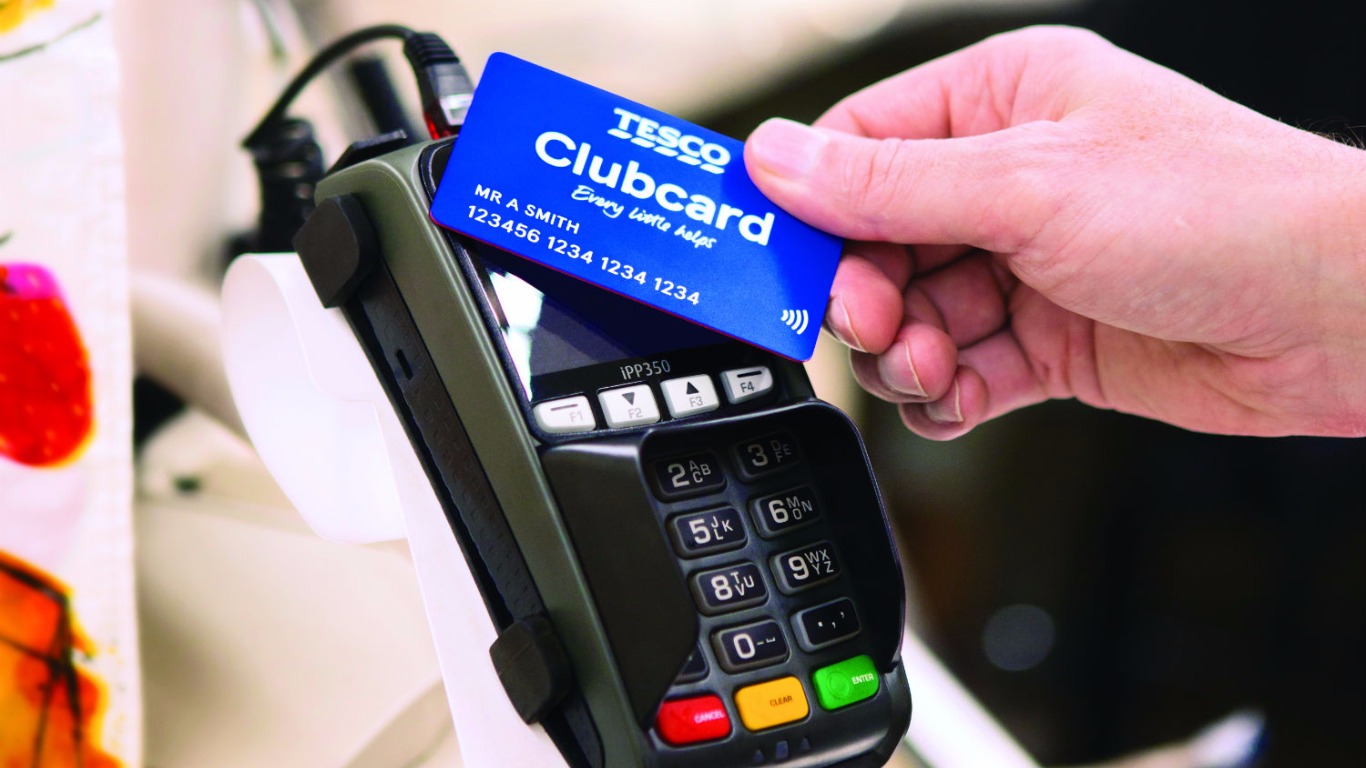 As we mentioned earlier, a crucial element of this promotion is Clubcard, the supermarket's loyalty scheme.
So if you really want to benefit from these price cuts and enjoy smaller shopping bills, you need to sign up.
According to The Grocer, this is central to Tesco's long-term strategy, with more and more promotions likely to be hidden behind Clubcard.
Not everyone will be happy with that move: as regular writer Joanne Christie argues, forcing people to join the scheme means you're effectively subsidising lower prices by handing over your data.
Fancy paying extra for more discounts?
Clubcard has been through a bit of a journey of its own, with Tesco launching 'Clubcard Plus' last year. The scheme includes a subscription fee, but includes a bunch of additional perks.
And while it didn't exactly win over the hearts and minds of loveMONEY readers at launch, the latest Tesco results show that it has already been quite the success.
Indeed, before Covid hit, Tesco said the impact of Clubcard Plus on buying behaviour was operating at three times the level anticipated before the launch of the scheme.
What's more, the change in buying behaviour as a result of the pandemic, with lower value transactions but larger baskets have ‒ in the view of Tesco ‒ enhanced the value of Clubcard Plus.
Look for price-matched items
Tesco's Clubcard Prices will run at the same time as its Aldi Price Match promotion, which is aimed at winning back customers who had ditched it for the savings offered by shopping at places like Aldi.
Crucially, this promotion is available to all shoppers, not just those with a Clubcard.
The promotion doesn't just feature own-brand items either, with products like Silver Spoon sugar and PG Tips tea bags included too.
In other words, both Tesco's own items and those from branded suppliers are going to be tactically reduced in price in order to try to reclaim back some of that market share.
To help you spot them, items included in the match will feature an icon that's a red circle with a white tick and the words 'Aldi price match' as in the image above.
Responding to the threat of the discounters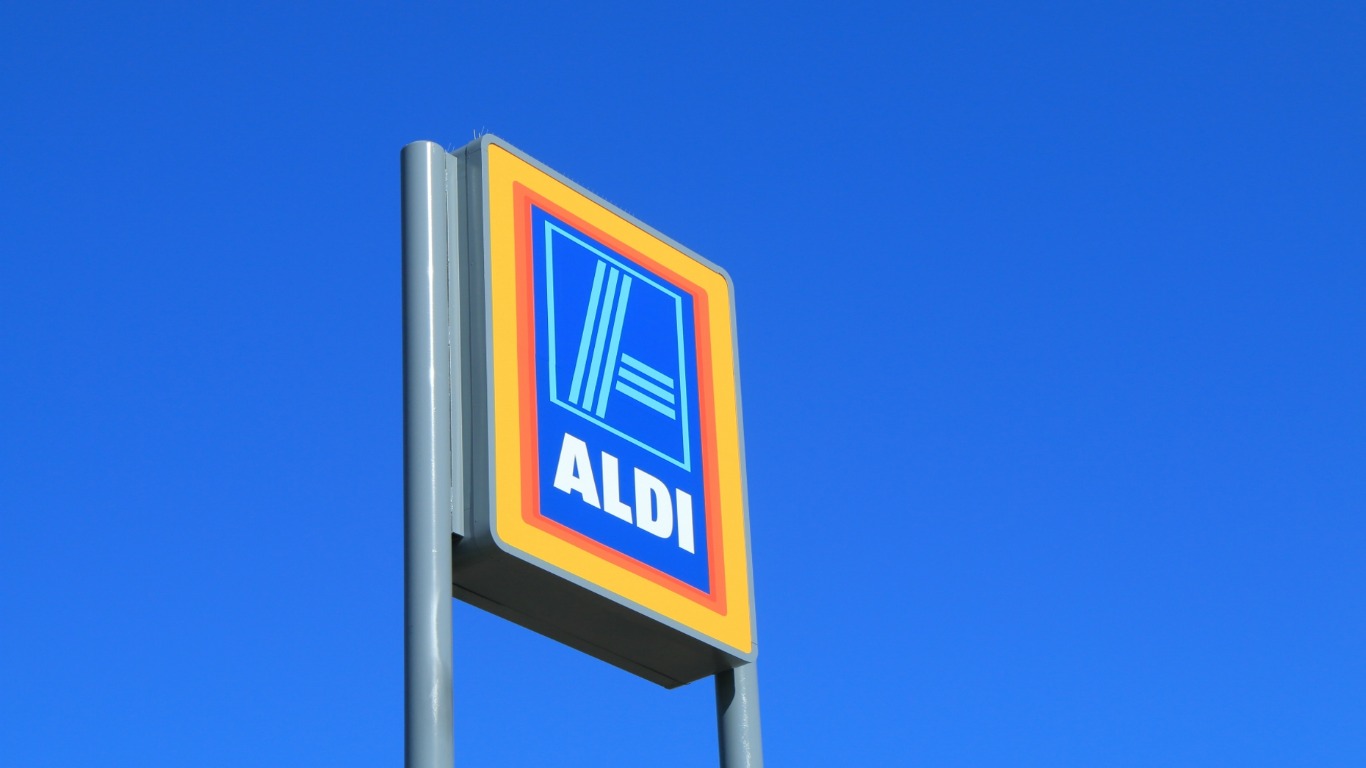 Aldi and Lidl have become far more significant players in the UK in recent years.
According to the most recent data from analysts Kantar WorldPanel, in the two years between May 2018 and May 2020 Aldi grew its market share from 7.3% to 7.7%, while Lidl has increased from 5.4% to 5.9%.
That might not seem a huge amount, but it is having a material effect on the bottom lines of the supermarket giants like Tesco and Sainsbury's.
Their success hasn't just been based on price either. Time and again the products on offer at Aldi and Lidl have won prizes for their quality too.
And if the big players weren't already acutely aware of the threat posed, Aldi's announcement that it is trialling both online deliveries through Deliveroo and a click and collect service that will see shopping brought out to your car for those shoppers uncomfortable shopping in-store during the pandemic will definitely hammer home the point.
So there's little doubt that Tesco (and all of the 'big four') is feeling the pressure to respond to the deep discounters and as the price latest price promotions shows, it is willing to trim prices in order to try to keep the likes of Aldi and Lidl at bay.
Tesco regular? Head this way for our top tips on saving every time you shop there. If you prefer Aldi instead, here are our top money-saving tips.
*This article contains affiliate links, which means we may receive a commission on any sales of products or services we write about. This article was written completely independently.