Prescription charges: Government under fire from medical groups over 'tax on the sick'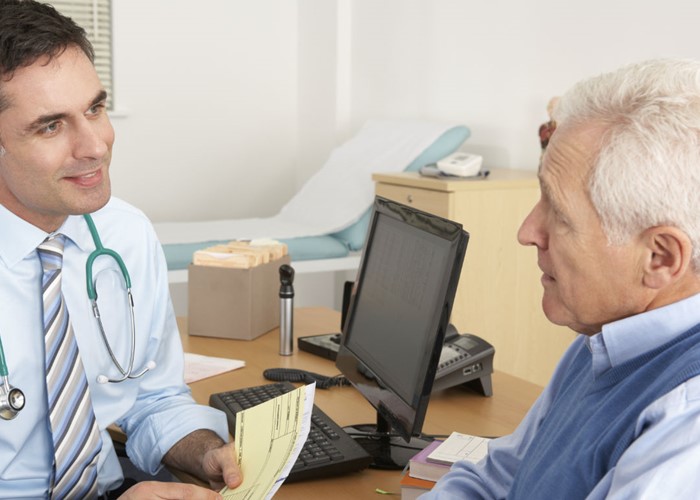 Plans to remove free prescriptions from those aged 60-66 have sparked anger and worry from the nation's doctors.
A host of the nation's biggest medical organisations have slammed the Government's plans to restrict the number of people who qualify for free prescriptions, warning that it amounts to what is effectively a "tax on the sick".
Back in July, the Government announced plans to hike the age at which people automatically qualify for free prescriptions.
Currently, if you are over the age of 60, then you qualify for free prescriptions, irrespective of your financial circumstances.
However, it wants to increase this to 66, bringing it in line with the State Pension.
These plans have been lambasted by medics though, which has culminated with the publication of an open letter signed by the heads of the likes of the Royal Pharmaceutical Society, the Royal College of General Practitioners and the BMJ.
The group warned that more than half of people aged 60-64 have at least one long-term condition, and while some will be able to afford the switch to having to pay for their prescriptions, "significant numbers will not".
The reality is that these people will find it harder to manage their conditions in a proactive way, which is only going to make them worse.
Who gets free prescriptions?
People in England qualify for free prescriptions, so long as they meet certain criteria.
These include:
The over 60s;
Those under 16, or aged 16-18 and in full-time education;
People who are pregnant, or who have had a baby in the last 12 months;
Those with a medical exemption certificate;
NHS inpatients;
If you're receiving a form of benefit, like income support, income-based jobseeker's allowance, pension credit guarantee credit, and universal credit.
Why is this happening now?
The move to bring free prescriptions in line with the State Pension age has a certain logic to it, but ultimately it's all about money.
The Department of Health and Social Care reckons that by charging those aged 60-66 for their prescriptions, it will save as much as £257 million a year.
That's not exactly small change, though it's worth reflecting on the fact that when it comes to the annual budget for the NHS ‒ which stands at a mighty £212.1 billion ‒ the saving represents a tiny fraction of the money we spend on our health service.
It's also worth questioning whether the proposed change really will mean any money is saved.
The medical groups point out that the people in the 60-66 age group who are likely to find themselves financially stretched by now paying for their prescriptions often live in more deprived communities, where medical services are already overstretched and under-resourced.
If those services end up with a bigger workload, on account of seeing a greater number of older people with pre-existing conditions who perhaps aren't getting the right medication, then those services are going to be at risk of collapse, which isn't going to be cheap to put right.
Rather than saving money, the proposed prescription change is likely to cost us more money, put the NHS under even more pressure, and widen the health inequalities that already exist across the country.
In short, it's a dreadful idea.
Paying for prescriptions
The medics who signed the open letter are absolutely right to describe the planned hike as a tax on the sick.
But let's be honest, we already have a tax on the sick, it's just age-restricted. Apparently, this tax is fine if you happen to be under the age of 60 at the moment, and will once again be acceptable once the hike to 66 takes place.
What's striking is the divergence over the way that prescriptions are handled between the different nations of the UK. In Scotland and Wales, prescriptions are free, no matter what your age or financial circumstances may be.
Ultimately we have two real alternative options here.
The first would be to make prescriptions properly means-tested, not the nonsense halfway house system that we currently have where some people are deemed able to afford their prescriptions simply because they don't happen to be receiving a particular form of benefit.
This isn't going to be a cheap system to implement though.
The other option is for prescriptions to be free for all, irrespective of your age, your financial situation or where you live in the UK.
It's unquestionably a fairer way of handling things ‒ prescription charges have always been a tax on ill health, and by doing away with them entirely you remove the issue.
But to do so will cost serious money, at a time when the Government is evidently already looking to reduce the amount it spends on our health.
Be the first to comment
Do you want to comment on this article? You need to be signed in for this feature