Complaints against estate agents at record high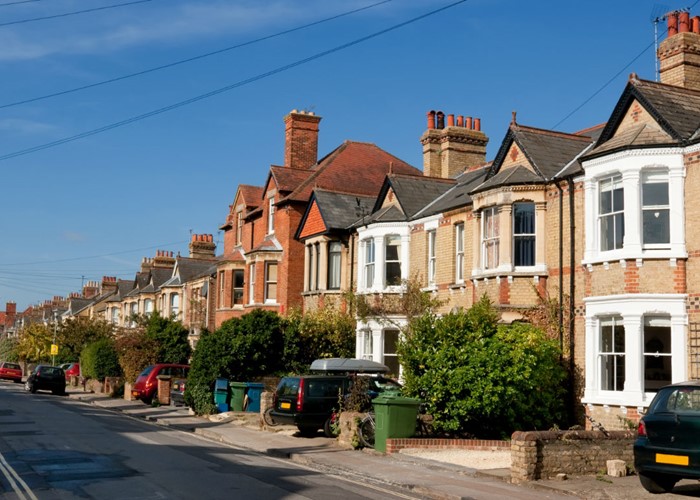 2010 saw a new record for complaints against estate agents. If you've got a complaint, how do you go about getting it resolved?
Few professions have a more dreadful reputation than estate agents. And according to new figures, they are going out of their way to justify that reputation, with complaints against them reaching a record high.
'Unacceptably high'
The Property Ombudsman has published his annual report for the year 2010, and it makes for grim reading. The Ombudsman received 1,338 complaints about agents, the highest number since the Ombudsman was established 20 years ago. Indeed, the number of complaints smashed the previous record by 28%!
This all in a time when property transactions are at historically low levels – the Ombudsman admitted he had expected complaints to focus on lettings to make up the bulk of his workload in the current climate, yet the split between letting agents and estate agents was near enough equal. In total there were 646 complaints about sales and 672 regarding lettings.
Related blog post
It's no wonder he said the figure was 'unacceptably high'.
So what are we complaining about?
The worst offences
Sadly, it's the basic treatment we receive at the hands of estate agents that irritates us so, whether it's the standard of communication we receive from them, or the way they deal with any issues we may have with their service. Below are the top 5 issues the Ombudsman dealt with regarding to sales:
| | |
| --- | --- |
| Issue | Number of complaints |
| Communication failure | 214 |
| Complaints handling | 163 |
| Sales details/advertising/marketing | 138 |
| Commission/fees | 113 |
| Duty of care | 55 |
In his report, the Ombudsman particularly looked at the issues of marketing and fees. On marketing, the Ombudsman highlighted a number of common examples of misdescriptions – a favourite tool of the unscrupulous estate agent!
Complaints tended to be about the advertising of car parking facilities, single glazing units described as double glazing, and extensions or loft conversions described as habitable rooms when no building regulation approval had been granted.
For a great guide to deciphering the estate agent patter, have a read of What your estate agent is REALLY saying!
Related how-to guide
If you want to obtain the best possible price when selling your home, then these ideas should help.
See the guide
On the issue of fees, the Ombudsman said he was still seeing a number of cases where a discount or reduced rate of commission was discussed, only for a 'full' fee to be charged further down the line. There have also been issues with agents attempting to claim a 'finder's fee' for identifying a buyer for a property.
The complaints process
Clearly, there are plenty of people unhappy with the service they receive from estate agents. So how do you go about getting your grievances heard?
First of all, you'll need to complain to the agent themselves and give them the opportunity to address your issue. Different estate agents will have different procedures for dealing with complaints, but you should be informed in writing of the outcome of your complaint.
If you're unhappy with the response, then you can raise the complaint with the Property Ombudsman. Indeed, if the agent is taking too long to deal with your initial complaint, and has failed to deal with your complaint within eight weeks, you can then refer it to the Ombudsman.
The Ombudsman
The Ombudsman can only consider your complaint if you believe the agent has:
Infringed your legal rights
Failed to follow the rules and obligations under any code of practice they may subscribe to (the Ombudsman has a code which many agents voluntarily follow, for example)
Treated you unfairly
Been guilty of maladministration
The Ombudsman's office will send you a complaints form with guidance on how to present your case. You'll also get full information about how the Ombudsman will attempt to resolve the dispute, or at least reach a final judgement, which may include financial compensation.
But you don't have to accept that judgement – should you disagree with his findings, you are able to pursue legal avenues against the agent.
Picking the right estate agent
Of course, while estate agents have a pretty ropey reputation, there are plenty of agents that do a great job. My own father is an estate agent for example, and I know he's almost always honest!
So how do you pick the right estate agent when looking to sell your property?
First, you should do some research. Do your friends and family have any recommendations on good local agents? It's also worth having a look to see what sort of presence the agent has locally – are they advertising in local newspapers, do you see their boards on local properties that are for sale?
Next you'll want to discuss how the property is going to be marketed. Let's be honest, nowadays the first port of call for people looking to buy a property is one of the many online portals, so it's worth finding out if they have an online presence, and the exact methods the agent will be using to try to shift your home.
Fees will also need to be negotiated – don't just accept the figure you're quoted, see if you can get them down a bit!
Another thing to consider are who will be handling the visits - unless you fancy yourself as a bit of a salesman it's a good idea to have the agent themselves showing interested parties around. If you're doing the selling for them, exactly what are you paying them for?!
Doing it yourself
But you don't need to rely on an agent to sort out the sale of your property. You can do it all yourself, online.
There are all sorts of different sites which allow you to do this, so be sure that you know exactly what you will or won't be charged for. I'm not sure this is an option for everyone – I know I'd prefer to have a professional agent handling the sale of my home – but it provides an interesting and potentially money-saving alternative to traditional sale methods.
For a great guide to ditching the estate agent, have a read of The cheapest way to sell your home.
More: The top six ISA blunders | How to avoid a pensions rip-off
Be the first to comment
Do you want to comment on this article? You need to be signed in for this feature