Greedy landlords are putting up rents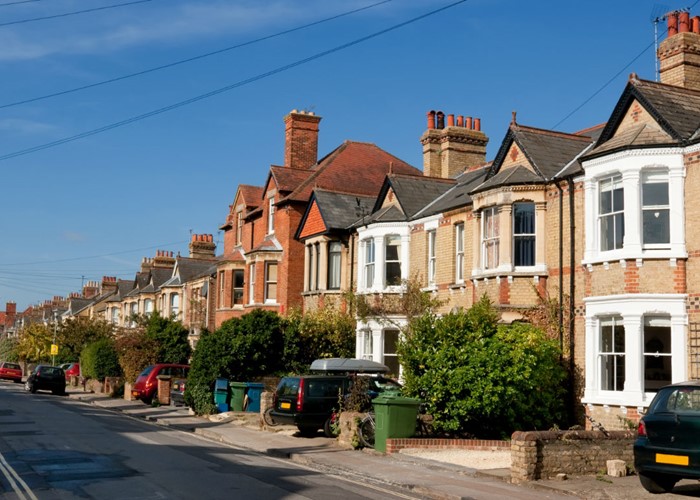 Rents are going up! Robert Powell finds out why.
As sad as this may sound, I always get a slight tingle of excitement when I receive an unexpected letter. My mind races as I attempt to figure out what it could be – an unexpected tax refund maybe? Or a premium bond prize?... Or a knighthood?!
But as we all know, unexpected letters usually mean only one thing – unexpected bills. And that certainly was the case when an envelope dropped through my door last week.
"Dear Robert, your tenancy comes up for renewal on the 12th March and the landlord is happy to renew at a £10 per week increase."
I'm sure he is!
Unfortunately for us tenants, rent hikes are not uncommon in the current climate. In fact, if new research is to be believed, billions of pounds of rental increases could be set to come in over the next 12 months.
The hike
The research by money.co.uk shows that almost half of Britain's private landlords are planning to increase their rates by at least 4% this year. Around two million households will be affected by the hikes paying around £550 extra each per year. That's collectively over one billion pounds of rent increases!
These hikes will come as bad news for many tenants already struggling to cope with rising inflation and the extra costs of the VAT hike.
But unfortunately rising costs hit landlords as well as tenants – so in many circumstances while rent increases are frustrating, they may also be justified. But it's still important to know your rights as a tenant and be aware of what you can do if you believe your rent is being unfairly hiked.
When your rent can go up
Most tenancies are taken out on a fixed term agreement, usually for a set period of six months or one year. If you have this type of rental agreement then your landlord cannot put up your rent unless a rental review has been written into the contract. If this is the case, your original tenancy agreement will state how often the rent can be changed and how any increases will be decided.
Rob Powell hits the streets to get your views on five of the biggest property myths facing tenants.
But this all changes when you come to the end of the fixed term. If you don't sign a further contract extending your rental agreement for another set term, you become what is known as a 'periodic' tenant. As a periodic tenant, you don't need to sign a further contract and you continue paying rent at the existing level, but your landlord does have the legal right to increase the rate.
Unless your original contract specifies exact figures for any rent increases, there is generally no limit to the amount your rent can be increased by if you are a periodic tenant.
In order for the rate increase to take effect, you and your landlord must both agree on the figure or your landlord must issue a formal 'notice of increase' giving you at least two months notice that they are upping your rent.
But even if this happens you still don't have to automatically accept the rent increases...
Fight back against unfair rent hikes
It's worth noting at this point that refusing flat out any rent increase is not always appropriate.
As I mentioned earlier, I wasn't exactly thrilled to find out that my landlord wanted to up my rent. But in context, I do pay a fairly reasonable rate for my flat and even with this increase, the rent is still below the general levels for my area of London. Plus it would cost me quite a bit to move.
Obviously getting a good deal on rent is essential, but if your landlord does up your rates for acceptable reasons and you turn round straight away and tell him to take a hike – you could see yourself kicked out of your home and into an increasingly oversubscribed rental market.
But it is still worth negotiating with your landlord if you believe you're being treated unfairly; ask why they're upping your rent, and if you know you'll have trouble paying the new rate; explain to them why... landlords are human beings to!
Watch out for this scam if you're a tenant!
If you're really getting nowhere negotiating on price you could ask for extra benefits such as an inclusion of some utility or broadband bills in the rent.
Discussions about rent increases might also be a good time for you to ask for any maintenance or improvement work to be done.
Chances are, if you're a reliable, tidy tenant your landlord would rather do a little work on their property and keep you, than go to the trouble of kicking you out and having to look for someone else to move in.
If all else fails...
Move out and find somewhere cheaper!
Well that's the obvious option, but you could still complain if you really don't want budge from the property. The Rent Assessment Committee can act as an independent arbitrator and will decide on a fair level of rent for the property in question.
But if you do decide on this option make sure you don't start paying the higher rate of rent before a decision is made, as the committee will treat this as an acceptance of the increase.
It's always worth pointing out that the Rental Assessment Committee could come back with a higher rate of rent than your landlord had proposed. The best way to stop this happening is to make sure you check the rents of similar sized local properties so as you're completely positive that the new rates are unfair, before you file any complaints.
Checking whether you're eligible for any financial help may be another way to meet rising rents. The best way to do this is by heading to the website Turn2us or visiting the official government site at Direct.gov.uk. And to find out more about benefits and financial help read We all need to scrounge more.
What do you think?
Are these rent hikes justified? Or is it just greedy landlord squeezing as much money as they can out of tenants?
Let us know your thoughts in the comment box below.
More: 5 things your landlord won't tell you | The dodgy landlord scammers


Be the first to comment
Do you want to comment on this article? You need to be signed in for this feature