Lidl Valentine's Day chocolates taste best!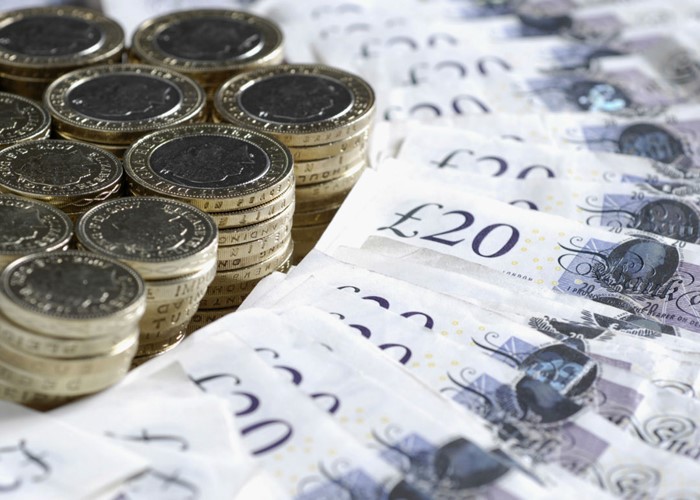 Do you need to spend a fortune on your Valentine's Day chocolates? We put it to the test to find out whether a higher price means better quality.
Whether you like it or not, Valentine's Day is this Monday. And if you're thinking of buying your loved one a present, you might be considering traditional gifts such as flowers, jewellery or, of course, chocolates.
So given lovemoney.com's love of taste testing, we thought this was the perfect opportunity to taste a selection of chocolates available for Valentine's Day and investigate whether paying a higher price means getting a better tasting chocolate.
The chocolates
To keep things simple, we decided to taste chocolates from five different boxes. These were mostly well-known brand names, such as Cadbury's, Nestle and Thorntons, plus we also tested a luxury variety – Prestat.
Of course, knowing how well Lidl has performed in our previous taste tests, we thought it was only right to throw in a box of chocolates from Lidl as well to see how well they fared.
Now, admittedly, this was never going to be the most scientific of taste tests. For a start, the chocolates in each box varied a fair bit so we weren't really comparing like-for-like. And secondly, we only had six taste testers.
However, we thought we would have a bit of fun and see what happened, and we hope you approve as it's a test you could do yourself at home.
So, are cheaper brands of chocolate just as tasty as the more expensive variety? Will paying through the nose for a fancy box of choccies for your loved one on 14 February really be worth it?
The test
Six lovemoney.com staff members happily took up the chocolate-eating challenge. Each box of chocolates was only identified by a number so testers wouldn't know which box was which brand.
Related how-to guide
As food prices continue to rise, here's some handy ways to keep your food bills under control.
See the guide
As they tasted the chocolates (one from each box), the testers rated each chocolate out of 10 for the quality of the chocolate and the chocolate filling. With six testers, each chocolate could score a total of 120 points.
The testers were also asked whether they thought the chocolate was expensive or cheap and how much they would be willing to pay for each chocolate. And finally, they were asked who they'd buy the chocolates for to try and see whether they would be suitable for a Valentine's Day gift, or whether they were more likely to be a suitable for your gran!
The results
After a lot of chocolate-scoffing, and a few complaints of feeling sick, here's how the results turned out:
| | | | |
| --- | --- | --- | --- |
| Product | Number of chocolates in pack | Price per box/ price per chocolate | Total score / 120 |
| Lidl J.D Gross Pralines Superieurs | 20 | £1.99 / 10p | 93 |
| Cadbury's Milk Tray | 20 | £1.74 / 8.7p | 92 |
| Prestat Fine Chocolates | 3 | £5.75 / £1.92 | 80 |
| Thorntons Premium Collection | 23 | £3.79 / 16.5p | 73 |
| Nestle Dairy Box | 22 | £2.81 / 12.8p | 70 |
The winning chocolates
Now I promise, we're really not fudging the results here. But the winner of the 2011 Valentine's Day chocolate taste test was, once again, Lidl. Would you believe it?
The Lidl box of chocolates received a total score of 93 points. Interestingly, all but one of the testers thought they were expensive chocolates. And although the price testers said they'd pay for the Lidl choccies varied a fair bit - from 8p to 25p per chocolate - the majority of testers were at the high end of the scale.
In actual fact, the Lidl chocolates were the second cheapest in the test, at £1.99 a box or 10p per chocolate.
Comments included 'very pretty chocolates' and 'definite Brownie points from my wife if she got these' – so a clear winner for Valentine's Day!
Interestingly, lovemoney.com Managing Director, Saul Devine, was convinced that the Lidl chocolates were the more well-known Guylian Belgian chocolates – after all, they bore more than a passing resemblance and they do have a pretty distinctive look about them.
But, of course, they weren't and Mr Devine was none the wiser until we informed him. So it just goes to show that appearances (and obviously taste too) can be deceiving and what might look like an expensive box of chocolates isn't necessarily!
The cheapest chocolates, at £1.74 a box or 8.7p per chocolate, turned out to be the second favourite – in fact there was only a difference of one point in the scores. Cadbury's Milk Tray scored a total of 92 points compared to Lidl's 93 points. This is perhaps not surprising as Cadbury's has a distinctive and familiar taste and is a very popular brand of chocolate.
Comments included 'good reliable chocolates that would be suitable for lots of occasions'.
As to whether the chocolates tasted expensive, views were pretty mixed. And the price the testers were prepared to pay per chocolate varied from 5p to 30p.
So would the box of Milk Tray be suitable for Valentine's Day? Some testers thought they would be, while others thought they were better for your mum or gran. And one tester said he'd give them to the lovemoney.com Publishing Director, Emma Davies, who was off sick with tonsilitis on the day of testing. Ahhh...
We compare some of the big food brands with supermarket own brands to see which tastes best!
At £1.92 a chocolate, or £5.75 a box, the Prestat chocolates were the most expensive out of the five boxes and the third favourite. Views were again fairly mixed as to whether they tasted expensive or not and the price testers were prepared to pay per chocolate varied from 4p to 45p.
Some testers said they would give them to their girlfriends, but another thought they were more suitable for a distant relative!
The losers
Taking up the last two positions were the offerings from Thorntons and Nestle Dairy Box, with 73 and 70 points respectively.
Aside from the Prestat chocolates, these two boxes were also the most expensive at £3.79 and £2.81 a box respectively. However, most testers thought the Thorntons chocolates tasted cheap – although one taster said they were his favourite! The price testers would pay per chocolate varied from 5p to 30p, with most testers at the lower end of the scale.
Comments included 'a bit sickly' and 'too sweet' and overall, they weren't really viewed as a good Valentine's Day present. One tester said he'd give them to a nurse, another said he wouldn't give them to anyone. However, one tester said he'd 'whip these choccies out if the Queen came round'. Each to their own...
As for the Dairy Box, views were fairly mixed as to whether they tasted cheap or expensive, but the majority of testers thought they were in the mid to low price range. The price testers were prepared to pay per chocolate varied from 0p (yes, zero) to 35p. Again, giving them to a loved one wasn't a popular idea. Instead, testers said they'd give them to their enemy/gran/mum/the crossing lady(?).
The conclusion
So overall, if you're looking for a box of Valentine's Day chocolates for your loved one and you're little short of cash, you don't need to worry. Because if the results of this test are anything to go back, cheap chocolates taste best!
Of course, everyone has their own individual tastes and preferences, so the most popular chocolates here won't necessarily be the most popular for you or your loved one. And as I said before, this was by no means a very scientific test. But it should still show you that you don't have to spend a fortune this Valentine's Day to impress your loved one!
More: Seven ways to make money from Valentine's Day | The truth about supermarket deals
Be the first to comment
Do you want to comment on this article? You need to be signed in for this feature