Millions forced to pay bigger credit card bills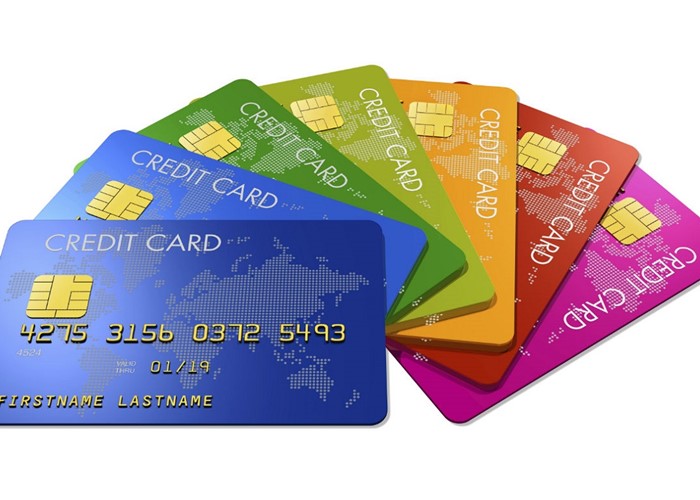 Watch out if you have a credit card with MBNA!
If you have an MBNA credit card, and you only make the minimum payments, you are in for a shock.
Specifically, a 'payment shock'. Because your bills are about to rise dramatically.
From 1 April, MBNA is going to increase the minimum amount you can pay off each month to 1% of debt on the card, on top of which any interest and charges will added.
This is no April Fools' joke for MBNA's five million customers. As the Guardian reported this week, it means someone with £2,500 of debt on their card, whose interest rate is a typical 16.9% APR, could see their monthly payments rise from £37 to £57. (You can check how your own bill is affected using MBNA's online calculator.)
This system of payments has already been in place for new customers since September 2009, but now it will apply to existing customers as well.
Good news or bad news for customers in debt?
Obviously being told at short notice to find extra money for a monthly bill will be a bitter blow for many customers in debt. The bigger the debt, the more you will have to find in extra cash each month.
But in the long term, it should save MBNA customers money as you will pay off your debt more quickly, meaning less to pay in interest.
It makes getting into debt on an MBNA card less affordable – which will hopefully discourage some borrowers from borrowing more than they can afford.
Of course, this lesson in prudence could well be too late for many. And in this economic climate, not everyone will be able to find the extra cash required.
If you find yourself struggling to deal with your debts, don't despair. Join our free Dealing with debt group to get help and advice from other lovemoney.com members, or take advantage of the free debt advice available.
Warning for anyone else making minimum payments
Even if you haven't got an MBNA credit card, this should come as a wake-up call. The fact is, your credit card company has the right to change its minimum payments system at any time – so if you regularly only pay off the minimum, you are vulnerable to sudden hikes in your payments.
It's also bad news for stoozers.
What's a stoozer?
Many of the cards MBNA issues are interest-free cards. For example, the MBNA Platinum 16 Month Visa card is one of the best cards on the market, offering 16 months' interest-free credit.
If your MBNA card is interest-free, making the minimum payments during the 0% period is an extremely savvy thing to do. As long as you pay off the balance in full before the interest-free period expires, your interest bill will remain at zero.
If you're applying for a balance transfer credit card, make sure you follow these top tips.
You could even choose to put the extra money that you would have allocated towards your credit card bill into a savings account and earn interest on your cash. This well-known practice is called stoozing and can net you a tidy sum.
For stoozers, of course, this move by MBNA is a terrible blow. It means more of your money will have to go allocated to your credit card bill each month, instead of your savings account. Boo hiss!
The best 0% cards
If you are only making minimum payments on your credit card, it's absolutely vital to get the best 0% card on the market. Why?
If you're in debt, switching your balance to a 0% card means that – instead of a large proportion of your monthly payment going towards interest and charges each month – 100% of your payment will actually pay off your debt. It can easily take 15 years or more to pay off a few thousand pounds of debt on a normal credit card charging 16% APR if you only make the minimum payments. If you use a 0% card you will out of debt much more quickly, as every penny you pay will reduce the size of your debt.
If you're a stoozer making the minimum payments and coming to the end of your current deal, now is a good time to switch. Barclaycard has just brought out the longest 0% balance transfer card we have ever seen here at lovemoney.com. Its 0% period lasts for a whopping 17 months.
Tell us about your MBNA experiences
We know that there are many lovemoney.com readers out there who simply hate MBNA because of the way it treats its customers. It has been criticised by the Office of Fair Trading and Which? in the past and we've heard awful tales about its customer service.
By increasing its minimum payments system, MBNA claims it is listening to its critics and acting more responsibly.
What do you think? We'd welcome your comments using the box below!
More: The EU is bumping up your credit card bill | The best reward credit cards
Be the first to comment
Do you want to comment on this article? You need to be signed in for this feature