M&S Italian Family Dine In meal deal: what's on offer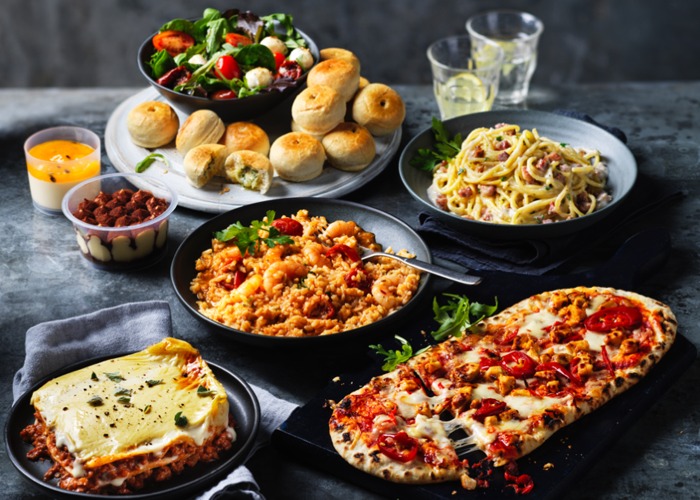 Marks and Spencer has launched a new Family Dine In meal deal that will set you back £15. Here's what you can get.
Marks & Spencer has launched a new Family Dine In deal, which will be available in store until 11 May.
According to M&S, this meal deal will change on a monthly basis and will run alongside its popular £10 Dine In deal.
This deal is more expensive than the £10 Dine In offer, but it does feed four people instead of two. Instead of a main, side and dessert, you'll get to choose four mains and four extra dishes, which includes starters, sides and desserts.
You can save up to £13 compared to buying the items separately, according to M&S.
Below is a complete list of what's on the menu, or you can take a look on this dedicated M&S page.
Ardent M&S fan? Take a look at our roundup of every M&S meal deal offer so you'll know what to keep an eye out for when you're next in store.
Mains:
'Nduja meatballs with pappardelle
Slow-cooked beef bolognese with tagliatelle
Lasagne al forno
Pancetta carbonara
King prawn risotto
Spinach and ricotta giant shells (V)
Ultra-thin mozzarella and basil pesto pizza (V)
Ultra-thin salami Firenze pizza
Ultra-thin spicy chicken arrabbiata pizza
Plant Kitchen lasagne (Ve)
Extra dishes:
Nocellara olives (V)
Mozzarella sticks (V)
Mozzarella and Santini tomato side salad (V)
Garlic doughballs (V)
Pantofola (V)
Sweet potato chips (Ve)
Tiramisu (V)
Gastropub mango and passionfruit panna cotta (V)
Triple chocolate sundae (V)
Millionaire shortbread cheesecake (V)
Not an M&S regular?
Head this way for our weekly round-up of the best supermarket deals from Aldi to Waitrose instead.
Want more stories like this? Head over to the loveMONEY homepage, follow us on Twitter or Facebook or sign up for our newsletter and let us send the news to you!
Be the first to comment
Do you want to comment on this article? You need to be signed in for this feature