M&S Family Dine In meal deal: what's on offer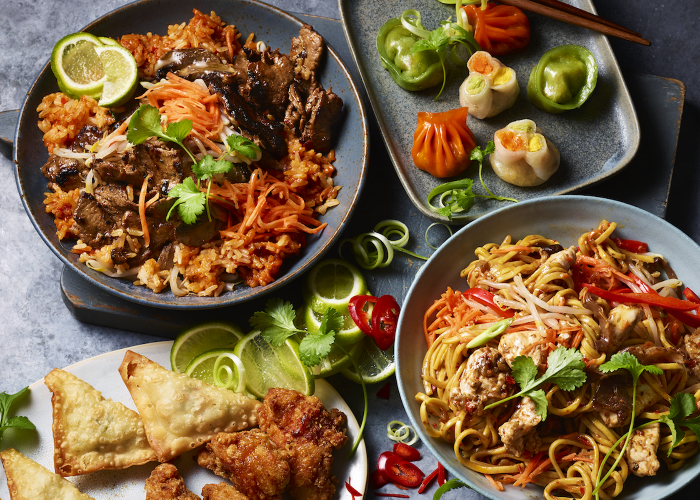 Marks & Spencer has launched its latest Family Dine In meal deal, but it costs £5 more than usual.
Marks & Spencer's latest Family meal deal has hit the shelves, but it costs a whopping £20 this time round - £5 more than usual.
Crucially, you can still only choose the same number of mains and sides as with the £15 menu.
So why the change?
I contacted M&S to check whether it had officially hiked the price of its popular meal deal for four, but a spokesperson told me it was just a temporary change owing to the increased choice on the menu.
So is the latest food offer, which will be available in stores until 31 May, worth going for?
Is the M&S meal deal good value?
The latest offering features an 'Asian-inspired' menu that we've listed in full below.
There is certainly more to choose from but, as we mentioned above, you still only get to choose two mains and four sides.
And as a result, there's no question the new meal deal doesn't offer the same value for money: M&S says you'll save up to £6 compared to buying the menu items separately, which is smaller than previous savings of around £10.
M&S meal deal for four: full menu
If you're still interested, below is a complete list of what's on the menu, or you can look at this dedicated M&S page.
Alternatively, you could look at our roundup of every M&S meal deal offer so you'll know what other meal deals to keep an eye out for when you're next in-store.
Mains:
Chicken katsu curry
Veggie Singapore noodles (Ve)
Firecracker chicken noodles
Miso mushroom rice bowl (Ve)
Beef rice bowl
Miso yaki chicken noodles
Yellow chicken curry
Yellow tofu curry (Ve)
Extra dishes:
Fragrant rice (Ve)
Tempura vegetable fritters (Ve)
Tiger prawn gyoza
Sweetcorn fritters (Ve)
Crispy chicken karaage
Bang bang noodle slaw (Ve)
Pow pow cauliflower (Ve)
Trio of dim sum (Ve)
Green Thai fish parcels
Crispy katsu parcels (Ve)
M&S loyalty scheme: is it any good?
Not an M&S regular?
Head this way for our weekly round-up of the best supermarket deals from Aldi to Waitrose instead.
Want more stories like this? Head over to the loveMONEY homepage, follow us on Twitter or Facebook or sign up for our newsletter and let us send the news to you!
Be the first to comment
Do you want to comment on this article? You need to be signed in for this feature