Tesco promotion: supermarket giving out iPhones and AirPods to Click & Collect shoppers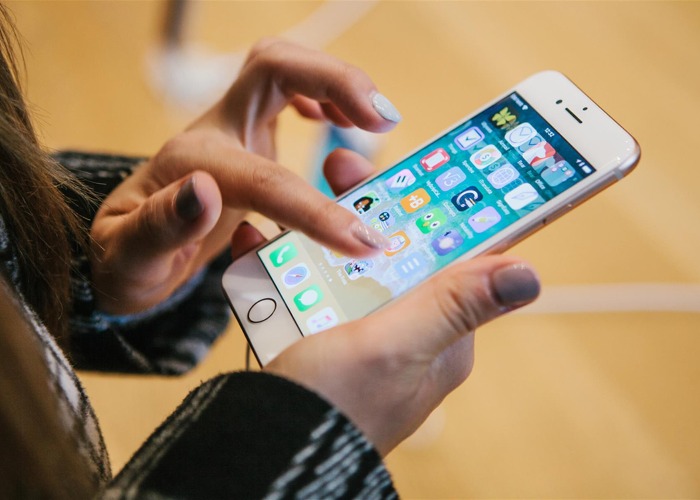 Tesco customers can benefit from a much more exciting sort of substitution in their shopping.
Click and collect services have proven incredibly popular over the last year, as shoppers have understandably opted against heading into supermarket stores as a result of the pandemic.
And now shoppers who pick up their groceries in this way from Tesco are in with the chance of getting far more than they expected, with the prospect of bagging some free electrical goods in addition to their fruit and veg.
Get 10% off Tesco purchases when you sign up to Quidco
A different kind of substitution
As someone who gets their shopping through Tesco's Click & Collect service, I know only too well how irritating it can be to see substitutions in your groceries.
If I've ordered a punnet of strawberries, it's because that is what I want, not a pot of blueberries or grapes.
But things are a little different with this new Tesco promotion, the 'Super Substitution'.
Rather than seeing the item you want replaced with something you possibly don't, the competition will instead mean that specific items are replaced by some high-end electronics.
Here are the possible substitutions through the promotion, and how many are available:
| | | |
| --- | --- | --- |
| Item | Substitution | Number available |
| Tesco branded multipack of apples | Apple iPhone SE 64GB | Five |
| Tesco branded laundry tablets | Samsung Galaxy Tab 7 | Eight |
| Tesco branded freshly baked bread rolls | Motorola E7 | Four |
| Pampers Active Fit nappies | Samsung Galaxy Fit 2 | Eight |
| Galaxy milk chocolate bar | Samsung Galaxy S21 128GB | 18 |
| Pack of gnocchi | Nokia 3.4 | Four |
| Tesco branded frozen cod | Apple Airpods with charging case | Eight |
| Galaxy chocolate drink | Samsung Galaxy Watch 3 | Eight |
| Pack of Mini Cheddars | Apple iPhone 12 Mini 64GB | Five |
| Cotton buds | Samsung Galaxy Buds Live | 12 |
Now clearly, there are some lovely gags in there, but those prizes are nothing to be sniffed at.
I love a Granny Smith apple, but would gladly swap a pack of them for an Apple iPhone. Similarly trading some cotton buds for Galaxy Buds is a nice prospect.
These are some seriously pricy prizes too. Those mobile phone handsets can set you back as much as £400 a pop ‒ not bad as a prize just for carrying out your regular shopping.
Who is eligible?
The promotion ‒ which is being held by Tesco and Tesco Mobile ‒ will run until 18 April, but the big downer really is the fact that it is available at so few stores.
Indeed, there are just six qualifying stores:
Glasgow Silverburn Extra;
Twickenham Extra;
Stretford Extra;
Swansea Cadle Extra;
Portsmouth Extra;
Dudley Extra.
In other words, to be in with a chance of winning, you'll need to pick up a click and collect order from one of these stores within the competition period. Great news if you happen to live locally, not so good if you have a different local store.
Anyone who makes a qualifying purchase will be entered into a prize draw and chosen at random. If you happen to be a big winner, then you'll be presented with your prize alongside your regular shopping.
Get 10% off Tesco purchases when you sign up to Quidco
*This article contains affiliate links, which means we may receive a commission on any sales of products or services we write about. This article was written completely independently.
Be the first to comment
Do you want to comment on this article? You need to be signed in for this feature