Carercard review: prepaid card that helps cared-for loved ones manage their money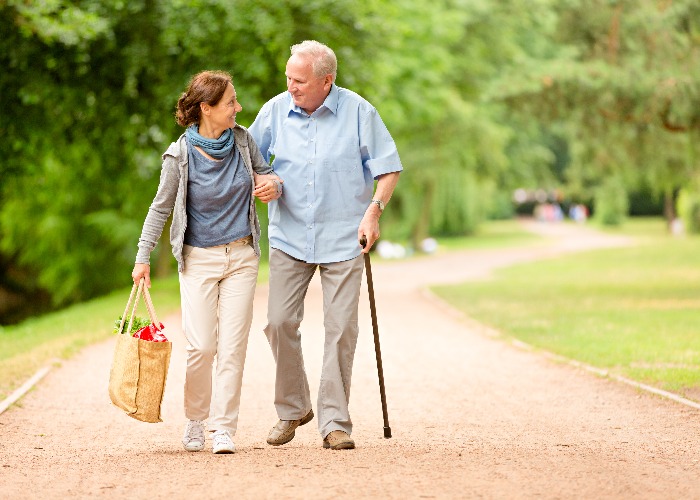 The days of having to hand over cash to a live-in carer are over.
It's no secret that the UK has an ageing demographic, and one of the knock-on effects of that is a greater need for care facilities.
As a result, thousands of families up and down the country are having to have difficult conversations about how to go about caring for elderly loved ones.
For some, moving into a specialist care facility will be the answer, while for others some form of live-in care is the best bet.
And for this latter group, there are important considerations over the handling of day-to-day money.
After all, just because you are older and infirm, it doesn't mean that you suddenly no longer need to shop.
In the past, this has largely been handled with cash, with the cared-for person ‒ or their family ‒ having to hand money over to their carer to purchase those items they need.
There's a lot of trust involved there, and unfortunately, there have been times when things have gone wrong, leaving already vulnerable people out of pocket.
And it was with this issue in mind that the Carercard was launched last year (click here to apply).
How does Carercard work?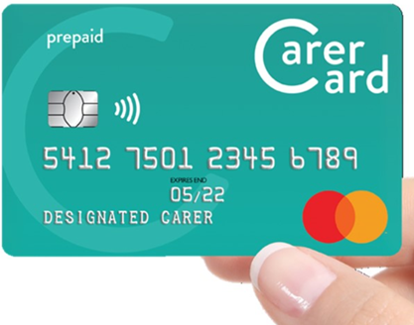 When you apply, you'll get a named card as the applicant, for checking the account balance and transactions on the Carercard online portal.
You can also, if appropriate, request a named card for the person doing the shopping.
The 'Designated Carer' card can be used by any carer, nanny or support person, with the permission of the account holder, providing much-needed flexibility in care, when circumstances can change regularly.
The Carercard is a prepaid card, rather than a debit card, and that's an important distinction.
As the name suggests, with a prepaid card you can only spend money that has already been loaded onto the card.
In other words, you can only spend the cash at your disposal ‒ you can't get carried away and end up spending more than you have.
Money is loaded onto the card through a bank transfer, which can be carried out online or over the phone, but actually using the card is just like using a normal debit card.
You can pay at the till, over the phone or online in exactly the same way, so long as the retailer accepts Mastercard.
Withdrawing money with Carercard
There may be times when paying with a card isn't possible, and you need the cash instead.
You can make withdrawals with the Carercard, though it's worth noting that these aren't free.
It will cost you 80p inside the UK, and 1% (plus a fixed fee of £1.10) if you withdraw money overseas.
There's a daily limit of £200 and a monthly limit of £800 for cash withdrawals.
Because of those fees, it's generally a good idea to avoid making withdrawals if possible.
How much does Carercard cost?
Carercard works on a subscription model, so you'll need to pay a monthly fee of £7. This comes from the card balance.
You don't have to pay that subscription immediately though, with the first three months of use absolutely free.
Appeals beyond the elderly
The team behind Carercard say that there has been significant interest from other sorts of borrowers, demonstrating how adaptable the card really is.
For example, there have been sign-ups from families that employ nannies.
While the children being looked after may not have the same grocery shopping requirements, there will be occasions when money needs to be spent and a facility like the Carercard offers a simple way to do that in a trackable fashion without worrying about cash.
It has also attracted interest from the loved ones of people with learning disabilities.
They want their relative to have a certain degree of independence but don't want to leave them open to being taken advantage of, as is all too easy if they are relying on physical cash.
If you're interested, you can sign up for your card here.
The pros and cons of the Carercard
There's a lot to like about the Carercard in my view.
Relying on cash is problematic at the best of times, let alone in the middle of a pandemic when heading out to the bank on a regular basis to top up your cash kitty is an additional risk for already vulnerable people.
Keeping that spending on a card makes it much easier to budget and to keep track of precisely where the money is being spent.
There's flexibility too, given the card can be used almost anywhere.
It's not without some potential flaws to consider though. The cost is an obvious one. Yes, the first three months are free but at £7 a month after that, the fees are far from insignificant and should be carefully considered before signing up.
Similarly, given the nature of loading money onto the card and tracking the balances online, it does rely on the cared-for person's loved ones being tech-savvy.
But in the grand scheme of things, neither of these strike me as deal enders.
Supermarket alternatives
With so many people shielding and isolating due to the pandemic, many of us have had to rely on the kindness of others for sorting things like picking up our shopping.
As a result, some supermarkets have launched 'volunteer shopping cards', again to avoid having to hand over cash, and which could appeal to a similar audience as the Carercard.
In reality, rather than a card these volunteer cards often work rather like a voucher. With Asda for example your volunteer is emailed a print-out card which they can take with them to the store, and scan the barcode when paying.
You 'load' the volunteer card with money rather like a prepaid card, and can top it up over time in much the same way.
Co-op, Sainsburys, Tesco and Waitrose all offer some form of volunteer shopping card or eGift card which can be used by your volunteers too.
The obvious plus point to these sorts of shopping card is that there are no additional costs to worry about ‒ they only cost you as much as you put onto the card itself.
However, there's no question that they are far more limiting than something like the Carercard as they can only be used in the relevant supermarket.
That's fine if the grocery bill is the only expense you have to worry about, but if you have more costs to consider then a card that can be used in more places will hold more appeal.
Trusted person cards
Some banks also allow you to apply for a trusted person card, which can work as an alternative.
With Lloyds Bank, for example, the trusted person is provided with a debit card and PIN, which is linked to your bank account.
They can then use that card for shopping or to withdraw cash, with £100 weekly limits for both spending and withdrawals.
Similar arrangements are in place with other members of the Lloyds Banking Group, like Halifax and Bank of Scotland.
Meanwhile, Royal Bank of Scotland (RBS) customers can make use of a companion card, which can be topped up by up to £100 every five days.
ATM withdrawals are limited to £50, and the card doesn't share a long number or PIN with the main account holder's card.
These cards are likely worth considering if you already bank with one of the participating brands, or if the limitations on how much can be spent or withdrawn with the card won't affect you.
Be the first to comment
Do you want to comment on this article? You need to be signed in for this feature