5 things your landlord won't tell you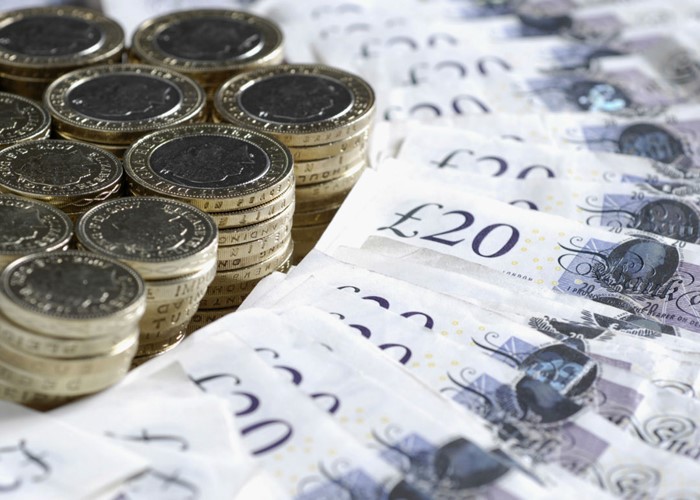 Don't rely on your landlord to tell you about these!
If you rent your home, there's an awful lot you need to know. However, you shouldn't expect your landlord to be the one to tell you – here's 5 things they are unlikely to tell you about.
#1 They are raking it in!
I wouldn't say that landlords have been the winners of the credit crunch, as many face serious difficulties in accessing new mortgage funding, but right now plenty of landlords are sitting in a great position.
According to the Royal Institution of Chartered Surveyors, in the three months ending in October, rent rose at its fastest level in three years. This is due to a combination of record high demand, as those who would like to buy are unable to due to house prices and the restricted mortgage market, coupled with the low supply of rental properties.
As a result, in the words of RICS, the rental market is "buoyant", with properties being taken up very quickly, and landlords suffering very few void periods.
Life for landlords is pretty good. And that means that the first chance they get to increase your rent, they probably will. So get budgeting.
#2 Your rights
As a tenant, you have plenty of rights. Indeed, according to some landlords, you actually have too many!
However, don't expect your landlord to be the one telling you where you stand on various issues – it's down to you to find our your tenant rights for yourself.
Related blog post
Leon Hopkins writes:

Guest blogger Leon Hopkins explains why cuts to public spending present an opportunity for landlords.

Read this post
Your rights stretch from the fairly simple sounding, like being made aware of the name and address of your landlord, to more important things, like being given a reasonable period of notice if the landlord wants the agreement to end.
Have a read of the Tenancy Agreement Service website for a full run-down on your rights as a tenant.
#3 They don't know what they're doing!
One of the by-products of the financial difficulties of the past few years has been a sharp increase in the number of accidental landlords. These are people that have been unable to sell their property, and so have instead decided to rent it out until the market improves.
And the number of such landlords is growing all the time – according to the Association of Residential Letting Agents, more than a third of member branches reported a rise in the number of rental properties coming onto the market because they could not be sold during Q3.
The problem is that many of these accidental landlords aren't exactly au fait with their responsibilities as landlords, which can leave you on the receiving end of some seriously dodgy service.
You can get a good idea of what you should expect from a landlord on the DirectGov website. If your landlord isn't playing by the rules, then it's worth having a chat with a local Shelter adviser or Citizens Advice for guidance on how to report them.
#4 If they're any good
It's difficult to find out how good a landlord is at their job before you move into the property. Unless you or someone you know has rented from them before, it can seem like pot luck as to whether you get a great hands-on landlord who can't do enough for you, or a lazy landlord who'll look for every opportunity to avoid doing anything to improve the property (even if the boiler's packed in!). The fact that the rental sector is unregulated doesn't help in this regard.
Rob Powell hits the streets to get your views on five of the biggest property myths facing tenants.
The previous Government had the idea of a landlord register, where all landlords would have to ensure their properties met certain criteria and that they dealt fairly with tenants in order to remain on the list. Otherwise they would be struck off, in an attempt by the Government to get rid of the bad landlords that drag down the reputation of the private rented sector.
Such a register would have been great news for tenants, so it's a shame that the scheme has been ditched (to be fair landlords already have a forest of red-tape and legislation to work their way through). For now, you'll just have to rely on a Google search of your landlord!
#5 Your deposit is safe
Landlords are now legally required to place your deposit into a tenancy deposit protection scheme. This is to ensure they don't withhold your deposit for no good reason when you move out. Instead the scheme guarantees you'll get your deposit back, so long as you meet the terms of your agreement and don't damage the property.
Sadly, some landlords are ignoring their duties on this one. Back in September, Shelter published research on the most popular scams run by dodgy landlords, and one of the most common was a refusal to put tenants' deposits into these schemes.
Before you sign on the dotted line, be sure to ask the landlord which scheme they are going to be using, and when they plan to put your deposit into it. Decent landlords – and there are plenty of them – won't mind telling you where they are putting your money. But alarm bells should go off if they look befuddled at the mere mention of a deposit scheme!
Be the first to comment
Do you want to comment on this article? You need to be signed in for this feature