Minimum wage 2019: how much is it, will I get it and is it rising?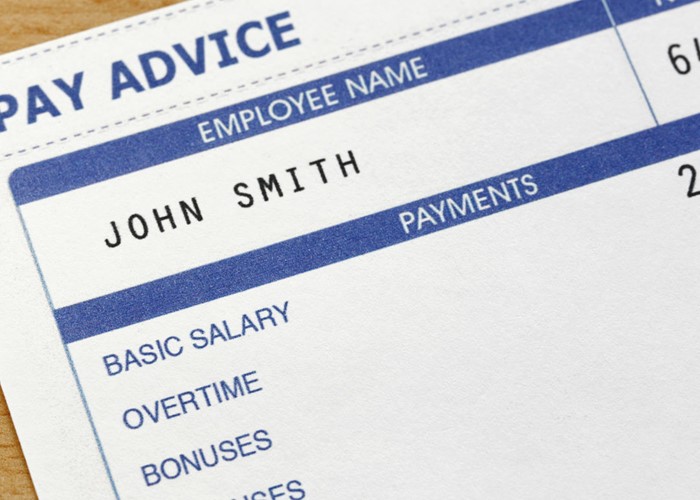 The National Minimum Wage and National Living Wage increase today. Are you better off?
"Biggest ever" pay rise
Today sees the National Living Wage and National Minimum Wage increase.
The National Living Wage is the legal minimum amount employees should be paid if they're over the age of 25 and not in the first year of their apprenticeship.
| | |
| --- | --- |
| Date | 25+ |
| Rate before 1 April 2019 | £7.83 |
| Rate after 1 April 2019 | £8.21 |
The Government claims this year's rise is the "biggest ever" since the National Living Wage was introduced in 2015 and will benefit 2.1 million people.
The rise of the National Living Wage to £8.21 an hour represents a rise of 4.9%: higher than inflation, the State Pension and interest rates on savings accounts.
The Government says that full-time workers over-25 will receive an additional £690 over the next 12 months. It is aiming for a National Living Wage of £9 an hour by 2020.
Some have criticised the Government for not going far enough.
Katherine Chapman, director of the Living Wage Foundation has warned that "around 6 million workers still earn less than the real Living Wage and struggle to keep their heads above water. Many are unable to afford even the basics like decent family meals, or a warm and safe home."
The Living Wage Foundation campaigns for a higher 'living wage', which takes into account high London costs (see below).
If you're benefitting from the rise, take a look at our article on what to do with a pay rise. We've brought together three financial experts to explain how to clear debts, increase savings and set yourself up for the future.
Give yourself a payrise, by cutting your energy bills. Compare options and switch with loveMONEY.
What about the National Minimum Wage?
Under 25s and apprentices are entitled to the National Minimum Wage, which has also risen.
Here's what you should be getting paid per hour:
| | | | | |
| --- | --- | --- | --- | --- |
| Date | 21-24 | 18-20 | Under 20 | Apprentice* |
| Rate before 1 April 2019 | £7.38 | £5.90 | £4.20 | £3.70 |
| Rate after 1 April 2019 | £7.70 | £6.15 | £4.35 | £3.90 |
*Applies to apprentices who are under 19 or in their first year
Who is entitled to the National Living Wage and National Minimum Wage?
Workers that are at least school leaving age are entitled to get the National Minimum Wage and those that are 25 or over get the National Living Wage.
Workers are also entitled to the minimum wage if they're:
part-time;
casual labourers, for example someone hired for one day;
agency workers;
workers and homeworkers paid by the number of items they make;
apprentices;
trainees, workers on probation;
disabled workers;
agricultural workers;
foreign workers;
seafarers;
offshore workers.
Though many workers benefit from the legal wage, a few exceptions come into it. The National Living Wage and the National Minimum Wage don't apply to:
self-employed people running their own business;
company directors;
volunteers or voluntary workers;
workers on a Government employment programme, such as the Work Programme;
members of the armed forces;
family members of the employer living in the employer's home;
non-family members living in the employer's home who share in the work and leisure activities, are treated as one of the family and aren't charged for meals or accommodation, for example au pairs;
workers younger than school leaving age (usually 16);
higher and further education students on a work placement up to one year;
workers on Government pre-apprenticeships schemes;
people on the following European Union programmes: Leonardo da Vinci, Youth in Action, Erasmus+, Comenius;
people working on a Jobcentre Plus Work trial for 6 weeks;
share fishermen;
prisoners;
people living and working in a religious community.
You also won't get the National Minimum Wage or National Living Wage if you're:
a student doing work experience as part of a higher or further education course;
of compulsory school age;
a volunteer or doing voluntary work;
on a Government or European programme;
work shadowing.
If you're in any doubt, ring up the ACAS helpline on 0300 123 1100 or visit the Government website.
Get a current account with a fee-free overdraft: compare options with loveMONEY
I don't know if I'm being paid enough
Don't know if you're being paid properly? Use the Government's calculator to find out.
Remember to factor in expenses related to your job. Tips don't count towards the National Living Wage, nor does uniform, safety gear and journeys taken between assignments. They shouldn't be deducted from your wage.
If you're not being paid properly it's time to speak to your manager as you're owed backpay. You can get help if you're not confident speaking to your manager by giving the ACAS helpline a call. It offers confidential advice and support.
Failing that, you can ask your employer to send your payment records by letter and take someone with you to make copies of the records. If your employer still refuses to pay, take your complaint to HMRC.
I'm an employer
As an employer, it's crucial that you pay your staff properly.
If you don't pay someone the legal wage, you owe them back payments. Use the National Minimum Wage and National Living Wage calculator to work out the arrears.
HMRC officers can check at any time and ask to see payment records. It can also investigate if an employee complains. As well as paying arrears, you'll be charged a fine and you might be named by the Government.
What's the difference between the National Living Wage and the Living Wage?
This one's a tad confusing. The National Living Wage is the pay that employees are legally entitled to while the Living Wage (sometimes called 'Real Living Wage') is a voluntary rate set out by the Living Wage Foundation.
It's calculated every year by the Centre for Research in Social Policy at Loughborough University and the Greater London Authority in London.
At the moment, the Living Wage is £10.55 in London and £9 in the rest of the UK. Around 4,700 employers in the UK choose to pay this wage.
Get a current account with a fee-free overdraft: compare options with loveMONEY
Be the first to comment
Do you want to comment on this article? You need to be signed in for this feature