Join the myWaitrose loyalty scheme
Waitrose revamped its loyalty scheme earlier this year to make it a bit more personal.
Members receive personalised offers and discounts on a weekly and monthly basis.
The rewards offered through the scheme are split into personalised offers and exclusive savings.
The personal offers is calculated based on shopping habits ‒ you'll have a bigger range of deals from as you shop more.
Vouchers for these deals are available for you to redeem each week through the MyWaitrose online hub, the app or in store.
As for the savings portion of the programme, loyalty members will get access to discounts on food counters.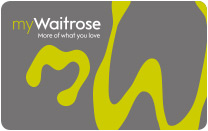 Members will continue to receive certain benefits that are already on offer through the scheme, such as free copies of various Waitrose magazines, discounts on dry cleaning and cookery courses.
However, other freebies are being ditched. For example, members can no longer get a free hot drink or newspaper.
Earn cashback
The CheckoutSmart app has exclusive offers on products that can be used with the major supermarkets, including Waitrose.
You just need to shop for the item and upload a picture of your receipt to the app to get cashback.
Other offers allow you to earn a cash reward for shopping for certain items.
Shop the 'essential Waitrose' range
Like other supermarkets, Waitrose offers different ranges at varying price points.
Waitrose No. 1 is the most premium line of products, while essential Waitrose – which has been around since 2009 – is the store's cheapest range.
Although many have poked fun at whether items such as the gooseberry fruit fool or limoncello desserts can really be classed as 'essential', the budget range is hugely popular and now boasts more than 1,500 items to pick from.
In some cases, Waitrose essential products are actually much better value than equivalent items in typically cheaper supermarkets, such as Morrisons and Asda.
Try downshifting to essential Waitrose to see if you can save. Check the food critic Martin Isark's Supermarket Own Brand Guide to see how the range measures up on taste.
Browse offers and yellow-sticker items
Waitrose has a wide range of deals to choose from online and in-store across its ranges.
We do a weekly roundup of the best deals and discounts across all supermarkets, including Waitrose, which you can read here.
To save even more money, try to figure out what time of day your local Waitrose starts marking items with yellow stickers. Generally, the later you shop, the better your chance of snapping up a bargain.
Have a look at our list of supermarket discount times to find out when you've got the best chance of finding a good deal.
Take advantage of first-time offers
Sadly, Waitrose has paused its voucher codes at the time of writing, but they're still worth looking out for, as in the past, new customers have been able to get £30 off their first three shops.
Before this offer ended, Waitrose offered more generous ones such as £100 off your first five online grocery orders.
Save on delivery
Waitrose no longer offers free delivery but Click & Collect is free for orders of at least £40.
If you shop at John Lewis, you can save on online delivery charges by picking up items from your local Waitrose store.
Click & Collect is free to your chosen Waitrose store on orders over £30 or it costs £2 if you spend less.
Alternatively, you can pick up John Lewis packages at some Co-op branches, Booths stores or even some Shell stations.