Make free money: how to use cashback sites, cashback credit cards, cashback mortgages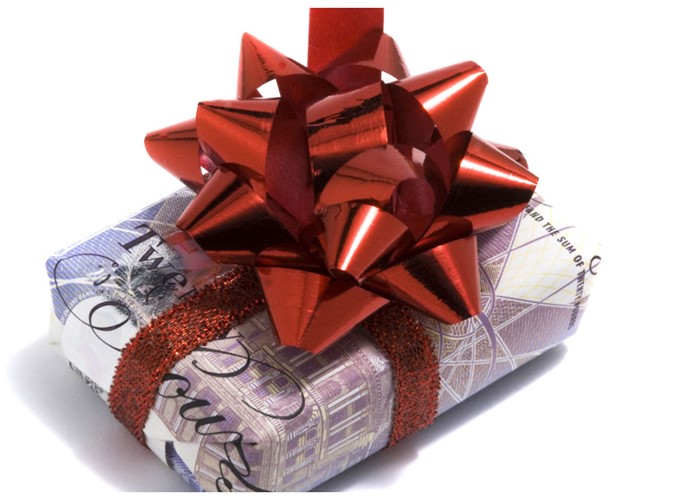 From cashback sites like TopCashback and Quidco to credit cards, mortgages and back accounts, we pick out the many ways to make some easy free money.
Cashback credit cards
As the name suggests, a cashback credit card pays you back a percentage of the money you spend in cold, hard cash.
Perhaps the best fee-free cashback credit card is the American Express Platinum Cashback Everyday credit card. It pays a whopping 5% cashback in the first three months (capped at £100), followed by tiered rates of up to 1.25%, depending on how much you spend.
Alternatively, for an annual fee of £25, you could get the even better American Express Platinum Cashback credit card. This also pays 5% cashback in the first three months (though with a higher cap of £125), then a flat rate of 1.25%. What's more, in your anniversary month with the card that rate doubles to 2.5%!
If you are a regular driver, then you might prefer the FuelSave credit card from AA. It pays a less than spectacular 0.5% cashback on your general spending, but a whopping 4% cashback on fuel if your total card spend for the month is above £500. What's more you get a year's free breakdown cover, and a free MOT every year in which you hold the card. It will cost you £42 a year though.
Cashback credit cards are only really an option for people who clear their entire balance every month. Otherwise the interest you'll be charged will soon erode the value of the cashback.
To get the most out of your cashback cards, put all of your usual monthly spend on the card. That doesn't mean spend more than usual though!
For more, check out The best cashback credit cards.
Cashback mortgages
Buying a house is the most expensive thing most of us will ever do. A number of lenders now offer cashback when you take out a mortgage with them, to help you cover the cost of moving into and decorating your new home.
While that may seem a big selling point, be sure to do your sums. Generally mortgages that come with cashback will actually cost you more than rival loans, even once you've factored in the cashback.
Take a closer look at the best mortgages available today with the loveMONEY mortgage centre.
Bank account cashback
A couple of bank accounts now pay you cashback based on your direct debits.
The Santander 123 current account pays 1% cashback on water bills, Council Tax bills and Santander mortgage repayments. Then you get 2% cashback on gas and electricity bills and 3% on your mobile, home phone, broadband and TV bills.
On top of that the account pays up to 3% interest depending on your balance, though there is a £2 monthly fee (rising to £5 a month in January).
Even better is the NatWest Reward Account, which pays a flat rate of 3% cashback on essentially the same range of household bills. You will have to hand over a £3 monthly fee though.
A slightly different model is used by the Barclays Blue Rewards Bank Account. You get £7 a month for banking with Barclays, though there's a £3 monthly fee. You then get a further £3 if you have home insurance with Barclays, and another £5 if you have a Barclays mortgage. And you can get cashback when you shop with various partners too, including Boots and Expedia.
And then there's the Halifax Reward Account. So long as you pay in £750 a month, have two direct debits and don't go into your overdraft then you'll get a £5 monthly cashback payment. So even if you spend almost all of your balance every month, you could finish the year with an easy £60.
Bank cashback bribes
Just switching your bank account could pocket you some serious cashback too.
For example Halifax and First Direct hand over £100 when you switch to their accounts. In fact First Direct is so confident that you'll love its 1st Account that you'll get another £100 if you choose to leave within a year.
Cashback websites
When you shop online, you should ALWAYS go via a cashback website like Quidco or TopCashback. You'll then get a percentage of the money you spend back in cashback.
Here's how it works. Let's say you know that you want to buy something from Marks & Spencer. Go to your chosen cashback website, and search for M&S. If the cashback site has a relationship with them, you'll be able to click a tracked link which will take you over to the M&S website. Now just shop as normal. The money you spend will be tracked, and you'll get a percentage back.
Quidco and TopCashback are the two biggest cashback websites, and each have two tiers of membership: a free tier, or one costing £5.
The fee-charging level with TopCashback means you get slightly more cashback and additional exclusive deals, while at Quidco premium membership gives you access to live chat support, faster cashback and the option to be paid in Amazon gift vouchers (pocketing an extra 2% return).
Be the first to comment
Do you want to comment on this article? You need to be signed in for this feature