Nissan, Tesla, Land Rover, BMW: calls for cars with persistent issues to be recalled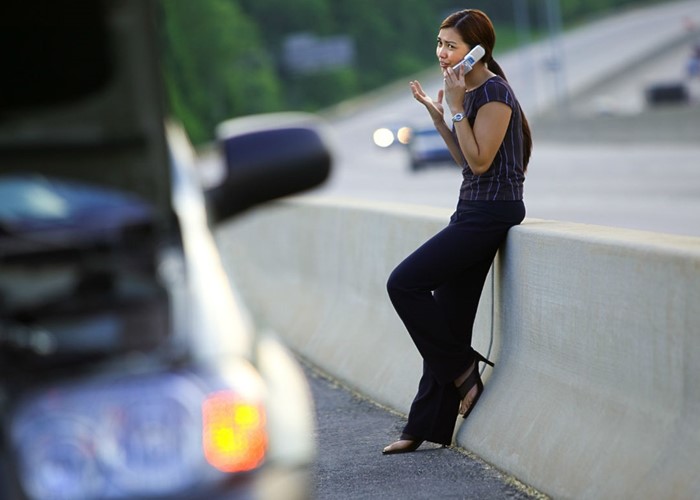 Consumer champion Which? has accused certain manufacturers of "blatant disregard" for suffering drivers.
Almost every car develops the odd issue over time.
It's inevitable, and something that drivers expect.
But if a lot of motorists report that certain models keep on developing specific problems, then questions have to be asked about whether this is evidence of flaws with the manufacturing process.
A new study by consumer champion Which? has suggested that some of the nation's most popular cars suffer from prolific failures, and has gone so far as to call for these motors to be recalled entirely, arguing they indicate "serious production issues".
Which? carries out an annual survey of drivers, to get an insight into their experiences with different cars, and importantly how often they have found themselves having to go to the garage in order to get something repaired.
And it has found that certain cars seem to have the same issues cropping up, time and time again.
Oh, not again
The Nissan Qashqai for example had the highest breakdown rate for cars that were less than three years old.
What's more around one in five (21%) of owners of a model that was less than three years old had had to replace the battery within the last 12 months. This was also a common problem identified in last year's poll.
Another Nissan model, the Pulsar, also seems to suffer with battery issues on a regular basis, with more than a quarter (28%) with a vehicle aged between three and eight years old having battery problems.
According to Which, Pulsar drivers are five times more likely to see battery issues than drivers of other vehicles of the same age.
In more bad news for Nissan, the Juke was also flagged up as a repeat offender, though thankfully this time it wasn't down to the battery. Instead a fifth of drivers had problems with the fuel component system.
Looking beyond Nissan, the Tesla Model S ‒ far from a budget motor, with a list price of above £50,000 ‒ all too often has problems with its pop-out door handles.
Almost one in five (18%) of drivers reported this as an issue. As with the Qashqai, this is another case where the car's issue has been flagged up by Which? before.
Land Rover's issues stretch beyond a single model, according to Which? ‒ five of the seven models included in the survey had drivers report problems with the on-board computer software.This was most commonly an issue with drivers of the Velar (21%) and the Range Rover Sport (17%).
Finally, there's the BMW 5 Series.
More than a quarter (26%) of drivers with a 5 Series car which was between three and five years old had issues with the suspension, making them a massive FIVE TIMES more likely to have such problems than other drivers with a similarly-aged car.
This was another case where prior problems had been flagged up by Which?
Taking decisive action
Which? argues that the scale of these issues suggests the faults are widespread, and demonstrate a real weakness in how the vehicles have been built.
These issues aren't going to fix themselves either, which is why Which? has called for each of these vehicles to be recalled entirely, arguing that failing to do so shows a "blatant disregard" for drivers, leaving them facing large repair bills should the car come out of its warranty period.
While none of the manufacturers have said they will take this step, Nissan has at least said it is acting on its battery problems by replacing its battery supplier.
It has also contacted around 35,000 Qashqai owners to offer them a free update.
Other manufacturers were dismissive of the study, with BMW for example suggesting its own analysis had suggested "nothing unusual" about the number of suspension claims for its motors.
Doing your homework
It's always important to do your research before buying a new car, so that you have an idea of what to expect ‒ and not just in terms of how comfy the ride is likely to be.
It may be the car of your dreams, at a great price, but if you know that you're likely to need a mechanic to put something right every couple of weeks it's unlikely to be a wise purchase.
Which is why surveys like this one from Which? are so important, as are reliability indices released by the likes of WarrantyWise and WhatCar? You can check out the latest data on the most and least reliable cars in this piece on loveMONEY.
Be the first to comment
Do you want to comment on this article? You need to be signed in for this feature