Over 75s TV Licence fee: costs, easiest ways to pay and who is exempt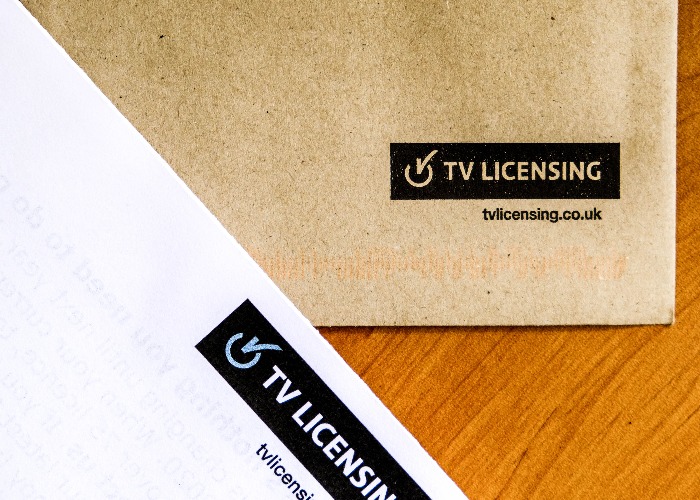 While over-75s will no longer be automatically entitled to a free TV Licence from August, there are many who won't have to pay the fee.
From August 2020, many over-75s will have to start paying for their annual TV Licence either online or by phone.
Millions of households are being informed that they'll need to pay the £157.50 fee for a colour licence or £57 fee for a black and white licence from then.
But not everyone of them will have to apply for a TV Licence: in fact, millions could be exempt due to a few exclusions, which we'll run through in detail below.
We'll also run through the easiest ways to pay your (or your parents) licence online or by phone if you have to set one up.
Why are free licences ending?
The over-75s have enjoyed free licences, provided by the Government, dating back to 2000.
But the Government decided to stop funding these licences for over 75s in 2015, and the BBC has decided it's a cost it it's no longer willing to bear.
The change was initially due to kick in back in June, but was postponed for a few months due to the Covid-19 pandemic.
However in the last licence fee settlement between the Government and the BBC, responsibility for the provision of these free licences was handed over to the broadcaster.
So if you need to start paying for a licence, what's the process? And are there any exceptions?
Deadline looming, but don't stress
According to TV Licensing, there's no need for over-75s to anything just yet.
Instead, the body will write to people in this age group to explain the situation, and importantly how they can go about purchasing a licence.
TV Licensing has been at pains to emphasise that the whole process will be "Covid-safe" meaning nobody will have to leave their home in order to arrange a new licence.
Instead the over-75s will be able to apply online, while it has upped the number of staff working at its call centres for anyone who prefer to do so by phone.
Can you avoid the TV Licence fee?
As we mentioned earlier, not all over-75s will have to stump up the cash for a TV Licence from August.
Do you claim Pension Credit?
If you or your partner receives Pension Credit, then you will still be eligible for a free licence, paid for the BBC.
What's more, it doesn't have to be the licence holder who is receiving the credit ‒ you just need to be a couple, living at the same address, to qualify.
You don't need to receive both parts of the Pension Credit ‒ either the Guarantee or Savings credit (or both) will do.
TV Licencing don't automatically know whether you receive this benefit however, so you will have to apply for your free licence.
You can download an application form from the TV Licensing website, though one will also be sent out to all over-75s anyway along with the letter informing them of changes to the licence regime.
You will need to prove that you are in receipt of this benefit though.
TV Licensing will need to see a photocopy of a document that demonstrates this ‒ for example, a letter from the Department for Work and Pensions or The Pension Service.
The document does not need to show the amount you are receiving, merely the fact that you are receiving Pension Credit at that address.
Alternatively you can send in a copy of your bank statement, showing the Pension Credit payment into your account, or even a Warm Home Discount letter.
Any evidence provided must be dated within the last 12 months however.
TV Licensing says hundreds of thousands of eligible people have yet to apply, so do your research to see if you're eligible. Want to learn more? Finance broadcaster Paul Lewis has put together a fairly hefty guide to Pension Credit and TV Licence exemption here.
Although licenses will run out on 31 July no-one needs do anything until they get a letter from TVLicensing. Beware scams. Never click on links or respond directly. Contact @tvlicensing separately on https://t.co/MG9Q3kJaEq or call 0800 232 1382 (that line is pretty rubbish).

— Paul Lewis (@paullewismoney) July 13, 2020
Do you live in the Channel Islands or Isle of Man?
At present, anyone over 75 living in these locations don't have to pay eiyther as they aren't included in the new TV Licence plans. Yet. This could change on short notice though, so keep an eye on your post box.
Do you avoid live TV?
Regardless of your age, anyone who doesn't watch or record live TV shows has no need to pay the fee. If you've not already done so, you need to inform them of this fact.
As always, the exact rules are a little convoluted. Here's the official wording from the TV Licensing site:
The law says you need to be covered by a TV Licence to:
watch or record programmes as they're being shown on TV, on any channel;
watch or stream programmes live on an online TV service (such as ITV Hub, All 4, YouTube, Amazon Prime Video, Now TV, Sky Go, etc.);
download or watch any BBC programmes on iPlayer.
Easiest and cheapest ways to pay your TV Licence
No matter your age, there are always a few different payment options when it comes to arranging your TV Licence.
If you pay all in one go, then the licence costs £157.50. However, you do have the option of breaking that payment, into smaller, more manageable chunks, though this may ultimately cost you more.
For example, you could go for a monthly or quarterly direct debit. On a monthly basis, you can pay for your first licence in six months at around £26.25, and then the next one in monthly instalments of around £13.12.
On the quarterly direct debit, you will make four payments each year, but each payment will include a £1.25 charge. As a result it will cost you £5 more overall.
Another option is to go for a payment card, which allows people to pay for their licence weekly and fortnightly, or on a monthly basis. You can then pay for your licence online, at any PayPoint (there are around 29,000 in the UK), over the phone or even by text.
This method allows you to switch how you pay for your licence at each point ‒ one week on a debit card, the next a credit card, for example.
How to pay: online or phone
There are various ways to contact TV Licensing. With staff shortages, paying online is probably the least painful option. You can learn more about applying for a new TV Licence here.
If you're looking it up separately, be sure to go direct to the GOV.UK or TV Licensing sites. Unscrupulous firms have created sites with similar-sounding names and urls that look official but end up charging you to carry out the process.
Want to ring them instead? Here are the numbers you need:
Payment card customers: Call 0300 555 0286;
Direct Debit or paying all in one go 0300 790 0368;
Further queries about changes to over 75 TV Licences: 0300 790 6117.
Finally, if you fancy emailing them to get the process started, you visit this online contact page and filling out the 'enter your question' box.
What happens if I don't pay?
It's worth remembering that failing to buy a TV licence, and then either watching live TV or iPlayer is a criminal offence.
As a result, if you are caught you risk prosecution and the issuing of a fine of up to £1,000, plus court costs.
Be the first to comment
Do you want to comment on this article? You need to be signed in for this feature