Pension advice: savers need to be nudged into making better decisions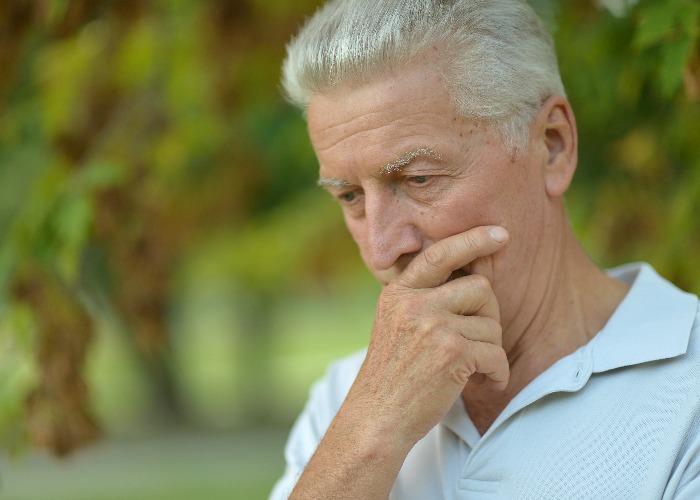 Too many people risk making huge mistakes with their pension savings by turning down meaningful help, says John Fitzsimons.
There's an interesting new trial underway aimed at getting more people to seek help with handling their pension pots before tapping into them.
It's being organised by the Money and Pensions Service (MaPS), a new organisation that brings together the work of the Money Advice Service, the Pensions Advisory Service and Pension Wise.
It'll involve three big name providers in Aviva, Hargreaves Lansdown and Legal & General, with two methods being tested.
One will see the provider offer to book a Pension Wise appointment for the saver when they try to access their pension savings for the first time or call to discuss their options.
The other method will see them being transferred over to MaPS in order to make a Pension Wise appointment.
In total, around 4,300 interactions with savers will be used for the trial, with the idea that it will help both the FCA and the Department for Work & Pensions establish what the best route is to encourage people to get a little guidance before making massive decisions about their pension savings.
Five things to consider before accessing your pension savings
Guidance, not advice
The Pension Wise service was set up around the same time as the pension freedoms were implemented, and is absolutely free.
The thinking is that when you are getting close to retirement, you make an appointment and have a chat with someone from the service, who can run through the various options open to you.
Importantly, this is just guidance and not advice.
In other words, while they will outline your options, they won't offer their own expertise on what you should be doing, leaving the decision-making entirely up to you.
According to MaPS, there were 167,000 Pension Wise appointments in 2018/19, having trebled since 2015/16 when it stood at just 61,000.
Nonetheless, it's still just a fraction of the people that such a service could help that are actually making use of Pension Wise.

Capital at risk
The pension freedoms haven't been all good
There were obviously plenty of benefits that came with the introduction of the pension freedoms.
It's difficult to argue with the simple premise of savers being given more control over how their pension pots are handled, rather than being bundled towards purchasing an annuity that might offer a pretty dismal return.
But there's no doubt that there have been a host of downsides to come from the freedoms too.
Look at the way pension scammers have thrived, sweet-talking people into blowing their money on a host of fraudulent or simply mis-sold 'investments', disappearing with the cash in the process.
And while we haven't seen older people blowing their entire pension pots on fast cars and expensive holidays ‒ as had been the big fear from critics of the freedoms ‒ there are still plenty of concerns over just how well informed savers are about the consequences of their decisions.
We need more of a helping hand
As Nathan Long, senior analyst at Hargreaves Lansdown, points out half of all "retirement decisions" involve savers cashing out their pots entirely.
There will be some circumstances where this isn't too concerning ‒ savers with multiple pots, for example, might withdraw all of the cash from the smallest one in a single go ‒ there are plenty of people that aren't in that position.
Even savers who aren't taking the whole lot out in one go are in danger of being a bit overconfident in how much they can afford to withdraw.
A recent study by financial data site Moneyfacts found that, while 70% of savers who take a regular income from their pensions are withdrawing 4% or more of the value of their fund each year, almost a third (30%) are taking out 8% or more each year.
A further 13% have spent the lot.
When it comes to later life, plenty of us underestimate how much we need to get by, and also how long we are likely to live.
As such, it's all too easy to run out of cash.
It's not all that surprising that Moneyfacts found that three times more people who didn't take advice had fully depleted their pension funds than those who did get advice.
It's one thing to pick your own mortgage, or which ISA to use.
But when it comes to ensuring you don't run out of cash and end your days penniless, savers need to make use of every bit of help open to them.
Be the first to comment
Do you want to comment on this article? You need to be signed in for this feature