As we've repeatedly pointed out, regulators don't always get it right.
Yet Britain's acronym army, from the FCA and CMA to Ofcom and Ofgem, is what stands between us and unscrupulous businesses and straight-up criminals.
And to give them credit where it's due, 2019 has already seen two pieces of regulation that have really helped consumers (with some caveats): a ban on pensions-related cold calling and Ofgem's Energy Price Cap.
Here are nine other rules coming into force this year that you should know about.
Better information about bank accounts
15 February – rules confirmed
Looking for a new bank account? There are plenty of awards and league tables out there – including one by the Government – but in February, you'll be able to get concrete data.
Current account providers will have to publish quarterly details on how long it takes them to open a current account and how long it takes to replace a debit card.
That's a good an opportunity as any to find a better bank (and even get paid for the privilege).
Compare bank accounts, interest rates and rewards here
Good riddance to extended warranties
22 February – rules confirmed
We've known for a while that extended warranties are a dad deal: goods are usually made to a high standard and you're covered by many statutory rights in case they do break.
This year firms will have to wait two days before trying to flog you an extended warranty on your new TV/fridge/car. According to the Financial Conduct Authority (FCA) "this will effectively ban firms from selling these warranties at the point of purchase."
This might seem like a small change, but it'll really help vulnerable consumers, particularly those using expensive 'rent-to-own' firms who were misled into buying pointless warranties.
No hiding place for slow broadband
1 March – rules confirmed
So much 'superfast' broadband is anything but: many customers got speeds of just half what was advertised.
If you buy a broadband contract after 1 March and the speed falls below a minimum guaranteed level – which you'll be told of at the point of sale – then you'll be able to exit your contract without a penalty, if the provider can't improve speeds within 30 calendar days.
Ofcom can't fix bad internet (blame the UK's ancient cable network) but at least you'll know what you're getting.
In April, a non-compulsory Ofcom initiative will also see BT, Sky, TalkTalk, Virgin Media and Zen Internet offer automatic compensation for slow repairs (£8 per day after two working days), missed appointments (£25 per appointment) and delayed installations (£5 per day).
Get faster broadband or the same speed for less money: compare broadband deals now.
Honesty from 'ambulance chasers'
1 April – rules confirmed
Claims management companies (CMCs) provide an important service to people who've been wronged. The problem is, so do official ombudsmen and, unlike the CMCs, they do it for free.
Companies will soon be regulated by the FCA, have to be transparent about fees and, crucially, they'll have to tell you upfront if there's a free scheme or ombudsman to resolve your dispute.
After years of PPI-misselling calls, it's high time these 'no-win-no-fee' companies were reigned in.
Sneaky landlord fees slashed
1 June – rules confirmed
Lettings fees is a simple term that covers a wide variety of unnecessarily and egregious costs landlords force renters to pay.
These fees, which average £400 according to Citizens Advice, are already illegal in Scotland and will soon be banned in England when the Tenant Fees Bill gets Royal Assent (which is generally a formality).
From June landlords will only be able to charge rent; a refundable deposit (capped at six weeks rent), refundable holding deposit (one week's rent), changes to tenancy requested by the tenant (£50), early termination by the tenant, defaults by the tenant and utilities and Council Tax, if included.
It's possible rogue landlords will still find their way around the rules, but at least tenants will have a clearer understanding of their rights.
Leave renting forever and buy your first home - here's our guide to how
A cap on costly credit
1 July – could be altered by ongoing consultation
Rent-to-own companies make money from charging very high prices to the poorest and most vulnerable consumers, who can't afford to buy items upfront.
They do this by disguising the costs as ongoing payments and extra hidden costs.
A two-seater sofa, for example, could end up costing £1,415 – despite being retailed at £290.
The FCA will cap the prices these firms can charge. The exact level of the cap has not yet been confirmed, although prices are still likely to remain high. A long-term solution would be more affordable ways for people with a poor credit history to borrow money.
If you're affected, here are some easy and free ways to improve your credit rating, to help you access more affordable credit
No more hanging on the phone
1 July – rules confirmed
Once your mobile contract ends, it's time to switch. Otherwise, you'll continue paying extra for a handset you already own, which, according to Citizens Advice is £22 wasted a month.
Switching is a fraught business, requiring a long and awkward conversation where a sales rep begs you to stay and you politely decline.
New Ofcom rules will mean you'll just have to text your provider to switch. You'll get a code, which you give to your new provider. They then must complete the switch at the end of one working day and your old provider won't be able to charge you any more. Easy!
Just don't switch from the proverbial frying pan to the fire – check out this list of the UK's best and worst mobile providers.
Online shopping to become safer
14 September – rules confirmed
Currently, a crook can go on an online shopping spree if they have your card and your address. Under the EU Payment Services Directives, that won't be enough anymore.
Essentially, most transactions over €30 will need two out of these three sources of verification: something you know (e.g. password), something you have (e.g. card/phone) and something you are (e.g. fingerprint).
With criminals already gaining access to Card Security Codes (CVV number), having extra verification should make online shopping safer if somewhat trickier.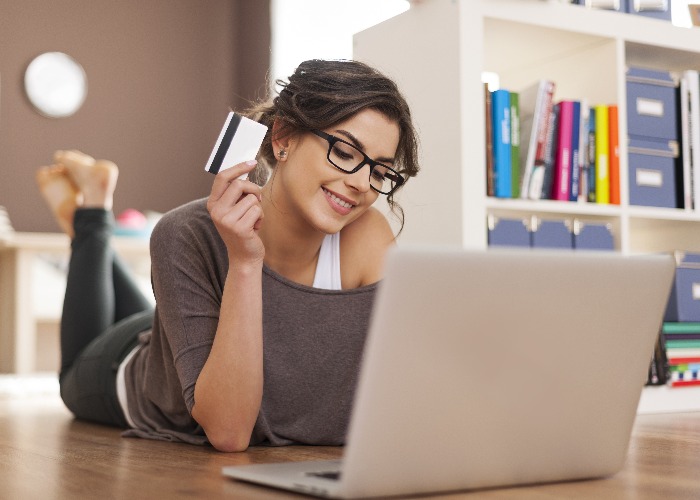 Overdrafts everyone can actually understand
Early December - could be altered by ongoing consultation
Overdrafts are incredibly confusing – some banks charge an interest rate, others a daily fee and there are all sorts of hidden charges.
These really add up, resulting in some overdrafts working out more expensive than payday loans, the cost of which has been capped.
Disappointingly, the FCA opted against capping the price of overdrafts but will make banks simplify their pricing. They'll be a single interest rate, with arranged and unarranged customers paying exactly the same rate.
The best overdraft is a free overdraft. and there are still a couple of bank accounts that offer these.
Compare bank accounts with free overdrafts here
loveMONEY's regulation wish list
Regulation can't stand still, for one simple reason: there will always be someone trying to rip you off.
At loveMONEY, we're often calling for new regulations to protect consumers.
They include an end to misleading interest rates on credit cards and loans; tougher punishments for those hosting scam advertising online and a ban on charging adult prices to kids.
What new regulations would you like to see introduced? Please add your suggestions to the comments below.
This article contains affiliate links, which means we may receive a commission on any sales of products or services we write about. This article was written completely independently