Mobile phone contracts: customers 'wasting hundreds by not switching'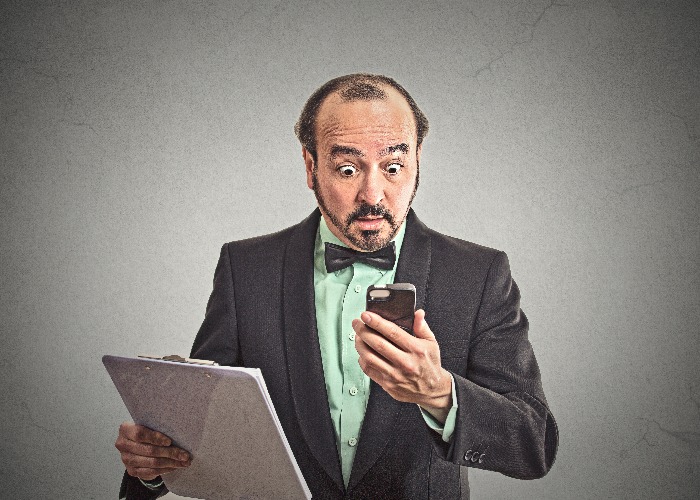 Not knowing this important date could leave you seriously out of pocket.
Do you switch as soon as your mobile phone contract comes to an end? If not, you could be wasting up to £240 a year.
Research by bill monitoring service Onedox shows that one in four mobile phone users are out of contract but still paying the same amount, which could be leaving them significantly poorer.
Once you reach the end of your contract, you've essentially paid off your phone and are now on a SIM-only plan - it's just a mightily expensive one.
In fact, Onedox estimates that around 60% of such customers could save £20 a month by switching to SIM-only.
Onedox co-founder David Sheridan, whose contract ended in December, said:
"If I had done nothing, my bills would have continued to be £40 a month even though by then, I had paid for the handset. Simply by calling up my network and telling them I wanted a SIM-only deal, I immediately reduced my monthly bill by £24 a month."
Find the right mobile phone deal for you
Where does my money go?
Initially, your monthly bill pays off the handset as well as your usual tariff. That means that when your contract expires, you technically own the phone.
After that, the cash that isn't going towards your tariff is essentially being wasted.
Stay on top of it
Be sure you know when your contract is up by putting a reminder in your calendar. From here you can upgrade or switch to SIM-only.
Another option is unlocking your phone. It's completely legal to unlock your phone once your contract is up and can be done by yourself or your network.
It'll give you the freedom to move over to a cheaper SIM-only deal on any network after your contract is up as well as using local SIM cards in your phone to save some cash while roaming abroad. Want a new handset altogether? It'll be easier to sell if it's unlocked, and you can put your earnings towards a new phone.
Of course there's the option of shopping around for better deals on another network. Compare deals at Recombu and find out which one is right for you.
More savvy money tips:
Nine shopping rip-offs you can avoid
Four ways to give yourself a pay rise
Be the first to comment
Do you want to comment on this article? You need to be signed in for this feature