My year of 'life admin': what I've learned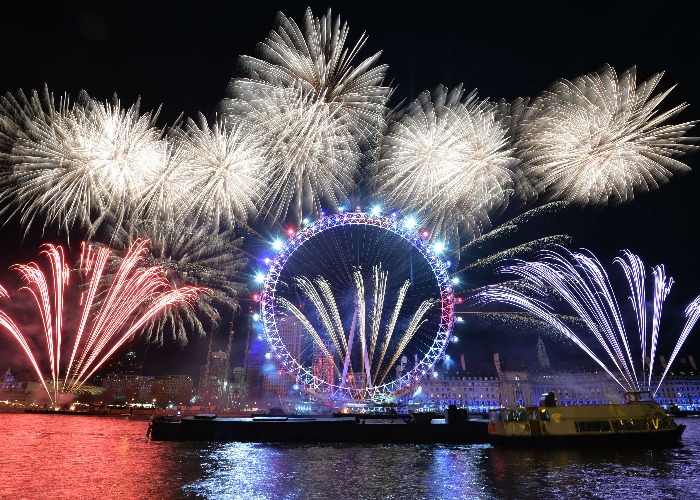 From switching banks, energy supplier and credit card providers to getting on the housing ladder, it's been a year of financial change – not all of it successful.
For me, 2018 has been the year of 'life admin'.
I don't mean that in a bad way (although it sounds terrible); it's just been 12 months in which I finally made a number of changes after years of procrastination.
Many of these I've already written about for loveMONEY: some decisions have saved me money, while others have landed me with a mountain of debt.
Hopefully, they provide some help or at least warnings of what not to do next year.
Switched bank
After a couple of years living in Australia, coming back to the UK early this year was a great chance to make some big changes.
First job: change bank, ditching the high street bank that I'd had since I was 16 for something more exotic.
I'll admit here that I mainly picked my new bank, first direct, because it then offered a hefty cash bonus. The Current Account Switching Service went smoothly but was still pretty stressful and I wouldn't want to do it every year.
That said, I've been really surprised by how good the customer service is at first direct. It's easy to be negative about banks – and I'm guilty of it – but there are great people and providers out there.
Compare bank accounts and switching bonuses on loveMONEY's comparison site
Got on the housing ladder
After years in fun but chaotic shared houses, this year I bought a place with a sibling.
With so many stories out there of 20-somethings who bought homes by scrimping, I think it's really important to be upfront here: I was only able to buy because of 1) very generous parents and 2) a very talented mortgage broker.
Despite having written about brokers for a few years, I was hugely impressed by our mortgage brokers (if only the solicitor he recommended was as good).
The broker managed to find a lender that was willing to lend at a below-average rate despite my being just weeks into a new job.
Plus, he was free, being paid commission by the lender. Using one seems a no-brainer to me.
If you want to get on the ladder, we've put together a complete guide for first-time buyers, which you can find here.
Found a new energy supplier
This is probably the easiest money I've saved all year.
When we moved into the new flat, we found we were on a temporary contract with a 'Big Six' supplier.
Using a comparison site, we were able to find a new challenger energy supplier for a much cheaper price, plus the electricity was 100% renewable.
The paperwork was done entirely online in a matter of minutes – no one came to our flat – and the new supplier took care of the whole thing over the space of a week.
Find a cheaper energy supplier using loveMONEY's switching service
Applied for two credit cards
I've long been a fan of rewards cards, because they combine my love of travel, and getting things for free.
My new card, the American Express Preferred Rewards Gold Card, had a big introductory offer if you met a minimum spend, but as I found, these spends can be tough to reach. For many, a cashback card could be a better option.
I also applied for a travel credit card and had the unpleasant, but all too common experience of being offered a much higher interest rate than that advertised. Unbelievably, just 51% of applicants have to receive the advertised rate.
Compare rewards and cashback credit cards on loveMONEY's comparison site
Trying to invest ethically
In my opinion, what you do with your money is as important as how you vote.
This year I tried to make both my Australian pension and my UK investments ethical, with mixed results.
I chose a sustainable fund from Vanguard, a well-respected and low-cost UK provider, but made the mistake of not checking their top ten holdings. Turns out I'm investing (and benefiting from) fossil fuels and alcohol.
Meanwhile, with my ethical pension, the unfortunate combination of a low balance and high charges could mean I could actually lose money in the long term – which is why it's worth consolidating your pensions into one.
I'm still a big believer in ethical investing and I'll continue writing about how to make it easier next year.
How have you saved money this year? Please add your successes and failures to the comments below (whilst taking care not to reveal too many personal details)
Be the first to comment
Do you want to comment on this article? You need to be signed in for this feature