Nationwide FlexDirect current account review: top account for serial switchers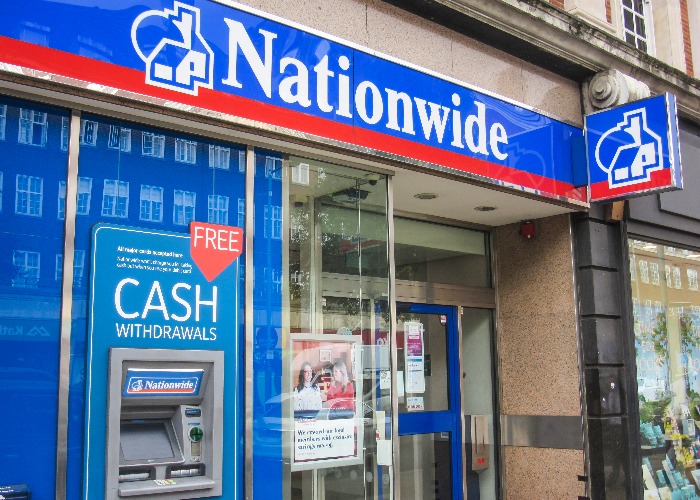 Nationwide is scrapping its 5% linked regular saver account, but if you head to a branch ASAP you could still grab one.
We've long been fans of Nationwide's FlexDirect current account.
That's because it offers an interest rate of 5% on balances in the account, and then another 5% on your savings in its linked Flex Regular Online Saver account.
Unfortunately, the FlexDirect account is about to get worse for savers.
That's because Nationwide is scrapping the linked 5% regular saver account for new and existing customers and its other savings accounts aren't much to shout about, with rates far below inflation.
If you aren't an existing customer but want to grab the rate before it's pulled, Nationwide has told us that it is still possible to apply for both a FlexDirect Account and get a Flex Regular Online Saver before the deadline.
The catch? You'll need to apply for the FlexDirect account online today (4 April) and then head into a branch before closing time on Friday (5 April) to get the linked saver account.
Alternatively, we're told you can apply for both accounts in-branch today (4 April) if you want to get it sorted in one go.
Before you do, read our detailed review of the account's pros and cons below to see if it's right for you. If not – or you simply don't live near a branch – then consider first direct's 1st Account, which has a linked 5% saver.
The online bank doesn't have branches but does get consistently good customer-service reviews and has a £100 switching bonus.
If you're an existing Nationwide FlexDirect customer who wants to take advantage, note that the same deadline applies. Make sure you get your application in before Friday evening.
Compare Nationwide and First Direct's current accounts here
What we like about the account
Signing up for the FlexDirect account means you'll be entitled to some extras beyond the 5% interest rate on your current account balance.
If you go overdrawn, there's the handy offer of a fee-free arranged overdraft.
Then there's the 'Flexclusives' – a range of financial deals that are only available to current account holders.
These include the Select credit card, with its offer of 0% interest on balance transfers (fee-free) and new purchases for 12 months, as well as a 3% personal loan.
There's also the Simply Rewards scheme, which will see you receive cashback offers based on your spending habits.
Finally, once you're a member, if you recommend it to a friend and they sign up, you'll each get £100.
View more current account in our comparison centre
What we don't like about the FlexDirect
While the account clearly has a lot going for it, it does fall short in a number of areas.
For starters, remember that 5% rate on balances? It's limited to the first £2,500 in your account (you get a big fat 0% on any balances above that).
Couples could boost this to £7,500 by applying for one each in their own name and then one joint account, but this obviously isn't a viable strategy for everyone.
Similarly, the linked Flexclusive regular saver account that's being pulled only allows you to save up to £250 a month and to get the 5% interest you'll need to lock your savings away for a year.
It's for this reason that we say it only forms a part of any savers' plans as you'll likely have to cascade your savings into a bunch of other top-paying accounts.
What's more, you have to pay in at least £1,000 a month per account to get the 5% rate on balances and it's only valid for one year, falling to a variable 1% after your first anniversary.
Similarly, the fee-free overdraft is a 12-month offer.
That's an awful lot of short-term perks.
Imagine if you will we were trying to convince your friend to open this account based on what you get after 12 months: 1% variable interest, a charge of 50p a day for any borrowings plus a few exclusive products.
Not much of a deal, is it?
View more current account in our comparison centre
One final note about the perks
Offering exclusive financial products is a good way to foster loyalty. Sadly, many of those exclusive offers can easily be beaten.
A joint balance transfer and new purchase card offering 12 months interest-free is well short of the top offers: for example, you can get 28 months with this HSBC Balance Transfer Card (1.4% fee).
Similarly, the 1.1% rate on its Flexclusive ISA is far below the best Cash ISA accounts out there.
Oh, and that exclusive personal loan rate of 3% is also more than you'll pay at the cheapest lenders
Verdict
We are huge fans of the perks on offer when you sign up for the FlexDirect account.
Market-leading rates for some of your savings, neat cashback perks and a better customer service record than many high street rivals.
However, we're left a little cold but some of the exclusive products you get access to, and after one year many of the best perks are simply taken away.
Which leads us neatly to the point we made in the headline: it's a hell of a product… for serial switchers.
You can apply for the FlexDirect account here if you're interested, or you can take a look at some of the rival offers in our current account comparison tables.
Be the first to comment
Do you want to comment on this article? You need to be signed in for this feature