"I suffered a burnout": how mental illness can affect your finances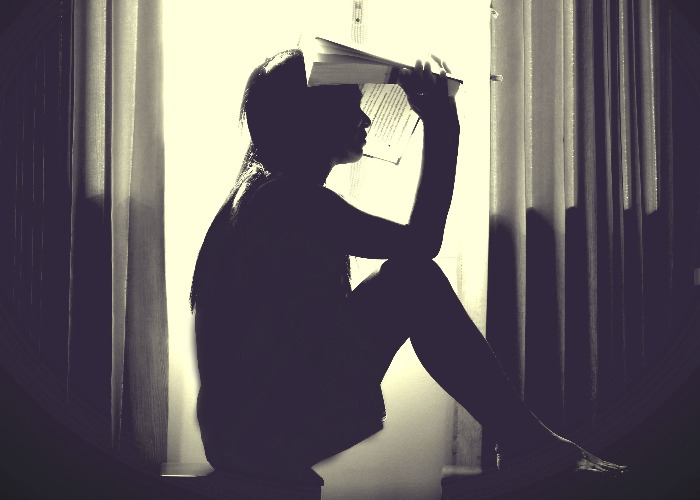 Diana Lee had been teaching happily for 30 years before an anxiety disorder ended her career and forced a change in direction.
Waking up on a Saturday morning, Diana knew something wasn't right.
"I was completely unable to do my normal things. I had the worst headache I think I'd ever had; I couldn't concentrate on anything and I was completely emotional. I just realised that something really, really big had taken place."
It had been a normal week at work for Diana, then 51, who was Director of Music at a prestigious school. She'd been teaching for almost 30 years by that point and hardly missed a day off work.
Yet that weekend, everything changed: "I suffered a burnout, for want of a better word."
Not just stress
One of the reasons we dismiss mental illness is because many of us already live and work with poor mental health – almost half of employees, according to charity Mind – except we dismiss it as 'stress'.
As a teacher, stress was a day-to-day part of Diana's job and she never thought of it as anything more serious.
"The hours had gradually increased, and the stress levels had gradually increased and you just think you're going to dig deeper because you've always done that and it's always worked – but suddenly it didn't work."
"I was developing panic attacks"
Going back into work the Monday after her burnout, Diana couldn't just bounce back, as she'd always done: "I couldn't last more than a couple of hours; I had to come home."
Her doctor recommended a couple of weeks off – she took two – but her health problems intensified.
"I had quite bad headaches, probably most days. I had real trouble remembering stuff: things that I had been teaching the week before, I had no recollection of having done things"
"I had periods of chronic insomnia, where I'd be coming to work having slept just a couple of hours, or in one case not having slept at all."
"I was developing panic attacks and it's then I started to think 'this isn't right'. I'd never had panic attacks before: I didn't know what they were to start with. It sounds ridiculous now, but I ignored those."
She entered group therapy during the school holidays but, just as she returned, her elderly father had a stroke, passing away a month later.
"Unfortunately, that was it: I had another burnout and I wasn't able to go back to work, Diana recalls. "There just wasn't any room for any more mental anguish."
Out of work
When you lose your job, you don't just lose your income, as Diana found.
"Your job kind of defines who you are. When you're meeting people at a party, the first thing they ask is 'so what do you do?'
"All of a sudden, I didn't have an answer to that question. It was the first time in my life I didn't know what direction I was heading in or who I even was, to be honest. It was really frightening."
Financially, she was on borrowed time: three months of full pay and three months of half pay from teaching wasn't enough to make ends meet.
"The finances had run right down, but I had some financial support from my mother, without which I'm not sure I'd be able to continue paying the mortgage."
Thankfully, she had taken out an income protection policy years before as recommended by a financial adviser.
Income protection pays a regular, ongoing income should you become unable to work.
Taking out an income protection policy doesn't mean you don't need a rainy-day fund, which covers you for the months that policies take to pay out:26 weeks, in Diana's case.
Her policy from Holloway Friendly Society covered around two-thirds of her teaching salary.
Diana needed to undergo a psychiatric assessment, where she was diagnosed with a general anxiety disorder, a long-term condition, rather than work-related stress.
Getting therapy was "life-changing", says Diana. "It helped me understand, for the first time really, who I actually am, what makes me tick, and why some of these things happened to me"
A change of direction
One year on, life is beginning to return to normal for Diana. She's working again, part-time, in a school administration office and is currently retraining to be a mental health counsellor.
"It's been a complete change in direction that's been really fulfilling and given back my sense of direction."
For Diana, counselling draws on what she loved about teaching, helping people, whilst drawing on her own experience of stress and its consequences.
It's a message she's keen to pass onto other busy professionals, suffering the same stress she went through.
"Don't ignore the warning signs and listen to what your body is trying to tell you…if I had my chance again I would listen to what my body was shouting and screaming at me to do."
If you're suffering from stress or mental illness, Time to Change has a list of free support you can get. If you want to learn more about income protection, you can read our guide. If you have landed in financial trouble, read more about where to get free debt help.
Be the first to comment
Do you want to comment on this article? You need to be signed in for this feature