Autism: costs, benefits available and more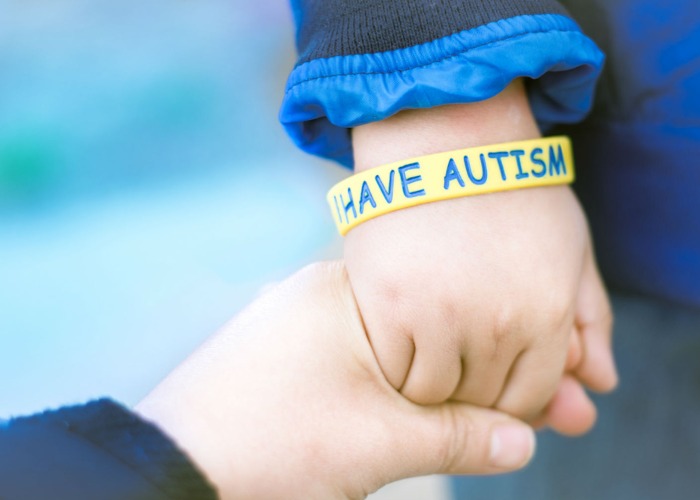 To mark World Autism Awareness Week, one mother talks about her son's condition and the impact it has had on her family's finances.
When Amy Wilson's now eight-year-old son Ronnie was born in 2009, he developed typically for a child his age until he was around two.
While he'd always had a quirk for lining up his toys in size order, it was a delay in his speech that eventually prompted his mother to suspect he may be autistic.
After a year of his parents relentlessly badgering education and medical professionals, Ronnie received a diagnosis of autism when he was 34 months old.
All the additional appointments with specialists and occupational therapists made it difficult for her to return to paid work, as she had originally planned.
She soon became an expert in hunting down the financial support available for parents in her position.
With World Autism Awareness Week taking place between 26 March and 2 April, she talks to us about her son's condition and the lessons it has taught her about money management.
LESSON ONE: Having a serious health condition is expensive
I'd probably always known this on some level, but don't think I truly appreciated the link between disability and financial hardship until my son's diagnosis.
For example, there's been a huge amount of research suggesting a gluten-free diet can help alleviate some of the symptoms for children with autism.
My husband and I will do anything to help our son, so decided to give this diet a try. Looking at my supermarket bill, gluten-free foods can cost around three times as much as other options, which can add around £100 a month to the cost of your shopping.
From speaking to other parents, you realise every health condition comes with extra expenses for the family. A couple of months ago I read a statistic that disabled people face costs of around £570 a month as a result of their conditions.
LESSON TWO: There are benefits out there you never knew about
Before we learned about Ronnie's condition, I had no idea about the range of help available to families in our position – I'd had no reason to.
As well as receiving Disability Living Allowance (DLA)* of £55.64 for our son, we were eligible for a reduction on our gas and electricity bills because someone in our household has a health condition. In our case, this discount was around £135 a year from British Gas.
All energy companies have different policies over how they treat customers with health conditions. It is always worth approaching your supplier to ask if it could help cut the cost of your bills.
If you have a child with a long-term health condition, you could qualify for Carer's Allowance of £62.70 per week, which also allows you to earn up to £120 through paid work.
Carer's Allowance: what it pays, who's eligible and how to claim
*The DLA has since been replaced by the Personal Independence Payment (PIP). Learn more about how that works here.
LESSON THREE: You can never be too assertive when it comes to helping your child
If you're waiting to hear back from a grant application or need additional information for a benefits claim, you're perfectly entitled to demand as much information as possible. If you're not on top of these things, it doesn't get done.
When you're applying for DLA, the sheer volume of paperwork can be overwhelming. There's no quick solution to get round this. I set aside time every week to make calls and bend the arm of anyone who doesn't get back to me.
Don't worry about appearing like a nervous mother. Medical professionals and social workers often respect your assertiveness.
LESSON FOUR: There are decent people who want to help
Since my son's diagnosis, I've received support from charities staffed by passionate individuals totally committed to helping people affected by disabilities.
My husband and I applied to the Family Fund charity, which offers grants to those with children affected by disabilities. We received a grant for holiday to Norfolk on a canal boat and a double pushchair strong enough to carry both Ronnie and my younger son.
Where to find financial support
If you or a child you care for is affected by a disability, there will be a number of organisations, which could help with your financial questions.
This is just a selection:
National Autistic Society;
Disability Grants;
Scope;
Family Fund.
Be the first to comment
Do you want to comment on this article? You need to be signed in for this feature