Interest rates: expert predictions and what it could mean for you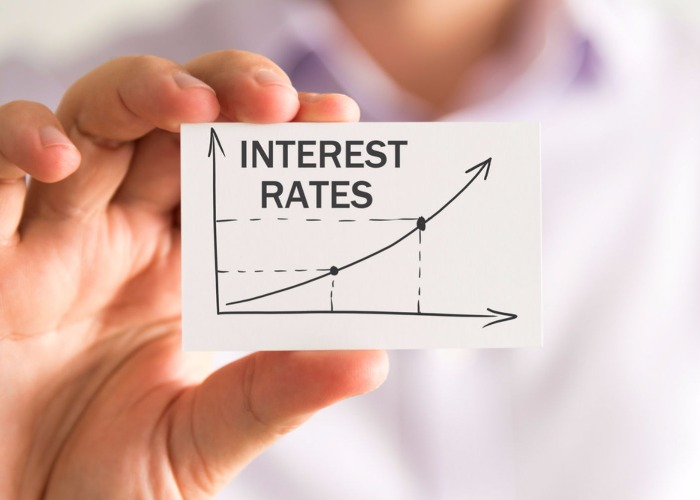 Ryan Bembridge looks at what the experts predict will happen to interest rates and what you can do to protect your finances.
Last week the Bank of England raised the Base Rate for the first time in over a decade, from 0.25% to 0.5%.
The Bank only cut the Base Rate from 0.5% after the shock Brexit vote in August 2016, so the clocks haven't been turned back that far. But could this mark a change of policy?
If initial signs are anything to go by, there won't be any immediate changes.
On the day of the increase the cautious mood was revealed in the Bank's minutes, a write-up of what was discussed by the Bank's rate setters, the Monetary Policy Committee (MPC).
"All members agree that any future increases in Bank Rate will be at a gradual pace and to a limited extent," the minutes read.
That was enough for the pound to drop by 1% against the US dollar, indicating that the markets don't expect another rate rise for a while.
Economists predict
Following these cautious words, two economists confirmed they expect the Base Rate to remain stable at 0.5% until well into next year.
Alan Clarke, UK and eurozone economist at Scotiabank, predicted the next rate rise to happen in May 2018.
Meanwhile Ruth Gregory, UK economist at Capital Economics, opted for a similar prediction of an increase in quarter two (between April and June) next year.
However, they disagree on what will happen afterwards.
Clarke expects the Base Rate to sit at 0.75% by this time next year, but Gregory thinks we'll see an acceleration of rate rises to leave it at 1.25% by November 2018.
Asked what the 'new normal' will be, she plumped for 2.5%, while Clarke went for 1.5%.
Still relatively low
Whoever turns out to be correct, signs are that interest rates will remain low in historic terms – at the turn of the millennium they were at 6% while they peaked at nearly 15% in 1989.
It's a sign of the times that Gregory's prediction seems optimistic.
"We agree with markets that there will be a pause before the next hike in interest rates, to allow time to evaluate the impact of this hike, and to see if the economy continues to hold up well," she said.
"Nonetheless, if we are right in thinking that economic growth will pick-up a bit next year, to above the MPC's estimate of the economy's 'speed limit', then the MPC would tighten policy more rapidly that markets expect."
Both of them reckon Brexit negotiations could slow things down further unless something improves.
Clarke said that "a car crash Brexit will hold back rate hikes", while Gregory is predicting two rate rises in 2019 "assuming the UK smoothly transitions to a favourable relationship with the EU beyond 2019".
Mortgage holders
Homeowners with a mortgage are already being urged by brokers to take out long-term fixes (by which they usually mean for five years) to be certain of what their rate will be.
Mortgage lenders will typically pass on the increase next month.
The effect of a 0.25% rate increase on a variable or tracker mortgage of £100,000 will typically see costs increase by £129, largemortgageloans.com stats show.
Clearly that's not monumental but it all adds up.
It's also worth noting that lenders like to hike their rates ahead of time, as a series of lenders increased their fixed and variable rates in October in what was a clear sign they were expecting a Base Rate rise.
While there's no need to panic and incur early repayment charges to take out a new product, if you're a mortgage holder coming to the end of your deal it makes sense to sort it out sooner rather than later.
Want to fix your mortgage now? Get a free, no obligation quote from loveMONEY
Savers
Those with savings will likely be frustrated by how slowly interest rates look to be creeping up in the next few years.
To make matters even worse, some banks aren't passing on the 0.25% rate increase fully or at all.
TSB is only upping savings rates by 0.15%, while Santander's 123 Current Account will stay at 1.5%.
Those that are passing on the 0.25% rise include Nationwide, Skipton Building Society and Yorkshire Building Society.
A number of other banks and building societies are reviewing their rates, so they're clearly thinking twice before passing on this already minor increase.
Rachell Springall of Moneyfacts summed up the situation: "The link between the bank Base Rate and savings has been severed for years, most recently thanks to Government lending initiatives, which has meant banks don't need savers' cash to fund their mortgage books as they used to."
Of course, the key thing for savers to remember is that, even if savings rates do start to climb, it might be necessary to switch accounts to take advantage.
That means checking what rates you're earning and moving your money if you can find a better deal.
While last week's Base Rate increase is a step in the right direction for many, it looks likely it will still be a frustrating time to be a saver for the foreseeable future.
Rates won't rise fast – and when they do there are question marks over whether the increases will be passed onto customers in full.
Be the first to comment
Do you want to comment on this article? You need to be signed in for this feature