Selling your home? Things to check before picking an estate agent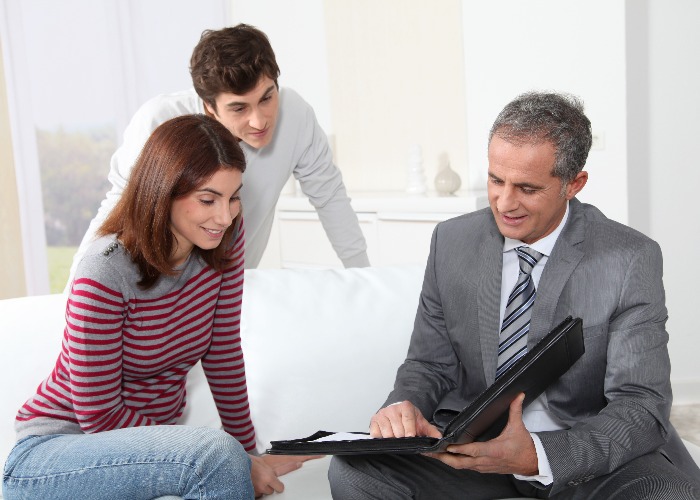 Paula Higgins, CEO of property advice website Homeowners Alliance, highlights five fine-print nasties to watch out for when selling your home.
Even those who have been through the home selling process a few times still get in a muddle over the jargon and loopholes put forward in their estate agents' contracts.
Shockingly a survey by EstateAgent4Me found 70% of sellers don't even give themselves a chance to get the best deal as they don't actually read their estate agent contracts!
If you're trusting someone to sell your biggest asset (and you're paying them thousands for the privilege) it's essential you know what you're signing up for.
We take a look at what to look out for and how best to work with your agent.
1. Negotiate that fee!
Before the contract is even drafted have a brutally honest conversation about the fee that the agent will receive.
Whether it is a percentage or a fixed-rate commission, always negotiate on this – especially in the current market.
Make sure you're happy with the final figure that you will be giving the agent at the end of the sale, work this out in your head including the VAT, which many agents do not state upfront.
2. Don't lock in for too long
All agents will have a minimum tie-in period, which means that they are the sole seller of your home within a set period of time.
The standard time frame of this is four to 12 weeks – any more than this is unnecessary. If possible, argue against sole seller rights altogether, even if you are only going directly with the one agent.
If a buyer comes directly to you, you will still have to pay the agent their commission without them achieving their goals if you have a 'sole seller' clause.
Another agreement to waive is 'Ready, willing and able purchaser', which states that you have to pay the agent for finding a buyer even if you decide not to sell.
3. Think about future liability
Even when you think it's all over, an estate agent could potentially come back to you demanding the right to their fee if you're not careful about their future liability clause.
You sign up with another estate agent – Agent B – and three months later, the sale of your property goes through.
You pay Agent B the commission you owe them for selling your home only to be approached by Agent A asking for a percentage as well because they argue the purchaser was originally "introduced" by them.
This could happen months after you left the original contract, as some agents watch changes in ownership at Land Registry very carefully.
Read your contract carefully and understand what continuing liability you might be signing up to beyond the term of your contract.
Make sure you get a list of people the first agent believed they have introduced and give it to Agent B.
Fight any suggestion that you should pay two finders' fees. Estate agents can split the fee if necessary.
4. Consider the marketing of your home
If you see 'marketing fees' written anywhere in your contract, strike it out, as this is completely unacceptable and you will be asked to pay even if they don't sell your property.
This should all be included within the commission, so be wary of other handwritten changes.
The main priority of the estate agent is to market your property to attract buyers, so why should you have to pay extra for marketing?
On an extra note, you should find out if your agent is part of Onthemarket.com scheme, which was set up by a group of high street agents wanting to take control of the online market.
If they are, they will only be able to list your home on one of the other two leading portals – either Rightmove OR Zoopla – thus potentially halving the marketing exposure of your property.
5. Watch out for incentive fees
Ensure you've not been signed up to any in-house services (such as conveyancing or energy performance certificates) that you have not agreed to, as you could be also paying the estate agent a juicy referral fee as well.
Also, be careful if you agree to the estate agent rigorously vetting the financial details of any prospective buyer.
Although it sounds like a great idea to put off timewasters, we hear of cases where an estate agent favours the buyer who has used their own in-house mortgage services.
Be the first to comment
Do you want to comment on this article? You need to be signed in for this feature