Unarranged overdraft fees: how the Maximum Monthly Charge compares at Nationwide, HSBC and more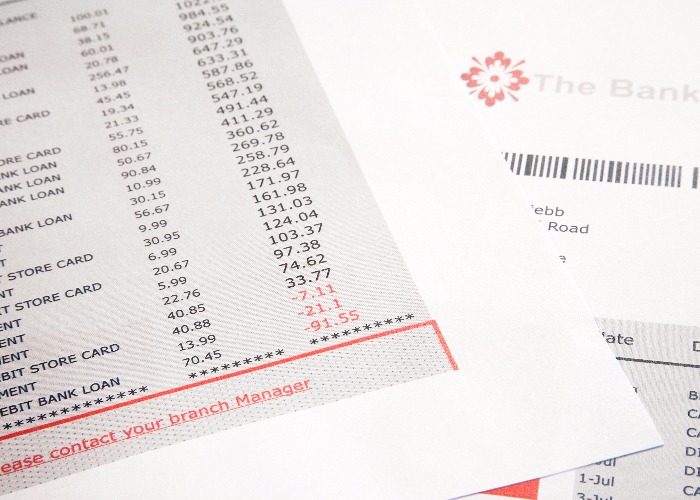 Banks and building societies are being forced to set clearer unarranged overdraft fee limits. Here's what you need to know and which offers the cheapest deal for borrowers that accidentally slip into the red.
Last year the Competition and Markets Authority (CMA) ordered banks and building societies to change the way they charge for unauthorised overdrafts on current accounts.
It wants all providers to set a Maximum Monthly Charge (MMC) which shows the most a customer can be billed in interest and fees for slipping into the red.
The CMA estimates half of personal customers use overdrafts, so it wants charges to be easier to compare, especially as it reckons those using an overdraft could save up to £153 by switching.
Providers have until September 2017 to update their charges, but lots of banks and building societies have already set out what it will cost. Read on to see the changes each bank has made, and what it might mean for your money.
How unarranged overdraft charges compare
The level the MMC is set at is up to providers, but they all have to explain it in the same way so it's easy to spot if you are looking.
To save you the work here are the MMC levels set by each of the major banks on their main accounts. If you notice a particular bank has a fee structure you like, click on the relevant link and it'll take you to the page where you can apply for that account.
Maximum Monthly Charge (MMC) for unarranged borrowing

Which accounts the new MMC applies to

Notes

£50

FlexPlus, FlexAccount and FlexDirect

Tesco Bank

£75

Current Account

HSBC

£80

Bank Account, Current Account, Advance, Graduate

MMC is £500 on Premier and £2,000 on Jade accounts

£80

1st Account

£80

Classic, Classic Plus, Select, Student, Graduate, Premier, Platinum, Gold and Silver

£80

Reward, Select, Silver, Platinum, Black, Graduate

Select Account with Control MMC is £8

£80

Reward, Select, Silver, Platinum, Black, Graduate

Select Account with Control MMC is £8

Ulster Bank

£80

Current Account, Private Current Account, Current Plus Account*, ufirstgold,

ufirst Private

£95

123 Current Account, 123 Lite and Everyday Current Account

Lloyds Bank*

£95

Club Lloyds Account, Classic Account, Student Account, Graduate Account, Select Account, Silver Account, Gold Account, Platinum Account and Premier Account

MMC for Classic Account with Control or Club Lloyds Current Account with Control is £10

Halifax*

£95

Current Account, Reward, Ultimate Reward

MMC for Current Account with Control is £20, Student Current Account £40 and Cardcash Account £30

Bank of Scotland*

£95

Classic Account, Silver Account, Gold Account, Platinum Account, Premier Account (including all Vantage options), Student Account, Graduate Account, Reward Current Account, Ultimate Reward Current Account, Current Account

Student Current Account opened before September 2011 has a MMC of £40

Cash Account, Cardcash Account, Easycash Account has a MMC of £30

Classic Account with Control has a MMC of £10

£32

Personal current accounts

£67 for Personal Current Account Customers with Emergency Borrowing
*Charges for unauthorised borrowing will be scrapped altogether from November 2017
Will rip-off fees on unarranged overdrafts end?
This month the Financial Conduct Authority (FCA) in its review of the high-cost credit market also slammed rip-off overdrafts and has called for 'fundamental changes' in the way borrowers are charged for slipping into the red.
It's concerned that unauthorised overdrafts aren't subject to the same credit checks and are in some cases more expensive than other high-cost short-term credit options like payday loans.
The FCA has pledged to focus on how to improve the market, but that will mean current account providers which make a whopping £1.2 billion a year from these rip-off charges could lose a lucrative revenue stream and mean the end of free banking for everyone.
In its report, the FCA noted: "We are aware that the charges and revenues for unarranged overdrafts are elements of the current account product.
"Other revenue sources such as arranged overdrafts, packaged bank accounts, foreign exchange and interest foregone make up the revenues for the accounts for banks.
"Any regulatory intervention that reduces one revenue stream is likely to have an impact elsewhere."
The knock-on impact is something we've already seen with Lloyds Banking Group.
The group, which includes Lloyds Bank, Halifax and Bank of Scotland, has capped unarranged overdraft fees at £95, but it will go further to remove all fees for retail customers that fall into unplanned overdrafts from November.
However, at the same time, the bank is introducing a new flat-rate charging system for those that use arranged overdrafts that will cost two million struggling with overdraft debt more. Take a look at Lloyds Banking Group to revamp overdraft fees.
Barclays has already abolished unauthorised lending. The bank stopped offering unarranged overdrafts in 2014. However, it does charge customers for unpaid transactions which is £8 per day capped at £32 and for those that ask to have the Emergency Borrowing facility, there is a £5 per day charge capped at £35.
How to cut the cost of overdraft borrowing
If you find yourself using an overdraft regularly you should consider getting an arranged overdraft, as the charges are typically much lower.
If you regularly slip into the red you should consider a current account that offers a fee-free limit that you think you can stick to.
Take a look at our round up of the best deals in: Overdrafts: best current accounts for those who go overdrawn.
Read these next:
Mobile banking: five security mistakes to avoid
TSB mobile banking app review: what's it like to use for current account holders?
Be the first to comment
Do you want to comment on this article? You need to be signed in for this feature