M&S Dine In meal deal for two: top picks in the latest offer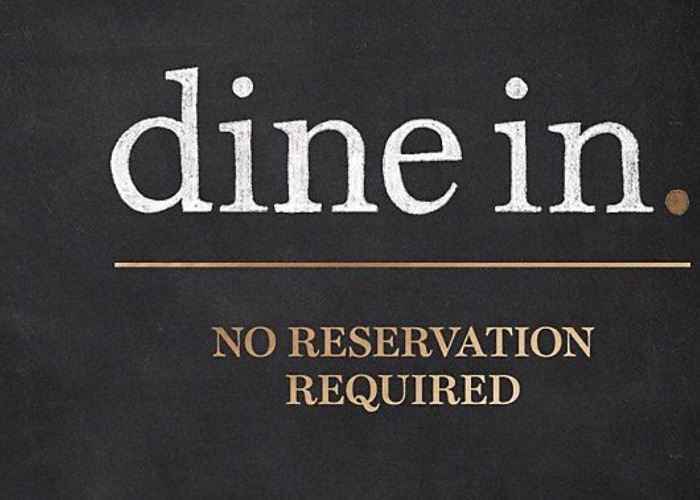 M&S has cut the price of its Dine In meal deal to £10, but you'll no longer get a bottle of wine or non-alcoholic drink. Is the food offer still good value?
M&S has made a big change to its hugely-popular Dine In meal deal.
The food offer previously let savvy shoppers pick up a main, side and dessert plus a bottle of wine or non-alcoholic alternative for £12.
However, M&S has now removed the drink option and changed the price to £10.
Long time M&S Dine In fans will remember that the offer was actually priced at £10 up until 2018, so M&S has now simply reverted to that price but removed the drink.
Is the Dine In meal deal still good value?
Given the wine was worth around £7 on its own, there's no question the deal is less attractive to those who really enjoyed a tipple with their meal.
That said, the revised deal still works out cheaper than buying the items included in it separately.
For example, getting a steak pie, potato gratin dauphinoise and profiterole stack separately would set you back around £13.
If you're interested in getting a bottle of wine (or non-alcoholic alternative) as part of a meal deal, you could try the Tesco Finest deal, which offers one side, main, dessert and drink for £10.
While Tesco's deal offers less choice, you would get better value for money.
I don't know where I've been, but how scandalous that M&S Dine in for Two no longer includes a bottle of wine? 😭

— HelenaParkinsonArt👩‍🎨 (@hs_parky) January 7, 2021
What M&S said about the meal deal changes
According to an M&S spokesperson, the Dine In deal was changed so that customers who don't drink alcohol can enjoy the offer, although arguably this was always the case.
"We want our much-loved Dine In menu to offer you delicious, restaurant-quality food at a fantastic price," the spokesperson said.
"We've lowered the price of our Dine In offer to £10, and it now includes our very best quality dishes, with lots from our premium Gastropub and Our Best Ever ranges.
"This also means customers who don't drink alcohol can enjoy Dine In.
"If you do fancy some wine alongside, there are some excellent, great-value pairings as chosen by Fred Sirieix on our menu cards in store."
@marksandspencer Why is the wine missing from the dine for two? I'd rather pay £12 and have wine included!! Also, the menu looks suspiciously similar to usual dine for two! Why try and make it look different by adding Fred?

— Helen Bish (@HelsbellesBish) January 6, 2021
Latest M&S meal deal: full menu
As regular readers might know, we like to let you know about any interesting new changes since the M&S Dine In deal last ran.
So, let's take a look at what's on the menu in the latest meal deal.
Our Best Ever steak pie
Gastropub beef bourguignon
Gastropub cottage pie
Gastropub chicken prosciutto
Gastropub chicken in red wine
Gastropub king prawn and chargrilled chicken paella
Our Best Ever beef lasagne
Our Best Ever macaroni cheese (V)
King prawn bucatini
Gastropub butternut and red onion en croutes (Ve)
Triple-cooked chips
Potato gratin dauphinoise (V)
Truffle cauliflower cheese (V)
Peas, spinach, spring greens and samphire (Ve)
Glazed roast carrots (V)
Potato and herb crust (V)
Red onion and cheese pantofola (V)
Boston beans (Ve)
Profiterole stack (V)
Gastropub tarte au citron slices (V)
Gastropub chocolate melt-in-the-middle puddings (V)
Gastropub sticky toffee pudding (V)
Gastropub chocolate tortes (V)
Apple crumble tarts (V)
Get rewarded for your M&S shop
Did you know you can earn points every time you buy anything from M&S with the Reward Plus credit card (19.9% representative APR)?
You'll even get a bonus voucher worth £5 when you first spend on food, clothing or home at M&S on it.
Or you can get personalised offers with the free Sparks reward scheme.
Alternatives
If the latest offer simply isn't for you, you could always try the £10 Tesco Finest meal deal we mentioned earlier, or try the Co-op £5 frozen offer instead.
If you're only interested in M&S offers, have a look at this roundup of all the top M&S meal deals so you'll know what to look out for in stores.
Finally, if you're looking for even more inspiration and variety, head over to our sister site loveFOOD for loads of amazing-yet-simple recipes.
Not an M&S regular? Head this way for our weekly round-up of the best supermarket deals from Aldi to Waitrose instead.
Want more stories like this? Head over to the loveMONEY homepage or sign up for our newsletter and let us send the news to you!
*This article contains affiliate links, which means we may receive a commission on any sales of products or services we write about. This article was written completely independently.
Be the first to comment
Do you want to comment on this article? You need to be signed in for this feature