M&S Dine In meal deal for two: top picks from the latest offer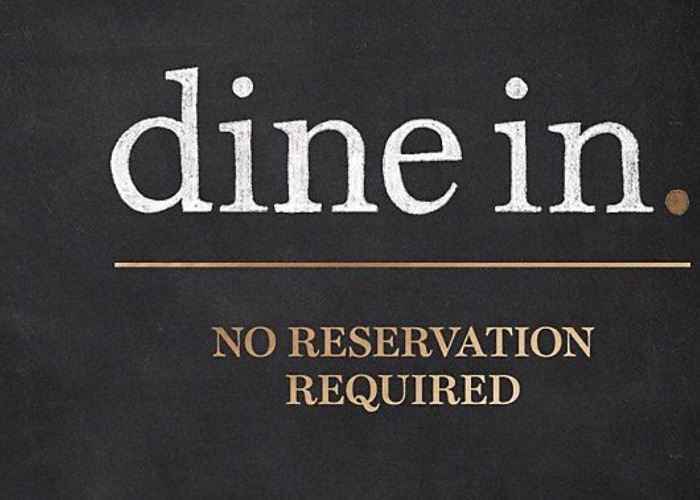 M&S has revealed details of its latest Dine In meal deal, but you'll need to act fast as the offer expires today.
Marks & Spencer's latest Dine In meal deal is once again priced at £12. If you're interested you'll have to be fast – the offer expires today.
Having remained at £10 for years, M&S sparked anger recently by hiking the price, although the store has suggested the price could be revised again in the future.
M&S told loveMONEY that "each month the theme and offer will change, inspiring and allowing customers to discover great quality, innovative new products and to try something new for dinner."
Is it still worth it? Let's take a closer look at what you get in the latest offer.
But first, did you know you can earn points every time you buy anything from M&S with this credit card? You'll even get a welcome bonus worth £5 just for applying.
Know anyone who really loves the M&S meal deal? Why not buy them an M&S Dine In gift card?
What's available in the M&S Dine In offer?
You can choose a main, side dish, dessert and a bottle of wine (or non-alcoholic alternative) for your £12.
As regular readers will know, we like to highlight any interesting new additions to the menu. In the mains, the Best Ever steak pie or, if meat's not for you, the butternut, almond and pecan nut roast both look like great options.
The sides have a distinctly festive feel, offering sprouts, parsnips and rosemary potatoes in among the usual classics.
Similarly, there's a yuletide log or chocolate pine cones to pick in the dessert menu.
You can view the full list below. Not that we haven't included any of the wine options as M&S simply says "products may vary" based on where you shop.
For more information, visit the Marks & Spencer Dine In page.
If the latest offer simply isn't for you, why not check out the cheaper £10 Tesco Finest meal deal or Asda Extra Special options or, if you're on a budget, the £5 Asda meal deal instead?
And finally, if you're looking for even more inspiration and variety, head over to our sister site loveFOOD for loads of amazing-yet-simple recipes.
Earn M&S reward points & a £5 voucher when you pay with this M&S credit card
Our Best Ever steak pie
Vegan butternut, almond and pecan nut roast
Gastropub beef bourguignon
Gastropub lamb moussaka
Gastropub turkey feast en croute
Gastropub fish pie
Oakham turkey roulade
Gastropub chicken in red wine
Rotisserie chicken
Brussels sprouts
Potato rosti
Rosemary potatoes
Garlic mushrooms
Triple-cooked chips
Tenderstem broccoli
Layered classic vegetables
Roasting parsnips
Red cabbage
Truffled cauliflower cheese
Asparagus
Chocolate pine cones
Yuletide log
Billionaire's desserts
Profiterole stack
Apple frangipane tart
Tarte au citron slices
Cheese selection
Fruity fiesta
Save even more money at M&S
If you're a regular M&S shopper, we have some bad news and some good news: the bad news is you're probably paying far more than you need to.
The good news is that's easily rectified – simply have a read of this brilliant guide to slashing your M&S costs.
Not an M&S regular? Why not head this way for our weekly round-up of the best supermarket deals from Aldi to Waitrose instead.
Earn cashback when you shop: compare top credit cards
Want more stories like this? Visit the loveMONEY homepage or sign up for our daily newsletter and let us send the news to you!
Be the first to comment
Do you want to comment on this article? You need to be signed in for this feature