Trick your insurer into cheaper premiums - legally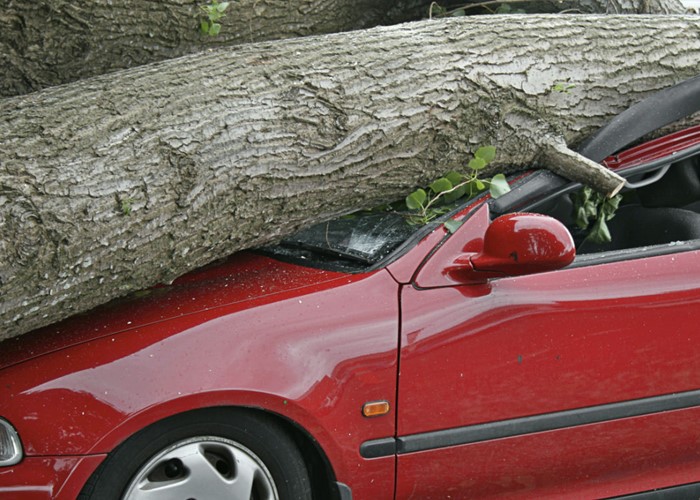 Finding cheap car insurance can be a real headache but Emma Roberts reveals three sneaky - but legal - tricks you can use to keep your premiums low.
Switch on the TV and you're almost guaranteed to be greeted by a talking meerkat telling you to compare his species.
Flick the channel and a rather rotund moustached man is likely to be singing passionately about comparing insurance.
It seems there's just no escaping the clutches of insurance comparison companies, so it's no wonder that many people feel a little confused when it comes to getting a good deal on their motor insurance
Here, I'm going to take you through three devious tricks that will help you get your frugal mitts on cheaper car insurance.
And I promise there won't be a furry mammal in sight.
Choose your job title wisely
You may not think twice about how you describe your occupation when filling in motor insurance forms but the title you give yourself can actually have a big impact on your insurance premium.
Insurers see your profession as an important factor as it can affect how often you drive, who you're likely to take as a passenger and whether you'll be driving in high risk situations/areas.
What's more, they use 'actuarial risk tables' which highlight all the related risks with each profession and this affects the premiums tied to each occupation.
They also keep a record of past claims made by each occupation and this means they can assess which professions are the most risky (i.e the most likely to make a claim).
So what does this mean for you?
Well, if there's more than one job title that accurately describes your profession, then you should experiment with seeing how using this in your insurance quote affects your premium. But do not lie - that would be committing insurance fraud.
Check out the table below for a few examples of how different job titles can affect your premium:
| | | |
| --- | --- | --- |
| Original Job title and existing premium example | Alternative job title and premium* | Total amount saved |
| Journalist (£200) | Copywriter (£180.50) | £19.50 |
| Artist (£200) | Painter (£176.80) | £23.20 |
| Waitress (£200) | Cafe worker (£180.20) | £19.80 |
| Shop assistant (£200) | Sales assistant (£191.70) | £ 8.30 |
| Manager (£200) | Area manager (£192.60) | £7.40 |
| Caterer (£200) | Chef (£192.20) | £7.80 |
* These examples are based on an example existing premium of £200 and the alternative jobs' premium is based on an average driver and average prices, they are only an indication of how much you could save.
Rachel Robson highlights four ways to reduce your car insurance costs
So, as you can see from the table, if you can accurately describe yourself as a cafe worker as well as a waitress, or a a sales assistant as well as a shop assistant, you can instantly save you money on your car insurance.
If however, you are an artist who doesn't paint or a journalist who doesn't do any copywriting, don't be tempted to stretch the truth. Your insurance will be invalid if you ever try to make a claim.
Apply as a new customer
If it's almost time to renew your car insurance, it can be tempting just to renew your existing policy without giving it a second thought.
But if you do this, you'll just be losing money, as it's essential you shop around for the best deal on your car insurance.
A cunning trick is to apply to your existing insurer as a 'new' customer, instead of renewing your policy.
By doing this, you'll be able to enjoy all the introductory perks of being a new customer, which include lower prices and special offers. Here at lovemoney.com, far from being devious, we think it serves insurers right for offering better prices to new customers instead of rewarding loyalty!
Add a driver
Adding a driver to a car insurance policy can send the price crashing down - even if that person rarely drives the car.
For instance, if you're trying to get insurance for a driver under the age of 25, you'll probably have a minor heart attack at the sky-high prices.
But if you add a second driver who is over the age of 25 and with a good record, it is likely to lower the premium.
Recent question on this topic
bpandrate asks:

MikeGG1

answered "I am sorry but Cheap Car Insurance and First Time Driver are not compatible with eachother. Mike..."
And it's not just the under 25s that can benefit from the 'Add a driver' trick.
A recent example saw a 17 year-old-boy having his insurance premium lowered just because he added his 17-year-old girlfriend to his policy.
As a general rule, if the insurers think you're in a stable relationship because you've added your partner to your policy, your premium is likely to decrease.
So it's always worth experimenting by adding other drivers to your next quote, to see if you could save money. And if you get married, make sure you let your car insurer know!
But whatever you do, don't be tempted to lie, especially about who the main driver is. This is a fraudulent activity called 'fronting.' Not only is this totally illegal, it could cost you thousands of pounds.
Don't stop there!
Armed with these three sneaky tricks, you'll be on the right track to getting a great deal on your car insurance, so don't stop there - check out our car insurance comparison centre to compare quotes to ensure you get the best possible price.
If you do find any of the tricks above work for you, please do tell us about what you did using the comments box below so that other lovemoney.com readers can benefit.
More: 305 compelling reasons to compare car insurance| Cost of car insurance jumps by 11.5%|
Be the first to comment
Do you want to comment on this article? You need to be signed in for this feature