10 cheap and free things to do this Easter
Do you want to save this article to read later? You need to be signed in for this feature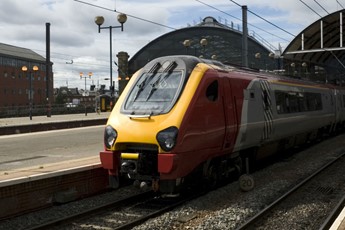 Easter is nearly here, so if you're looking for some ideas on how to have fun, look no further!
Easter is nearly upon us, so here are some ideas on how you can enjoy the break without breaking the bank!
1) Go on an Easter egg hunt
If you've got kids why not try an Easter egg hunt? There's certain to be one going on near you or you could try putting one on yourself!
For the seventh year running Cadbury is teaming up with the National Trust and the National Trust for Scotland to put on egg hunts at over 300 locations across the UK. You'll get a Cadbury Egghead reward for completing the trail and there are other prizes up for grabs too. Find your nearest hunt here.
2) Do a spring clean
Why not have a massive clear out over Easter? If you sell your unwanted stuff you could earn a bit of extra cash to fund some more exciting activities.
With the weather warming up you could sell your old stuff at a car boot sale. You can find one going on near you at Car Boot Junction. Read How to be successful at a car boot sale if you've never done one before.
Or alternatively you can sell from the comfort of your own home using online sites like eBay or Gumtree. Read How to sell successfully on eBay for some tips.
Compare credit cards with lovemoney.com
3) Go on an Easter mini break
You could plan a mini break in the UK and save money using budget hotels.
At Premier Inn you can get 'Spring Rooms' for just £29 a night when you book seven or more days in advance. There are also some last chance Easter Saver rooms available at Travelodge for £29 or less. These two chains have hotels around the country so you could go practically anywhere.
Alternatively if you want to head abroad you might be able to bag a bargain using a daily deals site like Groupon which has a dedicated section to holidays called Groupon Getaways. These deals include flights and hotels to cities like Venice, Dubrovnik, Rome and Marrakech from under £150 per person.
4) Take in a free sporting event
This year, both the Boat Race and the London Marathon fall during the Easter holidays. And there's loads of free sporting action to take in elsewhere, from various marathons to rally driving to even coal carrying in Gawthorpe near Wakefield on the 21st. the great website Free-events.co.uk has loads of listings.
Compare credit cards with lovemoney.com
5) Watch a film
Most cinemas have special viewings set up for kids over the Easter holidays. But that doesn't mean the grown-ups can't catch a film too!
There are plenty of ways to cut the cost of going to the cinema, from Orange or EE 241 Wednesdays to redeeming Nectar or Clubcard points for cinema tickets if you want to go over the bank holiday. Check out How to cut the cost of your cinema tickets for more.
Alternatively why not give one of the many streaming services a go? Now TV, Netflix and Amazon Prime Instant Video all offer 30-day free trials initially, so whether you're after a recent big budget blockbuster or a classic, you won't have to pay a penny!
6) Head to a museum
A long weekend provides the perfect opportunity to check out the local museums – many of which should be free.
If you're based in London, make sure you check out the Natural History Museum and the Science Museum. Or why not pop along to the V&A Museum or Tate Modern?
Alternatively, check out the dofreestuff.com website which allows you to click on your area and find out which museums and attractions are free nearby. For example, if you live in the West Midlands, you can pay a visit to the Coventry Transport Museum or the Birmingham Museum and Art Gallery.
Visit Britain also has a great list of free museums on its website.
Compare credit cards with lovemoney.com
7) Catch a show
Going to the theatre doesn't have to be expensive and the long Bank Holiday weekend is the perfect time to catch a play.
You can find great deals on websites like lastminute.com and cheaptheatretickets.com for big shows like War Horse and Stomp with tickets costing as little as £15.
Alternatively you can have a cracking time at a comedy club.
You can get tickets for Jongleurs comedy shows for just £10 on Vouchercloud.com and tickets for Foster's Comedy Live at Highlight venues for just £5.
Don't forget your local council's arts website to find out what's going on near you for even cheaper shows you could try.
8) Travel for less
If you're hoping to get out and about over Easter, you can save by using the train.
Children under the age of five travel on trains for free. And if you're travelling in and around London, your train ticket can open up a host of two-for-one offers via the Days Out Guide website.
Anyone over the age of 16 travelling together might do well getting the new Two Together railcard. It only costs £30 for the two cards and can save a third on journeys and can also get you two-for-one offers via the Days Out Guide website.
Compare credit cards with lovemoney.com
9) Go for a walk
For a truly cheap activity, why not get out and about in the fresh air and go for a walk!
You can't beat a refreshing walk in the countryside, followed by a fabulous pub lunch to refuel! If you're not sure where to go, check out websites such as nationaltrail.co.uk and walkingbritain.co.uk which have lots of free trails to try out.
You can also take a look at the Woodland Trust website which has more than 1,000 woodland sites which are free to visit across the country. The website includes a selection of downloadable woodland walks.
10) Have a cheap meal out
If you fancy treating yourself to a meal out over the Easter break, it doesn't have to burn a hole in your wallet.
There are loads of discount vouchers around at the moment, although many are restricted over the long weekend itself.
Check out Vouchercodes, Vouchercloud and MyVoucherCodes to see what you can get. Also keep an eye on our weekly Frugal Food blog, which lists the best deals.
Compare credit cards with lovemoney.com
More on saving money:
The cheapest online dating websites
How to find cheaper diesel and petrol
The cheapest holiday destinations in 2014
Tesco launches Clubcard Fuel Save discount scheme
The cheapest and most expensive universities in the UK
The cheapest and most expensive areas for dental treatment