How to cut your water bill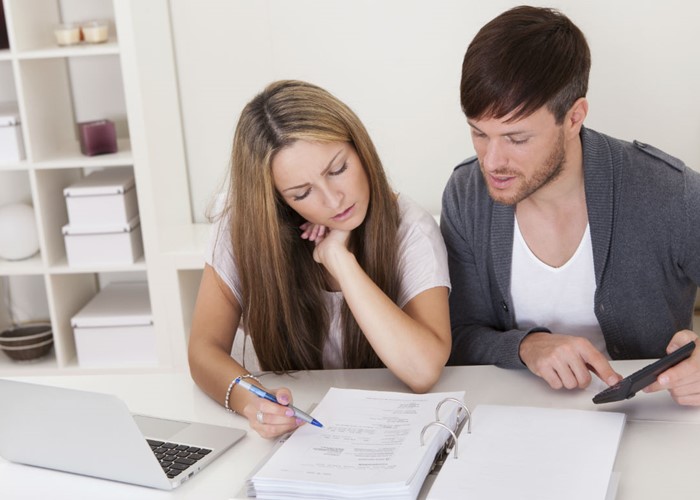 Water bills are extortionate. Find out about one way to cut yours!
Last month, water regulator Ofwat announced that, following its five-yearly review of the water industry, bills in England and Wales will come down by 2015.
Water waste of effort!
Although this may seem like a victory for consumers, it's actually a bit of a let-down. Over the next five years, the average water bill will fall by just 0.9%, slipping from £343 to £340 a year. In addition, this drop doesn't take inflation into account (the general trend for prices to rise over time). Thus, in absolute terms, bills will still increase, thanks to cost-of-living rises.
Ofwat's announced cuts were less than groups such as the Consumer Council for Water had hoped for. Five months ago, the watchdog indicated that it expected the typical bill to fall by 3.8% to about £330 a year. However, following lobbying from water suppliers, Ofwat backed down (partly over concerns about ongoing investment into leakage programmes).
With close to 22 million households in England and Wales, the total saving will be up to £66 million a year, or 25p per household per month. Frankly, this is a drop in the ocean!
The winners and losers
The good news for Scottish households is that their regulator, the Water Industry Commission for Scotland, has frozen water bills for a year from next April and may yet extend this bar on raising prices. The pricing review for Northern Ireland is due later this month, but the Northern Ireland Utility Regulator might reduce the average bill by about £22 by 2013.
Of course, as I often remark, "Averages invite comparisons". Although the average water bill in England & Wales is £343 a year, there are wide regional variations in prices, as the following table shows (sorted from highest to lowest bill for 2009/10):
Water and sewerage bills by supplier
Supplier

Average

2009/10

Average

2014/15

Change (%)

South West

489

483

-1.2

Wessex

412

424

2.9

Welsh Water

404

374

-7.4

Anglian Water

389

362

-6.9

United Utilities

374

364

-2.7

Southern

373

393

5.4

Yorkshire

331

332

0.3

Severn Trent

305

292

-4.3

Thames

303

313

3.3

Northumbrian

299

313

4.7
Source: Ofwat
As you can see, households in Devon and Cornwall pay the highest average bills in the UK, at almost £41 a month. At the other end of the scale are customers of Severn Trent, Thames and Northumbrian, who all pay around £25 a month in water and sewerage charges.
The biggest winners from the Ofwat review are customers of Welsh Water, whose bills are set to fall by 7.4% by 2015. Other customers looking forward to big cuts get water from Anglian (down 6.9%) and Severn Trent (down 4.3%).
The losers include customers of Southern (up 5.4%), Northumbrian (+4.7%), Thames (+3.3%) and Wessex (+2.9%). Customers of smaller water suppliers such as Essex and Suffolk Water (+13%) and Bristol Water (+7%) are also set to see steep rises in their water charges. For some customers without metered water, bills could rise by almost three-tenths (29%).
Bad news: you can't shop around
Water is one of our most precious commodities. Indeed, without it, you'd be dead within days. Nevertheless, unlike other vital utilities (such as gas and electricity, telephone and broadband), you can't shop around for a new water supplier. The firm that pipes water into your home also bills you, and that's that.
As you can't shop around for a cheaper water supplier, your only option is to use -- and waste -- less water. However, in order to benefit from lower water charges, you must first switch to a metered supply.
To meter or not to meter?
At present, just over a third of households (35%) have a metered water supply. So, the majority of British homes have water bills based on the rateable value of their homes. The rates system was scrapped in 1990, so it's odd that we're still basing water bills on it nearly two decades later.
Nevertheless, the more valuable your home, the higher your fixed charges for water and sewerage will be. Water meters are fitted free in England, Wales and Northern Ireland, but are quite expensive to fit in Scotland. So, would it make sense for you to switch to a meter?
The general rule is: don't switch to a meter if there are more people (including children) in your home than bedrooms. So, if you have six people at home and only four bedrooms, then metering is unlikely to save you money.
On the other hand, with two adults in a large house (such as a pensioner couple), switching to a water meter should bring down the bill by up a quarter (25%). In many cases, this could mean a saving of £100 a year or more.
Of course, switching to a meter works only if you use water sensibly and sparingly. If you like to spend the summer having hosepipe fights in the garden, then water metering may not be for you!
Then again, the decision may be out of your hands, as suppliers have the right to introduce metering when a property changes occupancy. Also, when moving house, you cannot change to unmetered water if your new home comes with a meter in place.
Lastly, once you switch to a meter, you can switch back to unmetered water only in the first 12 months. After a year, you're stuck with your meter, even if it doesn't save you money. So, do your sums carefully -- and don't bother switching if the saving is marginal.
Forced to switch?
Earlier this week, the Environment Agency called on water suppliers to increase this proportion to 80% of homes by 2020. Thus, in order for this efficiency drive to succeed, almost half of all households need to get a water meter.
Thus, at some point in the not-too-distant future, I suspect that the government will introduce some form of compulsory metering. This will boost its green credentials by reducing water usage and bills in most households -- though it could mean higher bills for some families. Watch this space....
More: Lower your gas and electricity bills | Don't get ripped off by your energy provider | Cut the cost of calling abroad this Xmas
Be the first to comment
Do you want to comment on this article? You need to be signed in for this feature