Santander launches new cashback service for 123 customers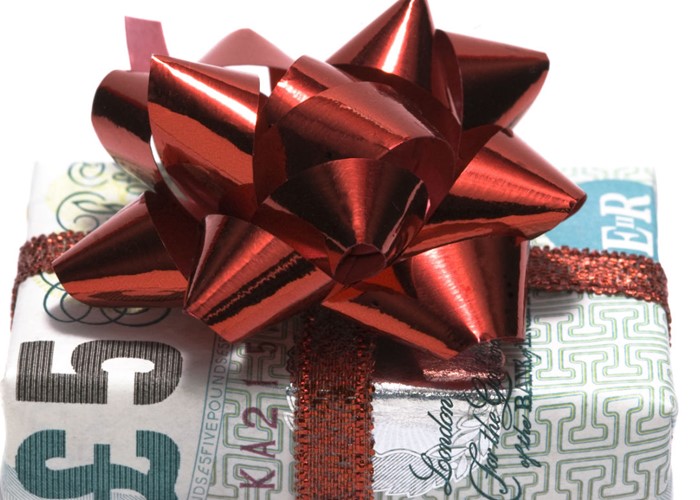 123 debit and credit card holders can earn up to 15% cashback on their spending with Retailer Offers.
Santander has launched a new cashback service for its 123 customers.
Retailer Offers will allow new and existing customers to earn up to 15% cashback when spending at participating retailers, in-store or online, on their 123 debit or credit card.
The scheme includes retailers such as Argos, The Body Shop, Heals, Homebase, Marriot, Morrisons, New Look, Ocado, Pets at Home, Starbucks and Waitrose.
To use the new scheme you'll need to activate the service online or through mobile banking. Once you opt-in you will be presented with offers tailored to the places you like to shop.
You'll earn cashback the next time you make a purchase using your Santander 123 debit or credit card in the selected store or online and the cashback will be credited to your nominated Santander account the following month.
More perks for 123
Retailer Offers is available on top of the long list of existing benefits you can get with Santander's 123 products.
With the Santander 123 Credit Card you can earn 1% cashback at supermarkets, 2% at department stores and 3% at petrol stations, National Rail and Transport for London tickets (capped at £9 a month). You also get 18 months of 0% interest on purchases.
The Santander 123 Current Account also offers cashback but on household bills paid by direct debit. You can get 1% on Santander mortgage repayments, water and council tax bills, 2% on gas and electricity bills and 3% on mobile, home phone, broadband and paid for TV packages. The account also pays in-credit interest. 1% is paid on balances from £1,000, 2% on balances from £2,000 and 3% on balances between £3,000 and £20,000.
Both of these deals attract a £24 annual fee. But you can get that fee waived on the 123 credit card for a year if you have or open the 123 current account.
Rival cashback offers
Santander joins a number of other providers that offer cashback for their current account and credit card customers when they shop in certain stores.
Halifax offers a service called Cashback Extras, while Lloyds Bank and Bank of Scotland offer one called Everyday Offers.
These work in a similar way to Santander's Retailer Offers. The schemes promise to pay up to 15% cashback on certain debit and credit card purchases users opt for and offers are tailored depending on how they spend.
The deals also operate in addition to other benefits available with each bank's accounts.
The Halifax Reward Current Account offers a £100 bonus for switching and pays £5 cashback each month on accounts with two direct debits set up when you stay in credit and pay in at least £750 a month.
Meanwhile the Lloyds Bank Club Lloyds Account offers up to 4% in-credit interest on balance between £4,000 and £5,000 as well as one lifestyle benefit each year. And Bank of Scotland's Classic Account with Vantage offers in-credit interest of up to 3% on balances from £3,000 up to £5,000.
Elsewhere, NatWest and Royal Bank of Scotland offer a service called Cashback Plus for its current account customers. The scheme offers up to 1% back on spends at eligible retailers. This can be taken as cash, donated to charity or 'traded up' for a higher value gift card or voucher.
However, NatWest and RBS current accounts don't offer any other cash or credit interest incentives like Halifax, Lloyds, Bank of Scotland and Santander do and offers a worse rate compared to the schemes in place with these banks.
Other ways to earn cashback
There are plenty of other ways to earn cashback that doesn't involve opening a current account.
You could use a cashback website like Quidco or TopCashback, which allow you to shop using tracked links to earn a percentage back on what you spend at online retailers.
Or there are cashback credit cards, which mean you can earn money on all your spending.
One of the top cards at the moment is the American Express Platinum Cashback Everyday Credit Card. It pays 5% cashback on all spending up to £2,000 during the first three months and up to 1.25% thereafter.
For more on cashback cards, take a look at: The best cashback credit cards.
More on banking and borrowing:
M&S boosts 0% periods on credit card
Sainsbury's Bank cuts personal loan rate to 3.8%
Full-scale competition investigation into current account market
Be the first to comment
Do you want to comment on this article? You need to be signed in for this feature