The winners and losers of the Current Account Switch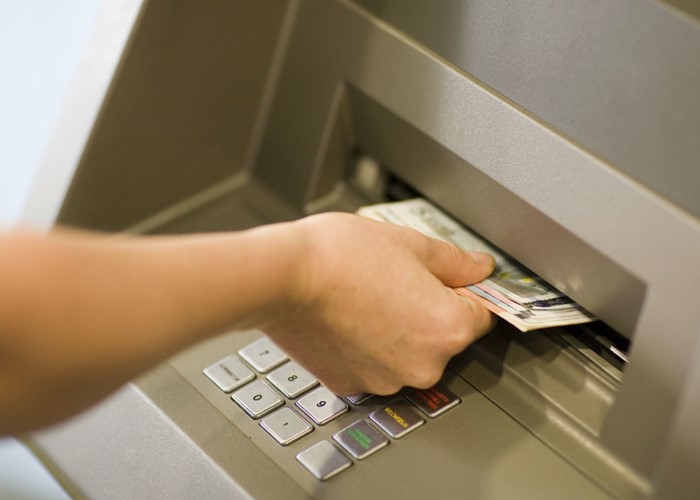 Which banks and building societies are we switching to?
New figures from Bacs reveal the most popular banks to switch to, and which banks are losing customers by the bucketload.
Let's take a look at the latest winners and losers.
The banks we are deserting
The figures from Bacs cover the first quarter of 2015, and reveal the majority of banks and building societies saw customer levels drop in the first quarter of 2015, some of them in quite drastic numbers, as the table below demonstrates.
| | |
| --- | --- |
| Bank | Net loss of current account customers |
| Barclays | -30,582 |
| NatWest | -21,554 |
| Lloyds Bank | -15,314 |
| HSBC | -13,529 |
| Royal Bank of Scotland | -13,529 |
The five banks above are the biggest losers when it comes to current accounts between January and March this year. Perhaps unsurprisingly, three of them have looked to significantly revamp their current account offering since then in a bid to lure in new customers.
Barclays was first to move back in April with the launch of its Blue Rewards scheme. It's essentially a cashback programme, where you get £7 a month so long as you pay in at least £800 and have two direct debits. However, as there is a £3 monthly fee, you actually only end up £4 better off.
There's further cashback on offer if you have other Barclays products – £3 a month if you have home insurance, and £5 a month if you have a mortgage. You can then earn cashback when you shop with various retail partners online including Boots, GAP and Expedia.
NatWest and RBS have since launched the Reward Current Account, which pays 3% cashback on certain household bills (including Council Tax, gas and electricity, water, phone and broadband). It comes with a £3 monthly fee.
To see how much you could pocket with the Reward account, read New NatWest and RBS Reward Bank Account beats Santander 123.
The banks and building societies we are switching to
Only a handful of banks and building societies managed to actually gain customers during the first quarter of this year.
| | |
| --- | --- |
| Bank/building society | Net gain of current account customers |
| Santander | 64,203 |
| Halifax | 32,533 |
| Clydesdale Bank | 7,167 |
| Nationwide | 4,012 |
| Tesco Bank | 378 |
Once again Santander is the biggest winner due to its 123 current account. It pays cashback of up to 3% on household bills, as well as interest of up to 3% depending on your account balance. However, the account may have proved too successful, as from January the monthly fee is being drastically increased from £2 a month to £5.
Find out more in Shocking new monthly charge for Santander's top 123 current account.
Halifax has been the other big winner, likely due to a combination of its cash bonus for taking out an account (currently £100) and its fantastic Reward Current Account. The Reward Account pays you £5 cashback each and every month, so long as you pay in £750, have two direct debits and stay in credit. So even if you finish every month just a few pence in the black, you could still pocket £160 cashback in the first year you have the account.
Clydesdale Bank is another that offers a cash welcome bonus, in this case a whopping £150, though only if you switch before the end of November. You need to pay in £1,000 a month and maintain two direct debits.
It's perhaps a little surprising that Nationwide only finished fourth in this list, given its FlexDirect Account pays an incredible 5% interest on balances up to £2,500 in the first year, far more than most savings accounts.
And Tesco Bank is likely to see its new customer numbers improve in the coming months. In September it announced it would be dumping its £5 monthly account fee, which was charged if you didn't pay in £750 a month into the account. The fee was scrapped immediately after Santander announced its own fee changes.
Wasting money by not switching
The fact remains that as a nation we simply do not switch banks enough. In the past 12 months, a little over one million bank account switches took place, down 14% on the previous year. The Current Account Switch Service, which guarantees that your bank switch will be completed within seven working days, was launched to great fanfare a couple of years ago but it has barely made any difference.
According to a new report on banking from the Competition and Markets Authority (CMA) regulator, over half (57%) of people have been with the same bank for more than a decade, while over a third have stayed with the same account for more than 20 years.
This switching apathy is costing us an average of £70 a year, the CMA reckons, which is why it wants to see more encouragement for switching.
This could include:
banks being required to 'prompt' customers to consider switching at certain trigger points, such as when their local branch closes or when there is a change in the terms and conditions of their account;
making it easier to compare bank products by improving the Midata current account comparison tool;
requiring banks to fund "sustained" advertising for the Current Account Switching Service.
However, it stopped short of recommending a break up of the biggest banks.
Alasdair Smith, chairman of the retail banking investigation by the CMA, said: "We don't think that customers will truly benefit from a more competitive marketplace until they can compare accounts more easily and feel confident that they can switch without risk, and that is why our provisional remedies are aimed at giving customers control.
"We are considering a series of measures that will have a far-reaching impact on how banks operate and will empower account-holders to search for and switch to the account that suits them."
This article has been updated from an earlier version
Save more money with loveMONEY:
Where you could pay less than £1 a litre for petrol
Everyday essentials that are cheaper than last year
Be the first to comment
Do you want to comment on this article? You need to be signed in for this feature