British Gas' 10% Cut Is Just The Beginning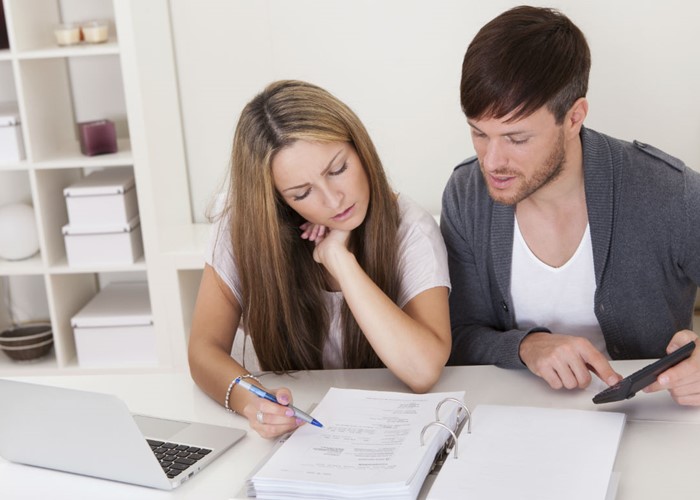 British Gas says it's going to reduce its gas prices by 10%, but that's just a fraction of the story.
British Gas will reduce the bills of some of its customers from 19 February, and other suppliers will no doubt follow. But which British Gas customers will see a reduction and by how much, and which of these won't receive the reduction automatically, but will have to contact BG to fight for it?
How much is the reduction?
The first thing to note is that not all British Gas customers will benefit from the change in prices, as the table below shows:
| Type Of British Gas Tariff | Reduction |
| --- | --- |
| Standard Tariff | 10% on average |
| Zero Carbon | 9.3% |
| Click Energy | Up to 10% (so probably less than 10%!) |
| Websaver | Up to 10% (so probably less than 10%!) |
| Essentials | No reduction |
| Fixed-Price Tariffs | No reduction |
| Capped Tariffs | No reduction |
| Price Protection/Guarantee Tariffs | No reduction |
Good news for standard tariff customers?
BG says standard-tariff customers should see their bills reduced by £84 on average, which means that it reckons the average price paid for gas alone is around £900.
But this is not the great news it appears to be. Most energy providers increased their tariffs by around 20% last summer, but BG's went up 35%. Now, after we've used a lot more gas over the winter period, it's simply bringing prices back into line after an unnecessarily high hike.
Of course, British Gas isn't the only one - all energy companies' results (i.e. profits) should be a shocking read for customers this year.
There is some good news, however. I think we will see more price decreases over the next few months - although they'll occur too late to help with the winter period, as usual. I think there's room for gas cuts of maybe 15% on average, and perhaps 5% off electricity.
Will the decrease happen automatically?
If you're on one of the tariffs that is going to be reduced, your bill might go down, but what about your payments? Most energy suppliers overcharge you and let you build up hundreds of pounds in credit unless you take control.
If you're billed quarterly you should continue to send your meter readings regularly. This'll ensure you benefit immediately from the reduction.
BG tells me that direct-debit paying, standard-tariff customers who had their payments reassessed last July or later will receive the 10% cuts to their payments automatically. (If you were reassessed prior to July 2008, then your payments should go down too, provided that your usage is `consistent'.)
Sadly, BG has made no promise to reduce automatically any direct-debit payments for customers other than those on standard tariffs.
For those reasons, after the price reductions on 19 February, I recommend that everyone affected should contact BG to reduce their direct-debit payments. Otherwise you'll end up paying out more every month than you need to.
Is the standard tariff competitive, now?
On 19 February, British Gas will also introduce a prompt-payment discount of `up to' (those words again) £15 per year for customers on standard gas tariffs. If you have electricity too, there'll be a similar discount for that.
But, there's no getting around it: BG's standard gas and electricity tariffs are still hideously expensive. So a reduction of 10% on gas plus perhaps another £30 off doesn't help much. You're still paying way over the odds.
If you've never switched suppliers, you may not even realise you're on this tariff. When you last moved home, the existing supplier will have automatically placed you and your property on their standard tariff.
If this is the case, then using roughly average figures and The Fool's comparison tool, I reckon you could save around £350 a year by switching to a new supplier.
Even if you have to make very rough estimates about your energy usage, any top Internet deal should save you a huge amount of money.
Other energy customers who are already on decent tariffs should think strongly about waiting to see which supplier comes out on top over the next two months.
BG says the cut in standard-tariff rates will benefit 7.5m homes. That's a lot of people still paying hundreds over the odds for their energy.
Future price cuts may be on their way
It's worth noting that British Gas has not publicised the precise new figures for the tariff, nor have any comparison sites updated prices. Normally, comparison sites don't wait for the day that the new rates go into effect. However, it seems that BG hasn't released figures to them immediately.
The reason for this seems quite obvious to me. BG has put forward its modest decrease as an opening gambit. It's waiting to see how the other suppliers respond between now and March, and then it'll make a final decision on how much it's actually going to reduce rates. Any further reductions may or may not be limited to standard-tariff customers, depending on what cuts the other suppliers make. So watch this space.
> Compare gas and electricity prices through The Fool.
Be the first to comment
Do you want to comment on this article? You need to be signed in for this feature