Unusual laws and customs to watch out for on holiday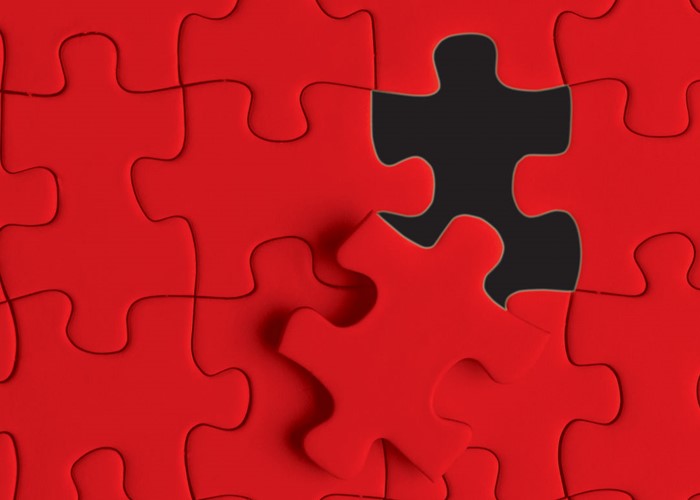 Don't be caught out by these peculiar laws and customs when you travel abroad!
Feeding pigeons, carrying mineral water or snacking outside a church might seem like pretty inoffensive things to do in the UK, but these actions have the potential to land you in big trouble in some places abroad.
That's the warning from the Foreign Commonwealth Office (FCO), which is urging British travellers to research their destinations extra carefully before jetting off, to avoid landing in hot water away from home.
Laws and customs can vary greatly from country to country and what may be fine in the UK could be a serious breach of the rules in the area you travel to. Holidaymakers that unwittingly flout the local laws or customs can end up with a fine or even get arrested and detained.
The FCO has said it has seen an increase in the number of holiday makers falling foul of the local laws while on holiday and getting arrested in the United Arab Emirates, Italy and the Netherlands.
To highlight the issue the FCO is launching a Know Before You Go campaign targeted at all sorts of holidaymakers from gap year students to package holiday lovers, sports fans to older travellers as well as people visiting friends and family abroad.
Unusual laws and customs
You can find country specific travel advice that breaks down laws and customs to be aware of using the Foreign Travel Advice tool on the Know Before You Go website.
Here are a few unusual laws and customs the tool helps to highlight and the consequences of breaking the rules.
| | | |
| --- | --- | --- |
| Destination | Law | Consequence |
| Barbados | It is an offence for anyone, including children, to dress in camouflage clothing. | Fines |
| Barcelona | It is against the law to wear a bikini, swimming trunks or to go bare-chested away from the beach front area in Barcelona. | Fines |
| Fiji | Sunbathing topless is prohibited. | Fines |
| Florence | It is an offence to sit on steps and courtyards or to eat and drink in the immediate vicinity of churches and public buildings in Florence. | Large fines |
| Japan | It is illegal to take some commonly available nasal sprays containing pseudoephedrine into Japan. | Fines |
| Maldives | Public observance of religions other than Islam is prohibited for non-Maldivians and visitors. | Arrest, detention |
| Netherlands | While the Netherlands has a reputation for being tolerant on the use of so-called 'soft drugs' this exists only for designated areas. Possession of prohibited substances or buying them can carry a prison sentence. | Arrest, detention |
| Nigeria | It is illegal to take mineral water into Nigeria. | Fines, confiscation |
| Saudi Arabia | In Saudi Arabia photographing government buildings, military installations and palaces is prohibited | Arrest and detention |
| Singapore | Chewing gum on the Mass Rapid Transit (MRT) system in Singapore is strictly prohibited. | Fines |
| Thailand | It is illegal to import more than 200 cigarettes into Thailand. | Large fines and confiscation |
| Venice | Feeding the pigeons is against the law. | Fines |
Source: FCO

Getting into trouble abroad
Over the past year 19,244 British tourists have needed Consular Assistance according to British Behaviour Abroad figures.
Largely these cases are down to deaths, hospitalisations, and lost documents. But 5,435 were for arrests.
Spain, the USA, France, Thailand and Greece were the countries where British nationals required the most Consular Assistance between April 2012 and March 2013.
Consular staff have reported that travellers are often unaware that local laws apply to them and many Brit think their passport is a 'get out of jail free card'. But while the FCO will try to assist, it can't change another country's legal process.
If you do end up in trouble abroad the FCO can help by issuing emergency travel documents, give you a list of local lawyers, interpreters, doctors or funeral directors and contact friends and family for you.
But it can't help you to enter a country if you don't have a valid passport or necessary visas, give you legal advice, investigate crimes, get you out of prison, pay bills, provide money, get you better treatment than what is given to local people or make travel arrangements for you.
How to keep safe abroad

To ensure you have a safe and enjoyable trip, make sure you do the following:
Get clued up on your destination even if it's a familiar one.
Research local transport, dress code, entry requirements and laws and customs.
Know the legal limits - if you buy alcohol or cigarettes before you travel, make sure they are legal in the country you are visiting.
Check your medicine- some medicines may have ingredients that are illegal in the country you are travelling to. Contact the embassy of the country you are travelling to and visit the National Health website and NHS Direct
You can use the Foreign Travel Advice tool for research. Also you can now ask questions via the FCO's Twitter service @FCOtravel and get a response within 30 minutes 9am-6pm Monday to Friday.
Have you ever unwittingly broken the rules abroad? Tell us about your experiences on holiday in the comment box below.
More on holidays:
The best websites for bargain holidays
How to avoid blowing your holiday budget
The best prepaid cards for spending abroad
Things you shouldn't bring home from a holiday
Be the first to comment
Do you want to comment on this article? You need to be signed in for this feature