The danger of 'buy now, pay later' shopping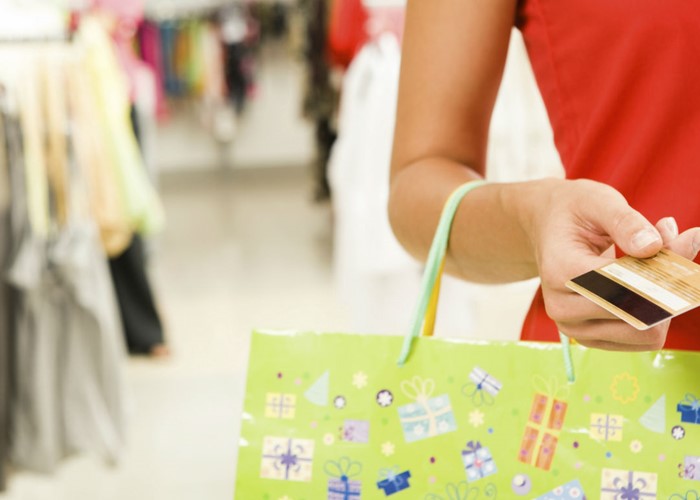 You should be careful when buying things on credit with retailers that offer buy now, pay later deals
Many retailers, like Littlewoods, allow customers to buy something immediately but pay for it later.
From clothes to electronics, they are a handy way to have instant access to something even when you don't have the cash to pay for it.
But as with anything that seems too good to be true, there is a massive catch. When the interest-free period ends a huge amount of interest will be added to the debt.
How these shops work
Littlewoods isn't the only company which works this way. Very, Isme and Currys are just a few others.
If you use them correctly, these shops won't charge you any extra, you can get that brand new washing machine and pay for it later.
Cara Newton, spokesperson for the Shop Direct Group, explains that this kind of shopping has been in place for many years and gives shoppers the option to defer payments for items which they need now, while allowing the flexibility of payment at a later date.
"Before choosing this option, customers are made aware of when their interest-free period will end and how much interest they would pay should they choose not to repay the full amount before this date," she adds.
But the danger is that many people who aren't able to pay for something straight away probably aren't going to have the funds to pay for it in six months or a year's time either.
Interest rates
The amount of interest charged varies between different shops.
Very says if you can't clear your balance after the 0% interest period ends you'll need to pay £5 a month, or 7% of the amount – whichever is greater and there are steep charges if you miss a payment.
To show just how much extra you might have to pay, when buying a new iPad, for example, from Littlewoods, the upfront cost is £499. You can choose to pay this over 52 weeks, interest free, or over 104 weeks at a rate of 34.9% - which brings the total up to £670.90, or nearly £200 more than you would have originally paid.
On top of this if you're late with a payment there's a whole host of fees to watch out for. It's a £12 charge for any late payments and another £12 if you want the debt cleared. There's also a £12 charge for any debt collection activity undertaken – such as letters or telephone calls – a £32 fee for a home visit for debt collection and a £25 'debtor trace' fee.
However, Newton does point out that products are only made available to people who the company is confident can afford the repayments, so this kind of finance is still greatly different to the likes of payday loan companies.
Most have the option of buying something and then paying for it in full after a set period, but this often means you'll also have to pay a 'one-off' payment to do so.
At Currys, for example, if you choose its in-store buy now pay later scheme, you can pay off the amount in full but you'll need to pay a settlement fee of £25.
To give you an example, the table below lists some of the most common shops where you can buy now pay later and the interest rates which kick in after the 0% period ends.
| | |
| --- | --- |
| Shop | Interest rate after 0% period ends (APR) |
| Argos | 29.9% |
| Brighthouse | 29.9% |
| Currys | £25 settlement fee on BNPL goods |
| Freemans.com | 32.9% |
| Gratton | 34.9% |
| Isme (Options account) | 7% a month, or £5 of your balance – whichever is greater |
| Littlewoods | 34.9% |
| Very (Options account) | 7% a month, or £5 of your balance – whichever is greater |
Why these shops work
When something useful breaks around the house, whether it's the oven, the dishwasher or the hoover, it needs to be replaced. And if you've not got the ready funds to pay for a new item, buying on credit is a tempting solution.
The idea of not having to pay for something for a year, or two years, is attractive but it doesn't work unless you pay it off on time - and even then there's a chance that you may be paying over the odds.
Buy second hand
One alternative is to search second-hand websites. Although it's not going to be brand new, it's easy to find something of good quality and often things are re-sold on websites such as eBay or Gumtree after only being used once or twice.
With any electrical products make sure you get the original documentation and check something works before you take it away (if picking it up from someone's house).
Most websites allow you to set up alerts so you'll be notified when a specific item is listed.
Our article - Seven things you should always buy used - talks about second-hand shopping in more detail.
Choose a 0% credit card
There are a whole host of credit cards on the market offering significant interest-free periods, from those which offer 16 months of 0% purchases to those with balance transfers for more than two years.
The benefit of these is you are given breathing space to pay for things, and the interest rates are around 16.9% on average after the initial 0% ends. This is a lot lower than the companies mentioned above but you'll still be left paying out if you don't clear the debt during the 0% period.
Buying with a credit card also offers added protection if the item costs more than £100. For more read How Section 75 can protect you.
Get help with your finances
If you owe money to a company and you're struggling to pay off the debt, in the first instance it's best to tell the firm instead of ignoring the problem. In the best case scenario it may allow you to miss one payment, or pay late without a fine.
Instead of resorting to a payday loan – which will ultimately leave you in more debt – a charity such as Step Change can give you help for free. It can work out a debt management plan, or speak to a lender about an interest holiday, and will give you free, confidential advice. Read Where to get free debt advice
> Fancy winning £50? We've got five £50 prizes in a draw for anyone who answers one of our Lovemoney surveys.
More on shopping:
Be the first to comment
Do you want to comment on this article? You need to be signed in for this feature