Agribank: New bank will pay 3.6% on your savings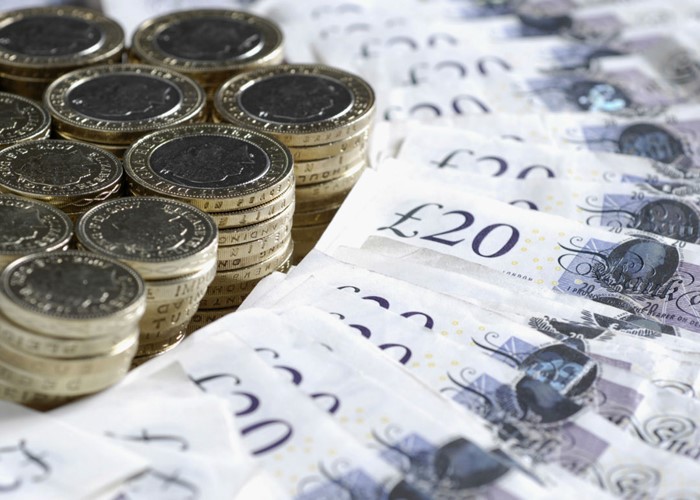 If you're looking for a better return on your savings, check out a new provider called Agribank.
Agribank is a new bank that is offering exceptionally high interest rates for savings accounts. The downside is the accounts aren't protected by a government-backed guarantee scheme.
Let's start by looking at how the Agribank accounts compare with the competition.
Top bonds lasting between two and five years
| | | | | | |
| --- | --- | --- | --- | --- | --- |
| Account | Term | Interest rate | Minimum deposit | Access | Notes |
| | Five years | 3.6% | £10,000 | | Not protected by a deposit guarantee scheme |
| | Four years | 3.5% | £10,000 | | Not protected by a deposit guarantee scheme |
| | Three years | 3.35% | £10,000 | | Not protected by a deposit guarantee scheme |
| FirstSave 5 Year Fixed Rate Bond 1st Issue | Five years | 3.05% | £1000 | Online | |
| | Five years | 3.01% | £1000 | Online | |
| Co-operative Bank 3-year Fixed Term Deposit | Three years | 3.0% | £1000 | Branch or Post | |
| Britannia 3 Year Fixed Rate Bond Issue 51 | Three years | 3.0% | £1000 | Online, branch or Post | |
| Darlington Building Society Monthly Income Bond 1 | Five years | 2.95% | £10,000 | Branch, Post | |
| Islamic Bank of Britain Fixed Term Deposit | Two years | 2.83% | £1000 | Online, Phone Branch, Post | Sharia-compliant account, so you'll be paid 'profit' rather than interest |
| BM Savings 5 Year Fixed Rate Bond | Five years | 2.80% | £25,000 | Post | For small deposits of £1 or more, rate is 2.4%. |
| | Three years | 2.61% | £1000 | Online | |
The above table shows that Agribank is clearly number one in the fixed rate bond market. I think the three-year bond, which pays 3.35%, is especially attractive in the current climate, way ahead of the next best three-year bond which pays 3%.
Safety
So the big question is: will your money be safe with Agribank?
Well, the first point to make is that Agribank isn't regulated in the UK – instead the bank's regulator is the Malta Financial Services Authority. And because Agribank is regulated in Malta, savers aren't protected by the UK's Financial Services Compensation Scheme (FSCS.)
Sadly, savers aren't protected by Malta's equivalent to the FSCS either.
Frank Sekula, the co-founder of Agribank, explained to me the bank chose to be regulated in Malta because the UK's FSA wasn't welcoming to new market entrants. As for the lack of a deposit guarantee, that's not happening because Malta doesn't want to extend any guarantee to new players.
Low risk
So you might think believe Agribank is higher risk than your average high street bank, but Sekula argues that it isn't as dangerous as you might think. That's because Agribank is using the money it raises from savers for one purpose only – lending money to British farmers for new equipment.
Sekula's business partner in Agribank, Matthew Smart, has been providing loans to farmers for the last 12 years via a company called Eastern Counties Finance (ECF), and this business has a very impressive track record.
ECF hasn't had any problems with the loans in the vast majority of cases, and farmers have only fallen significantly behind on their repayments in three cases out of each thousand.
What's more, Smart's business has never actually lost money on a loan. In other words, when a farmer has fallen behind on his repayments, ECF has still been able to get its loan back by selling some of the farmer's equipment.
Guarantee
Sekula gave me an 'absolute guarantee' that any money raised from savers would only be lent to farmers. Agribank won't use the money to buy sub-prime mortgage debt in the US or for any other risky venture.
Instead Agribank will 'fully match' its savings and loans. It will borrow money in sterling from UK savers and then lend it to UK farmers in sterling as well. If savers deposit money with Agribank for three years, the bank will then lend that money out for a three-year term.
So there shouldn't be any risk of Agribank getting caught out by changes in currency rates or issues with the duration of bonds or loans.
What's more, Agribank only has two owners – Sekula and Smart – so they can't be forced by shareholders to change their low-risk lending policy.
Government
It's also worth noting that in 2008, the UK Government bailed out savers who were unable to get compensation from a guarantee scheme when their bank went bust. As long as the account was operated from a UK branch, compensation was paid.
I suspect that the UK Government would follow the same approach in future, especially for savers with relatively small savings pots. But there are no guarantees and there is a chance that the UK Government would be less generous in any future crisis.
Risk/reward trade-off
There's a clear risk/reward trade-off here. You get the reward of a market-beating interest rate on your savings, but you take on the risk of no protection from the FSCS.
Personally, I think that the extra risk is largely mitigated by Agribank's low risk lending. If I were looking to put some money in a fixed rate bond, I'd be very tempted by Agribank's offering.
But, in the end, the choice is yours. I can't give you a 100% guarantee that you definitely won't lose your money - you have to decide whether you're prepared to take that risk.
More on savings:
Halifax launches savings bond that tracks base rate
The best instant access savings accounts
Think twice about saving in foreign banks
The top fixed-rate savings bonds
Be the first to comment
Do you want to comment on this article? You need to be signed in for this feature