Make big money from old toys!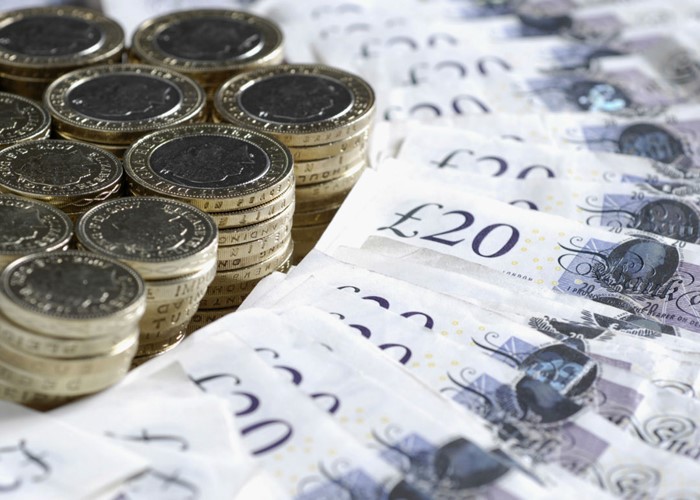 Long-forgotten toys, games and gadgets hiding in your home could be worth an average of £735.
Have you heard of a growing trend known as 'retrocycling'?
Retrocycling is when parents whose grown-up children have left home recycle their kids' unwanted belongings for cash. In effect, retrocycling is a kind of 'reverse inheritance', with some parents finding small fortunes lurking within their homes.
Cash in your attic
Rather than babysitting their grown-up children's belongings, parents should cash in on old Christmas presents to boost New Year bank balances, says a new survey from Lloyds TSB Insurance.
Last August, pollsters ICM interviewed 1,106 parents who have had at least one child leave home. This research for Lloyds found that nearly three-quarters (73%) of parents are left looking after their children's possessions after their offspring have flown the nest.
Remarkably, although some of these items have languished untouched for up to 20 years, they could be worth an average of £735 per household. Lloyds TSB Insurance calculated this figure using eBay Buy Now prices for 'retro classics' including Furby soft toys and bendy game Twister.
What's more, over a quarter of parents are not aware of the value of this clutter lurking in lofts, attics, spare bedrooms, garages, sheds and cupboards.
Cashing in on clutter
Of course, retrocycling old goods to raise cash also releases extra living and storage space, helping to makes homes more comfortable. This makes it a win-win strategy all-round -- especially if parents split the profits with their grown-up offspring.
So, what sort of items can parents sell to raise much-needed cash for themselves and their adult children? Here are some of the UK's most popular 'retrocyclables', in lists put together by Lloyds TSB Insurance with the help of the UK's Toy Retailers Association and popular eBay listings:
1. Top toys
Item

Possible

value

Transformers G1 Optimus Prime

£70

Barbie Camper Van

£69

Original Buzz Lightyear action figure

£55

Original Furby (1998)

£49

Tracy Island (from Thunderbirds)

£30

Original Twister game (1966)

£21
2. Popular books
Item

Possible

value

Encyclopaedia Britannica 1995 (complete set of 23 books)

£99

Beatrix Potter: World of Peter Rabbit collection

£40
3. Classic clothing
Item

Possible

value

Original Nike Air Jordans (1985)

£1,257

Original United Colors of Benetton sweatshirt

£22
4. Eighties music
Item

Possible

value

Signed framed WHAM promo LP 'Fantastic'

£195

Now That's What I Call Music Volume 1 (vinyl)

£22
5. Sports and hobbies equipment
Item

Possible

value

Fisher Price children's Grow With Me roller skates

£25

Andre Agassi junior tennis racket

£22
6. Gadgets and consoles
Item

Possible

value

Acorn BBC micro-computer

£54

Nintendo Original Gameboy, plus four games and accessories

£50

Sega Master System II console with 14 Games Bundle

£40
Of course, while you might not find any of the 17 items listed above in your home, you may find several items that can be sold to eager collectors for prices upwards of £20. Therefore, tracking down old and unwanted toys, books, gadgets and clothes could produce a tidy windfall for you and your family.
Profiting from the past
Another benefit of 'de-cluttering' through retrocycling is clearing the cobwebs of the past to make way for a brighter future.
To encourage this mental boost, Dr Kairen Cullen, chartered educational psychologist, says: "Hoarding items for longer than required could be a sign of a bigger issue, yet ignoring the problem for another year is rarely the best way to address the situation."
Dr Cullen adds, "People can hold on to objects that give them a sense of safety and well-being. Taking steps to clear out unnecessary items can help us start the New Year with a new sense of purpose, while benefiting from the positive feelings associated with finding items a better home and starting afresh."
Memories and memorabilia
To find out more, I asked Paul Fraser (owner of Paul Fraser Collectibles and well-known high-end collector and dealer) which surprisingly valuable items may be lurking in British family homes.
Fraser replied, "The toys that we loved so dearly as children now make for some of the most valuable collectibles. Nostalgia plays a huge role in collecting and those toys left to gather dust could now be worth a pretty penny."
"That box of old Star Wars figures clogging up your attic space could provide a decent contribution to your pension, depending on how heavy handed you or your children were! The 1978 Kenner telescoping Darth Vader figure is the most sought after and is worth up to $7,000 today in good condition."
"My Little Pony toys have now developed something of a cult following and limited-edition figures such as the first generation Rapunzel sell for around $400. For those whose offspring have yet to leave home, make sure you see that their Harry Potter books don't get too damaged. Hardback first editions are already commanding bids in the region of $15,000 to $20,000 at auction."
"Forget about those Beanie Babies though; what may have sold for hundreds a decade ago is unlikely to see double figures at auction now."
Now, where did my parents stash my old Commodore 64 computer when I left home in the Eighties? It appears to be worth a pretty penny these days!
More: Find and compare home insurance policies | Building societies restrict accounts to locals only | Sainsbury's cuts loan rates to just 5.1% APR
Be the first to comment
Do you want to comment on this article? You need to be signed in for this feature