Your Chance Of Winning A Million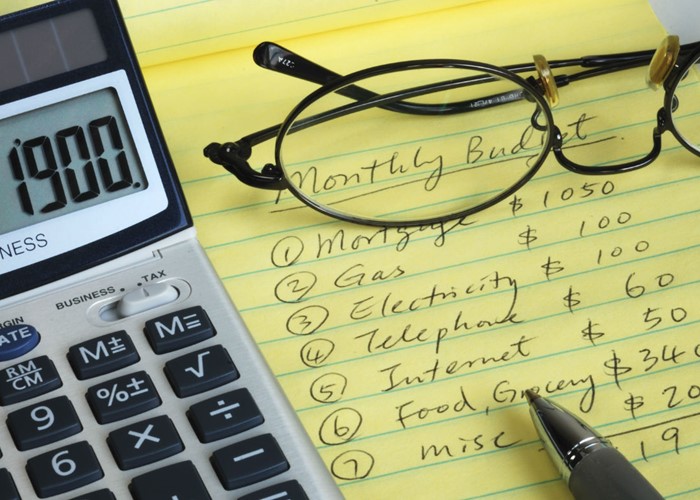 Harvey Jones looks at the odds of winning a million from various games of chance.
The new football season has seen the relaunch and rebranding of a venerable 85-year old pursuit - the Pools.
Littlewoods, Vernons and Zetters have been moulded into a single new entity, the New Football Pools, owned by Sportech, which has kicked off with a £5.5 million marketing campaign.
I'm no fan of gaming, but I do have a soft spot for the Pools, because I fondly remember my father and I filling in the coupon every Thursday evening back in the late 1970s. I think we once won £57.
Everybody dreams of winning a million, but what are the chances of it happening to you?
Inevitably, the answer is pretty slim, but the odds do vary depending on where you chance your luck.
It's a Lottery.
The National Lottery has created more than 2,100 millionaires or multi-millionaires since launch in November 1994. For every £1 spent on tickets, it pays out 50p to players in prizes.
Don't get too excited, because each £1 ticket gives you a one in 14 million chance of hitting the jackpot. But that doesn't stop 70% of the population from trying on a regular basis.
Those odds look thin, but you can prove anything with statistics, so try this: one in 9,423 players has now won a share of a National Lottery jackpot (including through clubs or syndicates). Do you feel lucky?
Your chances of picking up a smaller prize from scratch cards to prize draws are naturally much higher, but that won't change your life in the way winning a million would.
Bonds. Premium Bonds.
Premium Bonds, run by National Savings & Investments, was launched in 1957 with a top prize of £1,000, the equivalent of £16,729 today, enough to buy a brand new Morris Minor.
Premium Bonds slowly upped its prize money and hit the million mark in 1994.
Some 23 million people hold Premium Bonds -- 40% of the population. Ernie has now made more than 216 people millionaires and creates another two every month.
Each bond costs £1, although the minimum stake is £100. For each £1 unit your chances of winning a prize (the lowest is £50) are fixed at one in 22,000. If your stake is £100, you have a one in 220 chance. In August, Ernie dished out 1.6 million prizes.
But what are the odds of winning a million? The answer depends on how many bonds you hold. For each £1 bond, you have a one in 18.3 billion chance. If you hold £100 of bonds, that falls to one in 183 million, and if you hold £1,000, to one in 18.3 million.
At first sight, that compares poorly to the Lottery, where £1 gives you a one in 14 million chance and £1,000 a one in 14,000 chance, but there is a key difference. Your Premium Bonds go back into the draw month after month, year after year, and you can get your money back at any time. Not so your Lottery ticket. Oh, and unlike the Lottery, there is no time limit to claim your prize.
The key figure is the prize fund rate, currently set at a tax-free 3.4%. That is worth 5.67% to a higher-rate taxpayer and 4.25% to a basic rate taxpayer, which compares reasonably well to best-buy savings accounts, which currently pay around 6%.
Is that your final answer?
Littlewoods Football Pools was founded in 1923 and paid out its first million in 1986, the biggest ever prize in any British competition at the time. Since then, it has created more than 100 millionaires.
At its peak, more than one-third of the population played the Pools every week, but the Lottery changed all that. But it still attracts around 750,000 players, and many more play spin-off games such as Footy 15 or Premier 10.
The New Football Pools offers a maximum jackpot of £3 million. There are so many variables, such as results and the number of players, that the Pools refuses to quote your chances of winning the jackpot.
But a few years ago, a Cambridge mathematician called Dr Oliver Johnson worked out the odds of a £10 bet winning a million in different forms of gaming.
The Lottery came in fourth place, with £10 giving you a one in 1.4 million chance. The Pools came third with a one in 639,685 chance, while sports betting came second with odds of one in 247,596.
And the winner? National Bingo, which links hundreds of bingo clubs across the country twice daily. It's odds of making a million are one in 200,000.
Dr Johnson didn't calculate the odds of winning big on the Premium Bonds, but he did include TV show Who Wants To Be A Millionaire. The odds were lowest of all at one in 1.5 million.
The odds of a big win may be poor, but tens of thousands of people have been made millionaires over the years, and who knows, one of them could be...
More: A Safe Lottery
Be the first to comment
Do you want to comment on this article? You need to be signed in for this feature