How to have a holiday for less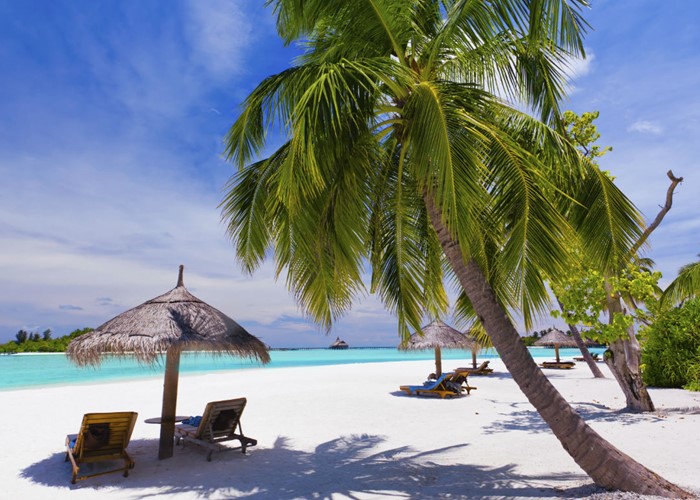 Want a break that doesn't break the bank? Here are some ways to cut your holiday costs.
Throughout this Big Budget Month series of articles, we've looked at some ways to get tough with your spending. And you could arguably be even more ruthless by choosing not to go on holiday for a year or two.
But if you do want a break, here are seven simple ways to keep the costs down.
1) Choose your accommodation wisely
You don't need to splurge on an ultra expensive hotel to enjoy yourself on holiday.
With many of us tightening our belts, more and more of us are now braving the outdoors and going camping or caravanning. Not only does this work out to be far cheaper than a hotel, but it can also be a lot of fun, particularly if you have kids.
However, if camping really doesn't appeal, another cheap option is to stay at a youth hostel. And don't panic - you don't have to be a young backpacker to do this - many hostels provide rooms suitable for families and couples - as well as traditional dormitory-style accommodation.
The Youth Hostel Association (YHA) website is definitely worth a look - did you know you can find rooms in youth hostels abroad via their website?
On the other hand, you could always go self-catering and rent out a villa or a cottage. What's more, because you'll have your own cooking facilities, you won't need to eat out every day and as a result, you'll pocket plenty of extra pennies. Try Holiday-rentals.co.uk for self-catering accommodation.
Alternatively, if you're feeling adventurous, why not opt for a secret hotel? If you use sites like Hotwire.com or lastminute.com's Top Secret, you can get hotel rooms at deep discounts, but crucially, you won't know which hotel you're booking until after you've confirmed and paid. This could be a great way to enjoy a city break! Read How to get a bargain hotel room to find out how it works.
If you want to stay in the UK, there's also something of a price war going on between the budget hotel chains. Travelodge, Premier Inn, Holiday Inn Express and Days Inn all regularly offer deals and room sales. When they do, we'll mention them on our Facebook page.
Finally, if you fancy trying something new, why not house swap? You can read more on this in Property swap shop.
2) Book early - or book late
If you book your holiday several months early, you're more likely to be able to snap up some cheap deals before they all go. Check out websites such as ebookers, Expedia and Travelzoo to see whether there are any special offers.
That said, if you're fairly flexible about when and where you want to go, you can also pick up some brilliant bargains at the last minute by using websites such as Lastminute.com or Teletext Holidays.
3) Find cheaper flights
Shop around when you're booking flights to make sure you're getting the best possible deal. Try price comparison sites such as Kelkoo Travel, Skyscanner and Kayak, but also make sure you check with airlines' own websites to see if it's cheaper to buy direct.
You're likely to find that the more flexible you are with timings, the better the deal. For example, you might have to fly late at night or very early in the morning. It might also work out cheaper to fly midweek, instead of at weekends.
4) Travel light
It's also worth remembering that budget airlines aren't always cheaper because they add on costs for checking in luggage (as well additional costs for checking in at the airport and paying with certain debit and credit cards).
So it's a good idea to only pack the bare minimum! In theory, if you're only jetting off for a long weekend, it should be fairly easy to limit your baggage to just hand luggage that can be taken straight onto the flight.
5) Travel money
If you're planning to take some spending money with you, don't leave it until the last minute.
Exchange rates can vary considerably from place to place, with airports, hotels and high street banks offering much less competitive rates than those from currency specialists. So it's really important to shop around rather than plumping for whatever you can get last minute at the airport.
That said, many high street banks will exchange currency commission-free, and will also buy back any unused currency once your holiday is over – also commission-free. But although this is convenient and tempting, keep in mind that it doesn't necessarily mean you're getting the best deal.
You can read more on this in Five ways to get the most holiday cash.
It's also worth noting that if you're planning to use your debit or credit card to withdraw cash abroad or make purchases, most cards will charge you every time you carry out a transaction.
To avoid this, you could use the Halifax Clarity Card or Saga Over 50s Platinum (if you're aged 50 or over), which don't charge foreign exchange fees or cash withdrawal fees. That said, if you are withdrawing money abroad, be warned that you will be charged interest from the day you withdraw the money - at least 12.9% and 19.6% respectively.
Alternatively, you might prefer to use a pre-paid currency card, such as the Travelex Cash Passport or the Caxton FX Mastercard. You can usually buy these free of charge and all you need to do is pre-load the card with foreign currency – at no additional cost. You can find more information about this in The best prepaid cards for spending abroad.
6) Car hire
Car hire can work out to be expensive if you don't do a bit of research first and don't book in advance. Websites such as carhiremarket.com and carrentals.co.uk that allow you to compare the cost of car hire abroad are well worth a look.
If you book your car hire at the same time as booking your hotel or flights, you may also find you can get a great deal as part of a package.
It's also a good idea to take out excess reimbursement insurance before you travel. That way you can side-step the excess-waiver you'll be offered by your car hire company, which can cost as much as £10 a day.
Taking out your own insurance will work out much cheaper and will cover your excess if you damage the hire car. Carhireexcess.com offers comprehensive cover from as little as £1.99 per day in Europe, while insurance4carhire.com offers an annual European policy for £49.
7) Go where the pound is strong
To save even more money, it's a good idea to choose a holiday destination where the pound is strong. Outside the Eurozone, your currency will currently go further in Poland, Turkey, Egypt, South Africa, Mexico and India, say currency specialists FairFX.
A final word
Don't forget that if you're paying for any big purchases (such as flights and hotels) by credit card, your rights will be protected under Section 75 of the Consumer Credit Act - providing you spend over £100.
It's also a good idea to use a 0% on new purchases credit card if you know you won't be able to pay off your credit card bill in full - that way, you could have up to a year to pay back your debt, interest-free!
Alternatively, if you're positive you'll be able to pay off your credit card balance in full, why not be rewarded for your spending by using a cashback credit card or a rewards card that offers airmiles?
Happy holidays!
More on travelling abroad
Driving in Europe: what you need to know
What does an EHIC really cover?
How to get top travel insurance for your holiday
Should you pay for a buy back rate when exchanging currency?
Be the first to comment
Do you want to comment on this article? You need to be signed in for this feature