Asda has rejigged its Asda Rewards supermarket loyalty scheme, to make it easier for shoppers to make the most of the rewards they earn from their grocery spend.
The Asda Rewards scheme is a little different from regular loyalty schemes, in that you don't earn points based on your spending, but rather build up a 'cashpot'.
The money within the cashpot can then be converted into a voucher which can be spent at Asda.
Previously, once the cashpot was turned into a voucher, shoppers would only have a month in which to spend that voucher.
However, Asda has this week increased the time period so that shoppers now have three months in order to spend that vouchers after it has been created, making it easier for you to build up a bigger balance and then deliberate over how to spend it.
Unused money in your cashpot, which has not been converted into a voucher, will expire six months after the date in which it was earned.
How Asda Rewards works
Asda Rewards is an app-based scheme, so you'll need to download the app from Google Play or the Apple app store. Thankfully it's free to do so.
There are then a few different ways that you build up the size of your cashpot.
Firstly, there are 400 'star products' across Asda.
Every time you purchase on, you'll get 10% of the cost added to your cashpot ‒ essentially, it's earning cashback on specific items. Asda says there will be both branded and non-branded items across the star product range.
Then there are 'in-app missions'. Honestly, this sounds a bit like a video game, but far less exciting.
As you complete these missions, you earn a prize. So for example, at launch there was a 'back to school' mission at the moment, which rewarded you with £5 into your cashpot if you spend £25 on George school uniform.
Finally, there will be spending milestones within the app.
If you spend a certain amount at Asda within a set time frame, then you will earn some money into your cashpot. For example, when you spend £50 you get 50p back.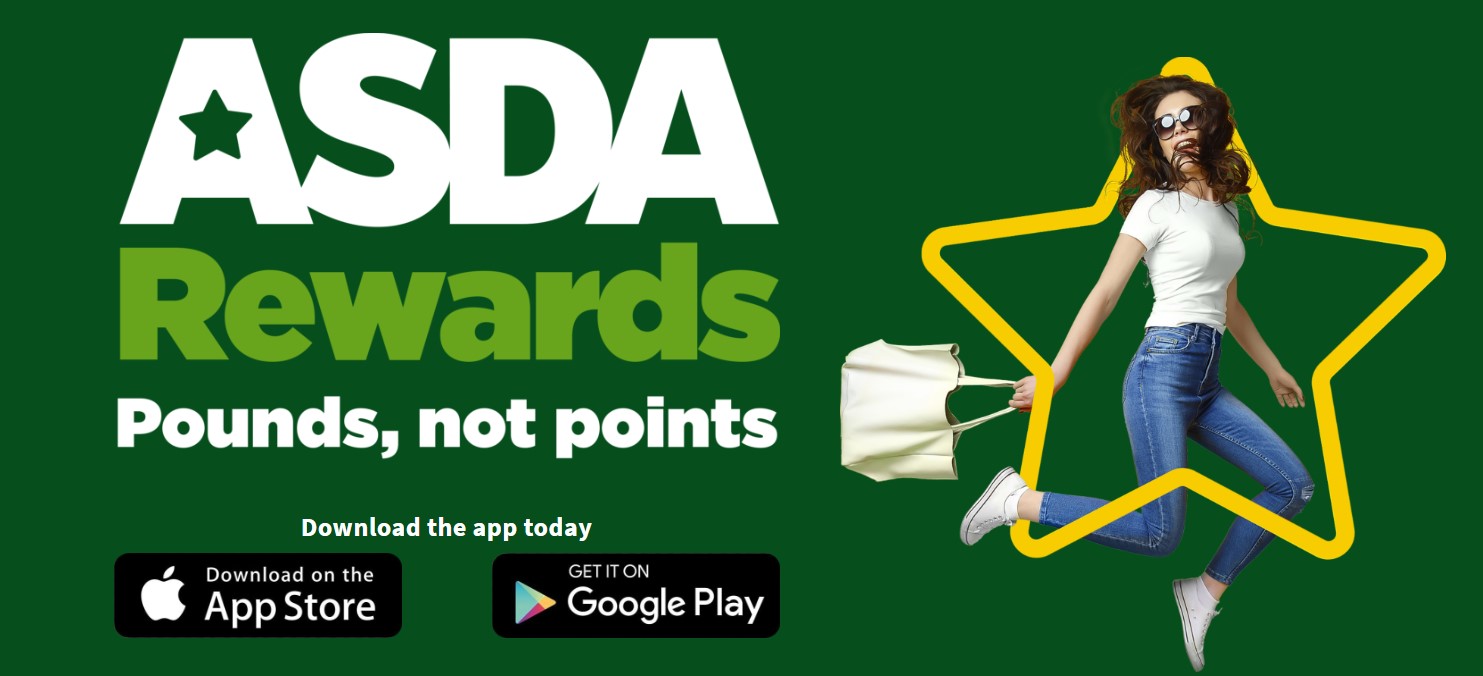 Why saving at the supermarket is so important
Schemes like Asda Rewards offer shoppers the chance to make their money go a little further at the supermarket, and that's rarely been such an appealing idea.
Household finances are under pressure because of rising costs across the board, but it's on food and drink where we are really suffering.
According to the Office for National Statistics, in the 12 months to December 2022, food and non-alcoholic drinks prices rose by 16.9%.
Those costs have now risen for 17 straight months, with food price inflation at its highest level since September 1977.
With inflation of that scale, any scheme that can help you reduce the costs somewhat is going to be worth consideration.
The pros and cons of the Asda Rewards scheme
The first big positive here is that this is the first time that Asda has launched a proper rewards scheme.
It means that regular Asda shoppers now have the chance to get something extra whenever they shop with the store, which will be welcome at a time when finances are stretched.
There's also a welcome simplicity to the scheme. There's no worrying about the value of loyalty points, and how that translates into discounts with partner retailers ‒ you simply build up a cashpot, then turn the money in that pot into a voucher.
One of the big downsides to the scheme to be aware of is the fact that it's app-only.
As a result, it's reliant on you not only having a smartphone but being comfortable using it while out and about.
That's fine for young people and those who are confident using technology, but it's potentially a barrier for older people and the vulnerable.
The rewards you earn will also be somewhat out of your control.
It's great if your shopping needs line up with the in-app missions, since you'll get something extra for buying items you wanted anyway.
But if that's not the case, you won't build up such a big cash pot.
It's a similar story with the 'star products' ‒ only time will tell how well they line up with the sort of goods that people want to buy on a regular basis.
The timescales involved with the scheme strike me as pretty short also.
You only have six months to turn the money in your cash pot into a voucher, which isn't very long by comparison with rival schemes where you have years before your points expire.
However, the change around spending those vouchers is a really good one in my view. It gives shoppers a little extra time in order to build up their cash pot balance, making it easier to save up for a big spend, for example, a birthday or Christmas.
Should I sign up for Asda Rewards?
Obviously, the more that you shop at Asda, the more sense it will make to sign up for Asda Rewards.
If you always do your grocery shopping there, then frankly it's a no-brainer.
However, it's also well worth considering even for those who spend with Asda more infrequently.
After all, it's a free scheme and offers a simple way ‒ for those happy with smartphones ‒ to earn some rewards from their regular shopping.