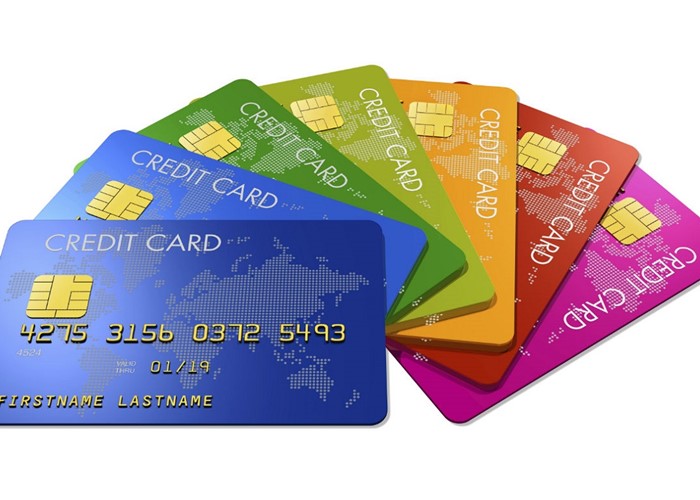 Your first credit card could reward you with cheaper shopping, and increased safety from fraud and other problems. We write about the best card to get started, and explain how to avoid debt traps and costly small print.
Credit cards can be useful to start building up a credit record, which is necessary for getting bigger and cheaper loans in the future, including buying a house five to ten years down the line.
It can also make sense to use a credit card when making big purchases, because it gives you greater legal protection. Spend £100 to £30,000 on a purchase and you can get your money back from your credit-card company if you have certain problems from the seller, for example if you're a victim of internet fraud or the goods aren't what they were supposed to be.
Then there is the fact that a credit card can give you instant cash in a dire emergency. Plus, some credit cards also reward you for doing your normal shopping.
It's easier said than done
Yet, if you're looking for your first credit card and you've not had any debts before, you may find it difficult to take advantage of any of the best offers out there.
To start with, many of the best deals are "balance transfers". Every second article about credit cards at the moment is about an extraordinary new deal from Barclaycard offering two years at 0% interest for a one-off fee of less than 3%. But, since you have no debts to transfer, that's no use to you.
On the other hand, when you're looking for more useful rewards, such as 0% interest on new purchases or even cashback on your weekly shop, these can be extremely difficult to get if you've never had any debts. With no credit record, banks don't know if they can trust you to meet repayments.
Here's how to get started
It's not quite catch-22, however. There are credit cards designed to get your debts started. (Interesting that lenders call them credit cards, not debt cards. They make borrowing sound so much more positive.)
If I was choosing a debt card for the first time today, I would go for such a starter card, but I'd try to get one that offers some kind of reward.
These starter cards will never be as rewarding as cards for more experienced borrowers, and the credit limit (or, rather, debt limit) might be very low to begin with. But provided you pay off your debt-card bill every month you should be able to increase your limit inside six to 12 months and get a more rewarding card a year later.
That is not to say you should see your limit as a target. You need to stay out of debt, or keep your debts as low as possible, in order to remain financially secure and to give yourself a much better chance of being comfortable or even wealthy one day.
The best starter card
I have looked around for all the starter cards I can find and there are just two with any noteworthy reward offers.
The first is the Granite debt card. It offers discounts at various stores. However, since the offers are temporary, lasting perhaps just three months, it's hard to estimate how much benefit you'll get from it. Furthermore, temporary offers generally make people spend more money, rather than save it, because they encourage people to go shopping quickly while deals last, and often in more expensive stores than they otherwise would.
That leaves just Barclaycard Initial. Barclaycard are pushing out all the stops to pull in customers at the moment, having at least three of the top debt cards. The Initial is one of them. It's for first-timers, but it comes with Barclaycard's "Freedom" rewards system, with which you can earn and spend points when shopping at more than 20,000 stores.
The points are only worth a fraction of a penny per pound spent, but as you learn more about finance (as I'm assuming many of you are reasonably young) you'll realise that small things matter a lot. And when you have built up a debt history you can progress to a more rewarding card.
How to use your starter card
Use your debt card every month for your normal purchases to build up a debt record...
...But pay off your entire card balance every month without fail so that your debt history is a good one. If you miss a payment you get fined. Furthermore, if you don't pay off the full debt every month you'll get charged interest, and the interest rate on credit cards is staggeringly high – on this card at least 18%. It is a dreadful way to borrow for longer periods.
Read How to spend less and have more to see how paying debt interest will make you poorer not just while you have debt, but for the rest of your life. (However, it also shows that borrowing to improve your income or wealth is well worth it.)
Don't go to a shop just because you get reward points from it, because you'll end up buying more, and spending more money in shops you wouldn't normally use. That's the sole reason you get rewards in the first place. To swerve that psychological trick, ignore your points and let them build up accidentally whenever you use one of the tens of thousands of affiliated stores. Be patient; eventually you'll have an opportunity to use your points by sheer chance.
Remember that the banking industry exists to take as much money from you as possible. Our spending went up dramatically when we started using debt cards – the first one being from Barclaycard back in the 1960s. Now we have contactless technology making borrowing to shop even easier. Resist your shopping impulses and only buy when you need to.
Providing services for customers is just a secondary function of the industry and an unfortunate cost for the banks. That's why debt-card small print is littered with expensive booby traps. Read about the key ones in Beware these 19 credit card tricks, and you should be able to avoid all the costly mantraps and snares.
Follow all those tips and you can make your first debt card work for you and not for the banks.
More: Apply for a Barclaycard Initial today.
Be the first to comment
Do you want to comment on this article? You need to be signed in for this feature