APP scam: 'I lost £9,000 when scammers pretended to work for my bank'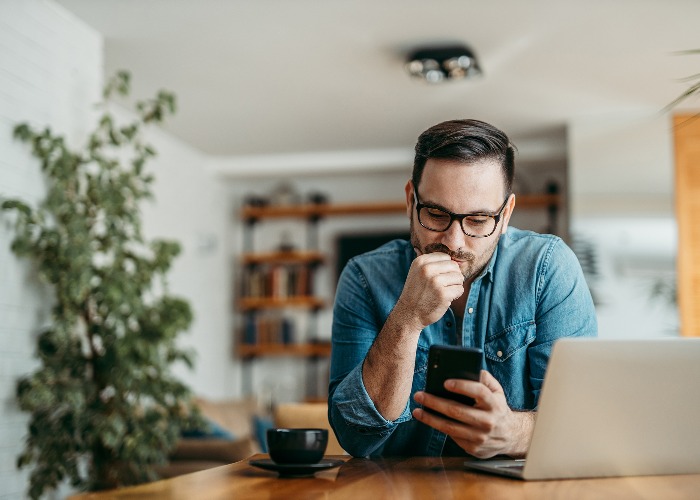 A loveMONEY reader was tricked out of nearly £9,000 after scammers posed as bank staff. We reveal how the scam works and how to stay safe.
Fraudsters are coming up with more sophisticated ways to defraud people.
A common method used by scammers is number spoofing where someone imitates the phone number of a legitimate company.
In the past, we've warned loveMONEY readers about number spoofing and why any calls out of the blue should be treated with suspicion.
Unfortunately, we're still getting reports of people being defrauded by scammers using this method.
We reveal how one loveMONEY reader was recently affected by such a scam and what you can do to avoid getting scammed.
APP scam: 'I was tricked into sending over £20,000 to scammers'
'Compromised account'
In December, Jim (the reader's name has been changed to protect anonymity) got a call from someone claiming to work for Revolut – and the number, 0203 322 8352, matched an official Revolut number.
"They claimed my account was compromised and was in severe danger," said Jim, who was then asked to verify his identity to the caller.
According to Revolut, Jim was tricked into sharing his one-time password (OTP), which allowed the scammer to process card payments via Apple Pay – to make him believe his account was compromised.
When Jim checked his Revolut app, he saw unauthorised payments totalling over £1,000 – which were made by the scammer using his OTP.
It's not known why the scammer didn't simply empty Jim's account using these unauthorised payments instead of getting him to transfer money.
It's likely that the fraudster did a few unauthorised payments to make Jim think his account was in danger, as more suspicious activity may have resulted in the bank blocking payments.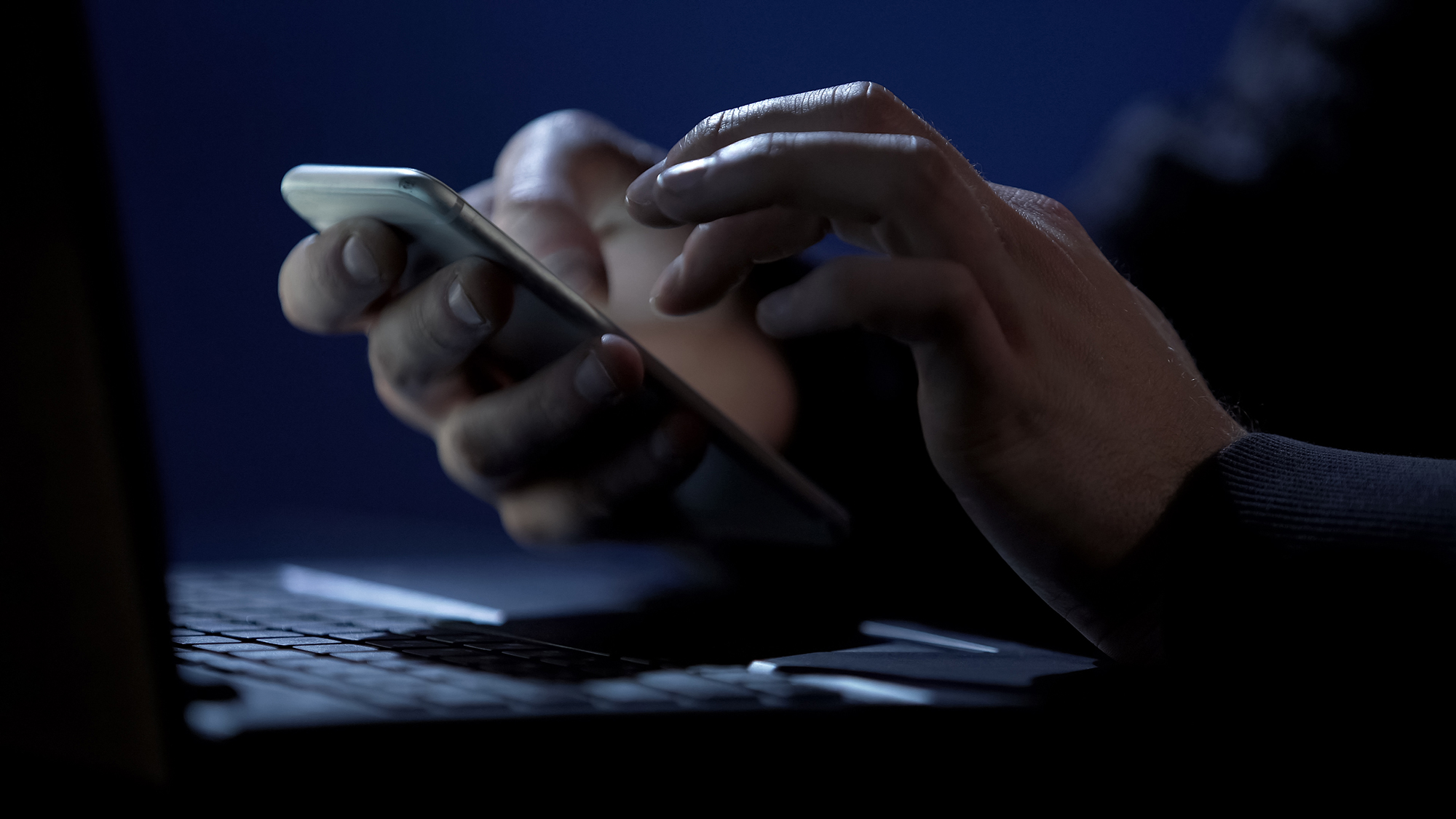 Jim confirmed the activity on his account was unauthorised and was worried about losing his money, so when the caller claimed his account needed to be closed and a new one needed to be opened, he agreed.
Using the account details he was given, which he believed was for his new account, Jim transferred all his money (around £8,800) to the new account.
Unfortunately, he was unable to see that a different name appeared on this account until after he transferred the money.
When the scam happened, Confirmation of Payee was not yet available via Revolut and was launched in January – after Jim was defrauded.
If Confirmation of Payee was available, Jim would have been warned about the details not matching and could have stopped the transfer before it was too late.
Confirmation of Payee checks that the account name matches the name the bank has on file and lets you check whether everything matches before transferring money.
Some banks may block payments if the details don't match as they could be concerned that the individual is being scammed.
When Jim was asked by the caller where the money was, he got suspicious – and became even more so when he was asked to use the TransferWise app, so he decided to hang up.
Jim reported the scam to Revolut who reversed the fraudulent transactions but warned him that he was unlikely to get any money back unless it was recovered from the recipient account.
The bank said it would look into what happened as soon as possible, but according to Jim, there was no 'real response.'
Revolut have previously warned their customers not to pick up any calls from official numbers – as these are only used for incoming calls.
⚠️ Fraudsters will try every trick in the book to get you to part with your hard earned cash.

The police or your bank will never ask you to transfer money out of your account for fraud reasons. pic.twitter.com/ppB9KNFSoB

— Action Fraud (@actionfrauduk) January 27, 2021
How did Revolut respond?
When Jim got in touch with loveMONEY, we contacted Revolut to see whether they could help.
After investigating, Revolut offered Jim a full refund and compensation of £183 as a gesture of goodwill for 'distress and inconvenience.'
"We urge customers to be extra careful if they receive unexpected calls from people claiming to work for Revolut or other companies," said a spokesperson at Revolut.
"Scammers can do what is called spoofing, which means they intentionally change the phone number and/or name displayed on caller ID when making a call to hide their identity and pretend they are calling from another company or organisation.
"Revolut only provides customer support via the in-app chat, so if a customer receives a call from someone claiming to work for Revolut and asking them to transfer money then it is certainly a scam.
"We advise any customers facing this situation to ask the person claiming to be an employee to continue the conversation via the in-app chat, as fraudsters will not be able to do this, and end the call.
"The customer should then contact support through the in-app chat and inform us of what has occurred. Revolut has an automated phone number, 0203 322 8352, but this is for customers to ring if they need to block their card where it has been lost or stolen.
"As we only use this number to receive incoming calls, a customer will never receive a legitimate call from it.
Clone firm scam: 'I lost £50,000 days before scammers were flagged by FCA'
"We encourage customers to read the useful information on Revolut's blog to find out more about this kind of scam. Revolut takes the protection of all our customers extremely seriously.
"We are fully aware of the industry-wide risk of customers being coerced by organised criminals and our sophisticated and comprehensive anti-fraud systems have a strong track record of spotting, stopping, and reporting criminal activity.
"We continue to invest heavily in anti-fraud technology which includes Revolut's recent addition of Confirmation of Payee.
"We advise customers to make sure they are sending money to the correct recipient and never to send any funds unless they are completely sure they are paying the correct person.
"We evaluate fraud cases on an individual basis, supporting customers who have fallen victim, despite taking every necessary precaution, where appropriate."
Following my intervention, Jim donated £100 to a charity of my choice, the RSPCA.
Quick reminder that we only provide customer support inside the app, and we'll never ask you to download apps that allow our support agents to remotely access your phone. Watch out for suspicious scam ads and refresh yourself with our blog 👇https://t.co/TfEpg4u09K

— Revolut (@RevolutApp) November 4, 2020
How to stay safe
As we've mentioned before, be wary of any unexpected calls even if it appears to be from an official number.
Make sure you explain that you call them back when you've looked up the number yourself so you can verify that they are legitimate – don't use any links or numbers in any unverified texts or emails.
With Jim's case, a huge red flag is that Revolut has officially stated that if you get contacted from 0203 322 8352, 0800 0318470, or 0800 0318435 it's likely to be a scam.
In this official post, Revolut says that these numbers are only ever used to receive incoming calls and that they would never send any SMS authentication codes from its UK number.
"In the rare cases where we do reach out to you, we will contact you first via the in-app chat and let you know that we will be calling you," said Revolut in its post.
'I lost over £10,000 when scammers pretended to be my bank'
Are you unable to get a refund after being scammed? Contact the loveMONEY team at uknews@lovemoney.com. We may be able to help resolve your issue.
Be the first to comment
Do you want to comment on this article? You need to be signed in for this feature