Financial advice: Brits won't pay for advice and that's a problem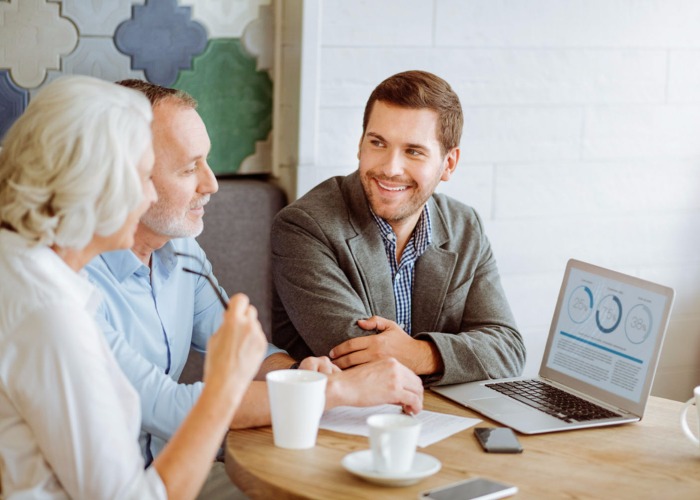 A new study has revealed a lot of people don't want to pay for advice and make massive decisions about their money based on gut decisions.
When Michael Gove suggested the nation had had enough of experts, he wasn't talking specifically about financial advisers.
Yet a new study suggests he easily could have been.
The Association of British Insurers (ABI) recently released the results of a new survey it had carried out, polling people on their attitude towards paying for financial advice.
And it found that a massive 72% of respondents said they would not be willing to hand over any money to an independent adviser.
Rather than go to an adviser, the study found people are more happy getting their information through Government sites, from pension providers, or simply through family members who they believe are a bit more up to speed with what's going on.
Get impartial advice from Profile Pensions
Why we need financial advice
There are plenty of areas where you don't really need to pay an adviser for any guidance, and that's where sites like loveMONEY have been so helpful over the years.
Picking out a credit card, savings account, or working out how to go about negotiating a new broadband deal are some examples where paid financial advice is not needed.
But there are some areas where it may make sense to pay for advice from an expert. If you're looking to invest a lot of cash, or you want to manage your estate to limit how much tax you pay, or you want to work out how to ensure your pension lasts for the rest of your life, then an adviser can prove invaluable.
It won't be right for everyone of course, but for an awful lot of us paying for that guidance can make a huge difference to our overall wealth.
So, it's a bit of a worry that so many people are entirely unwilling to consider it.
Pension advice: when you need it, where to get it & how much it will cost
A generational gap
Interestingly, a different study looking into precisely who gets advice with their finances from a professional has revealed an unexpected generational divide.
A poll by advice firm Progeny questioned thousands of people on whether they use a financial adviser, with a whopping 41% of those who do falling between the ages of 18 and 34. By contrast, just 17% of those using an adviser were aged 45-54, with 18% of the over-65s using an adviser.
This is striking as going to a professional adviser is not something that you would necessarily associate with younger generations.
Then again, given the many hits that finances of younger people have suffered through no fault of their own, and the challenge of both saving for a decent retirement while trying to get onto the housing ladder, it makes sense they would seek out the helping hand of an expert.
Taking it all in one go
The nation's reluctance over taking advice is particularly concerning at the moment. A separate study from the ABI looked at how pension savers are tapping into their pots, and it makes for eye-opening reading.
It found that between April and September the number of savers withdrawing their entire pot in one lump sum had rocketed by 94%, up by 51% compared to the same period last year.
Part of that will, of course, have been down to savers opting to hold off on such a big decision as the COVID-19 pandemic escalated earlier this year.
But even so, we know that a significant number of people are opting to take every last penny out of their pension pot in one go, a move that is all too easy to result in a whopping great tax bill if you don't really know what you're doing.
As a result, it's something that should only really happen if you know precisely what the consequences will be, yet given the reluctance of so many to get advice, it's likely to all too often lead to one of those meaty tax bills when it really doesn't need to.
Get impartial advice from Profile Pensions
Doing things differently
I found it striking that the ABI's response has been to call for the regulators to change how advice and guidance ‒ which are two very different things ‒ are classified.
The idea is that by doing so it could mean that advice is made more simple and affordable, or that the guidance on offer is less limited.
It's not entirely clear why people are wary about paying for advice. Are they put off because of the cost? Or because they don't understand why they need it, or what the advice actually means?
Really we need to have a better idea of that root cause before we can reform the way advice is provided and paid for. But what is clear is that, in its current format, too many people don't see the point in paying for money help. And that should be a cause for concern.
*This article contains affiliate links, which means we may receive a commission on any sales of products or services we write about. This article was written completely independently.
Be the first to comment
Do you want to comment on this article? You need to be signed in for this feature