Electric cars: running costs, Government grants and cheap charging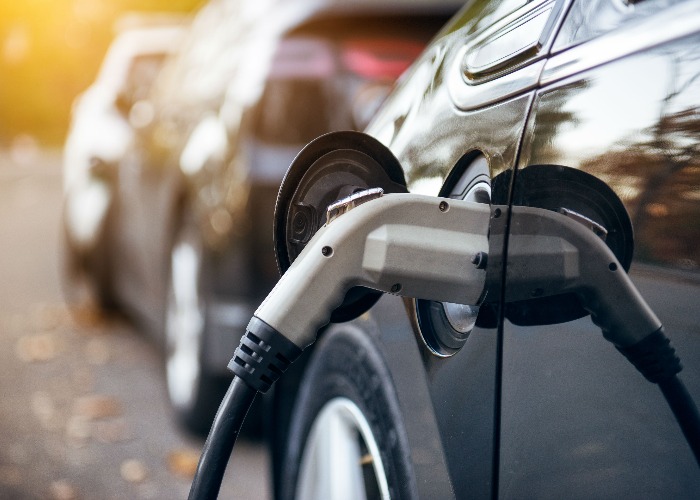 Grants are shrinking, but it's still possible to get £3,500 towards the cost of a new car: here's how to claim, plus other ways to save money.
Is it worth getting an electric car?
Until recently, you got an electric car to save the environment.
That meant putting up with high costs, limited convenience and occasionally terrible design.
Today, you get an electric car to save money.
Not convinced? Electric cars are still relatively expensive: the average electric vehicle listed on Auto Trader costs £17,622, compared to £10,760 for petrol vehicles.
However, a combination of grants and savvy buying can make a huge difference. Simply being able to avoid petrol could save you thousands, given recent price rises (more on how to survive these here).
In this article, we look at the cheapest ways to buy and run an electric car, whilst making sure you don't miss out on free money from the Government. It's worth noting that grants have been falling recently, so you could be running out of time to claim what is essentially free money.
If you were planning to buy a new car – even if you'd never thought of going electric – read on.
Selling your old car? We've put together guides to getting the best price on Auto Trader, webuyanycar.com and Gumtree.
Plug In Car Grant
Deciding when to buy an electric car can feel like a waiting game: prices only seem to fall, so why not wait?
The reason not to wait is that you could miss out on up to £3,500 in Government grants for your new car.
The Plug In Car Grant gives up to 35% of a new electric vehicle, or £3,500, providing it's in the Government's Category 1 list of fully electric vehicles (including the Tesla Model S, pictured below). However, the grant for Category 2 plug-in hybrid vehicles will be scrapped in November: it was previously 35% or £2,500 maximum.
You don't need to do anything to get the grant, as it should be included in the dealer's price.
Last year we listed some of the best electric cars available, including cheaper options, but be sure to check as new models are constantly coming on the market.
If you're buying your car on finance, make sure you're getting the best deal possible, which may not be the one offered by your dealer.
We've put together a full guide to car finance, which you can read here.
Running costs
Electric cars are considerably cheaper to run than petrol or diesel vehicles.
On a full charge at home, an electric vehicle can run for 100 miles at a cost of £2-£4, according to the Energy Savings Trust. Some models have longer ranges.
Charging up an electric car at a motorway charging point costs around £6, although in many you can do so for free.
In comparison, 100 miles in a petrol or diesel car would cost £13 to £16 – although there are ways to reduce your expenditure on fuel.
Electric vehicles are exempt from road tax and London's £11.50 per day Congestion Charge, although you still need to claim the discount in both cases.
In many cases you can also get free or discounted parking: ask your local council.
Servicing an electric car is generally cheaper, due to fewer moving parts and there's no oil to change.
The electric version of the Volkswagen Golf costs £424 in servicing over three years, compared to £1,245 for the petrol version, according to greencarguide.co.uk.
Insurance for electric cars is slightly more than for similar petrol and diesel vehicles, so make sure you shop around for quotes and never, ever let the insurance auto-renew (Felicity Hannah explains why here).
Grants for home charging
It is possible to charge a car using a 3-pin plug; however, this takes 6-8 hours for a full charge, according to uSwitch.
Buying a proper chargepoint for your garage or driveway can bring this down to around three hours, and you can get the Government to help you pay for it.
The Electric Vehicle Homecharge scheme will pay for 75% of the total costs (including installation) of the chargepoint; up to £500 in total.
Just make sure the installer is authorised by OLEV; they then claim the discount, so you don't need to do anything except purchase a Category 1 or Category 2 electric car within four months of getting the chargepoint.
Save on electricity bills
Charging a car at home will add to your electricity bills, so it's essential you've got the cheapest tariff possible.
You can calculate how much your electric car's charge is likely to cost here.
Start by reviewing what you're paying and switch if necessary: loveMONEY has a quick tool to work out if it's worth your while.
Consider an Economy 7 tariff, which rewards you for charging your car at off-peak times, such as overnight. You'll need to get a smart meter for this, so contact your supplier.
There are three specialist providers who offer tariffs for electric car owners: OVO, Good Energy and Ecotricity.
These providers offer electricity which is entirely from renewable sources, so you won't be inadvertently damaging the environment, and there are other perks like discounts on public charging networks and chargepoints.
OVO is also trialling a system where Nissan customers could save more money by allowing OVO to use their car's battery for storage overnight.
Alternately, E.ON now offers a (somewhat) green one year fixed electric vehicle tariff, or you could simply use a normal energy supplier.
Other ways to save include getting a bank account that pays you cashback on your bills.
Santander's 123 Lite Account pays 2% cashback on electricity bills; NatWest's Reward Account pays 2% in redeemable rewards points.
Find out more about bank accounts with cashback here.
Charging in public
There are 13,000 public charging points in the UK and the Government is ploughing £400 million into infrastructure and grants for workplaces to provide charging.
An increasing number of public chargepoints are rapid chargers, which can get your car to 80% charged in 30 minutes.
A number of councils have begun to retrofit lamp posts with electric car charging points.
It is still possible to charge your electric car for free in public; Zap Map shows all the charging points near you.
IKEA will give you a £6 discount, which is equivalent to the cost of charging your car at their stores.
When you have to pay for charging points you generally do so by debit/credit card or app, but it can be more cost effective to get a monthly subscription to a charging network like POLAR. This currently cost £7.85 a month.
Read Felicity Hannah's take on electric cars and why she's not convinced (yet)
Sell your electric car
The resale value of used electric cars is beginning to rise, according to valuations specialist HPI.
An electric Renault Zoe would have sold at £5,075 on average in July 2017 and now fetches £8,150, a 30% jump.
The Peugeot Ion and Citroen C-Zero have also risen substantially in value, by 21% and 17% respectively. A number of other models have experienced more modest increases.
If you're selling your electric car on Auto Trader, webuyanycar or Gumtree, click the links for our guides on getting the best price.
Be the first to comment
Do you want to comment on this article? You need to be signed in for this feature