What's the cheapest car finance option? We rate credit cards, car loans, hire purchase and leasing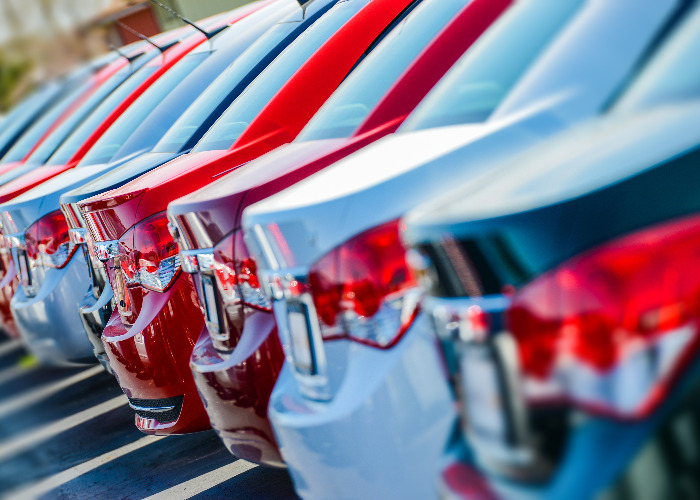 Car buyers are losing £300 million a year by being pressured into taking out rip-off loan 'deals'. If you plan to purchase a vehicle on credit, make sure you know how the different options work and what they might cost.
Don't waste thousands on the wrong finance
Car buyers risk paying thousands of pounds more than they need to when taking out a loan.
New research from the Finance Conduct Authority found that many car dealers were pressuring buyers into taking out costly loans in a bid to earn a bigger commission.
The practice of allowing dealers to set their own interest rates cost buyers a staggering £300 million in the last year alone.
Jonathan Davidson, director of retail and authorisations supervision at the FCA, said: "We found that some motor dealers are overcharging unsuspecting customers over a thousand pounds in interest charges in order to obtain bigger commission payouts for themselves.
"We also have concerns that firms may be failing to meet their existing obligations in relation to pre-contract disclosure and explanations, and affordability assessments."
Perhaps unsurprisingly, offering financial incentives to salespeople in order to get customers to take on loans has led to more aggressive sales tactics.
Earlier research from price comparison site Confused.com found that almost one in six people who get car finance from a dealer felt 'pushed' into a deal.
If you are getting a car on finance, it's vital you know what you're signing up for.
Here, we explain six ways to get a car on credit – including dealer finance – and look at the pros and cons of each.
Find the best car finance option on loveMONEY's comparison site
Interest-free credit and credit cards
Some dealers offer interest-free credit for up to five years to customers with a good credit rating.
To benefit, you'll generally need to put down a deposit of at least 25%, although you can often part exchange your old car as part of this.
However, you're not likely to get the best deal on the car if you use this method.
Some dealers also offer a 'fuel and go' credit option, which includes some or all of the following as part of the deal: servicing, warranty, roadside recovery, breakdown cover and insurance.
While this is a convenient package, you're almost certain to pay more than if you shopped around for the 'add-ons' separately.
You could also look at a 0% purchases credit card. This won't be an option if you're looking to buy a more expensive model (£5,000+).
With this option, you'll be a 'cash' purchaser and therefore have some haggling power.
The longest-lasting deals on the market have up to 28 months interest-free, although you'll still have to make minimum payments.
Be aware that you'll be paying a hefty rate of interest if you don't pay off your spending when the interest-free period ends so make sure you repay in full or switch any remaining debt to a 0% balance transfer card.
If the dealer doesn't accept credit cards, you could opt for a 0% money transfer card, which basically allows you to borrow cash that you can shift straight into your current account (for a fee, of course), meaning you essentially pay cash for your car.
Compare 0% purchase credit cards
Personal and car loans
You could consider taking out a low-rate unsecured personal loan or a car finance loan.
Just make sure you're realistic about the term of your loan.
New cars depreciate in value the minute they leave the showroom, so you don't want to still be paying for your car long after its value has hit rock bottom.
And make sure you look at the total amount repayable, not just the APR.
Search for cheaper car insurance with Confused.com. Don't simply renew!
Dealer finance
When you're buying a new car, the dealership will often try to 'wow' you with fabulous finance deals and the interest rates may seem pretty low at first.
However, it's important not to simply focus on how much you will be paying each month, but find out how much the deal will cost you over the total term.
You should always compare these deals with the rates you'd get if you simply took out an unsecured personal loan.
While it might look like the dealer has slashed hundreds of pounds off the price, if the finance package is expensive you won't have actually saved anything.
So it's well worth shopping around to make sure it's definitely the best deal before you sign on the dotted line.
It's also worth remembering that by accepting an offer at the dealership, you're much less likely to be able to haggle on the car price!
Don't feel pressured into taking a deal, take the paperwork away and have a think about it before you say yes. Make sure you factor in all the charges and fees you'll have to pay.
Read more: six ways to make money off your car
Hire purchase
Under the terms of a hire purchase agreement, the finance provider owns the car until you've made every repayment. You usually put down a small deposit and then make fixed monthly payments for a set period.
As with dealer finance, it's worth investigating how the agreement you're being offered compares to a personal loan – so make sure you ask for the 'total amount repayable' figure. And don't forget to check the small print for any extra fees or charges.
Once you've paid half the sale price of the car, you can either continue with the payment plan or return the car and walk away.
Of course, this sounds good in theory, but be warned that the lender can take back your car if you're unable to keep up with your payments, and you're also liable for any damage that occurs.
What's more, if the car gets written off in an accident, you're unlikely to receive any insurance money – even if the accident wasn't your fault – and you'll have lost your car. So you could end up paying out a lot of money for nothing.
Search for cheaper car insurance with Confused.com. Don't simply renew!
Personal Contract Hire
Personal Contract Hire (PCH) is a form of car leasing which allows you to choose the car you want, how long you want to lease it for (usually between two to five years) as well as agree a maximum mileage and monthly payments.
The benefit of PCH is that monthly payments tend to be lower than financing a brand new car with a loan or hire purchase. This is because you are effectively renting the car, not buying it.
You, therefore, don't have to worry about the car depreciating in value, as it's not your problem. The car is yours until your lease contract expires, at which point you must give the keys back to the company, choose another car to lease, or simply walk away.
Taking out a PCH contract will only be worth it if you can make an accurate estimation of your annual mileage. If you exceed your agreed mileage, for example, you will be charged for every mile you go over. And if you overestimate your mileage, you'll be paying more than necessary.
Just be aware you'll be asked to hand over a deposit of around three months' payments, and that PCH contracts are usually pretty inflexible – if you break the terms of your contract, you will face hefty penalties.
And bear in mind that you'll never actually own the car – so you won't have anything to show for all those payments you've been making when the contract comes to an end.
Compare the best and cheapest car finance
Personal Contract Purchase
Alternatively, you could consider Personal Contract Purchase (PCP). This works upon the same principle as Personal Contract Hire, but you can keep the car if you choose to. You'll be given what's known as a Guaranteed Future Value for the car.
Again, you pay off part of the cost of the car over a period of three or four years – but in this case, the Guaranteed Future Value and your deposit will be subtracted from the cash price of the car and the monthly payments will be based on the balance (plus interest).
When your contract comes to an end, you'll have three options.
You can either pay the Guaranteed Future Value and keep the car, or hand it back and walk away, or you can use the difference between the Guaranteed Future Value of the car and the actual value as a deposit towards your next car.
If you're looking to sell your car, read our guides to Auto Trader, webuyanycar.com and Gumtree.
Be the first to comment
Do you want to comment on this article? You need to be signed in for this feature