Cruise insurance: what it covers, exclusions, medical conditions and more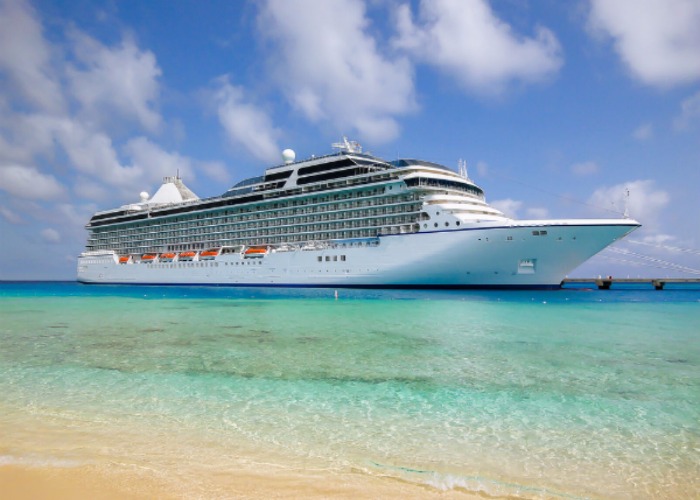 Many travel insurance policies don't cover cruises, so consider getting a specialist policy before you sail away.
Are you even covered for cruises?
Thinking of taking a cruise this year? Take a look at your travel insurance to see if it's included first.
Figures from financial information provider Defaqto show that almost half of single-trip travel insurance policies (42%) don't cover cruise holidays as standard (39% for annual policies).
A European Health Insurance Card may cover you for on-shore treatment in the EU, but it won't be much use out to sea.
If you find you aren't covered, then specialist cruise insurance might be right for you. Here's a rundown of what it is, what it actually covers, plus any pitfalls and exclusions you need to keep a keen eye out for.
What is cruise insurance?
As cruises often involve extra activities like jungle trekking and kayaking, trips like these are seen as pretty high risk so are often excluded from standard travel insurance policies.
Cruise insurance is a little more specific in that it covers you for things that can happen while on this type of holiday.
Think inconveniences like missed port departures, trip interruptions and health assistance wherever you happen to be in the world.
You'll also be covered for:
Trip cancellation and curtailment;
Accommodation and excursions for emergency cancellations;
Personal belongings, money and baggage if they're stolen, accidentally lost or damaged on your trip.
The insurance itself tends to cost more because of the countries you visit as well as repatriation costs. Policies vary wildly in terms of what's covered, so be sure to look closely at what you're getting before you sign anything.
For example, some insurers will waive your excess if medical treatment is undertaken at sea, but not so if your condition is more severe and you require treatment on-shore.
Compare policies and apply in minutes using loveMONEY's travel insurance comparison centre
Choosing the right cover
This depends entirely on your personal circumstances, medical record, where you're travelling to and what activities you plan to do (such as scuba diving, etc).
If it's your first cruise or you only go away on cruises occasionally, you'll only really need a single trip policy. If you're away on cruises twice a year or more, a multi-trip policy could offer better value.
I've got a pre-existing medical condition, will I be covered?
A lot of cruise insurance policies cover older people (for example, JustTravelcover.com doesn't have an upper age limit) and, as people in this age range are more likely to have pre-existing medical conditions, it's easier to find cover if you've got an ongoing medical complaint.
Insurers can give you optional cover for over 2,000 medical conditions. But, depending on the conditions, you could be charged a heavy premium.
Read more about travel insurance for those with pre-existing medical conditions here.
How much will I be covered for, and over how many days?
Most insurers can cover your maximum medical cover for £10,000,000.
You'll find the standard maximum cancellation cost cover is £10,000.
Multi-trip policies generally last between 90 days and 120 days.
Get your travel insurance sorted with loveMONEY today. Choose from a range of multi-trip and single-trip policies covering destinations around the globe
Be the first to comment
Do you want to comment on this article? You need to be signed in for this feature